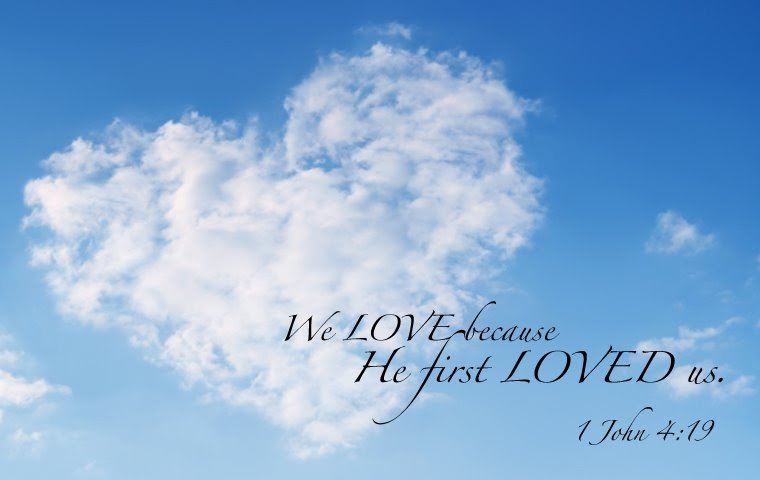 Too often we celebrate Christmas and then we immediately start thinking of New Year's Day. Too often we encourage children to take advantage of a new beginning and make goals or set resolutions for the new year. How sad that we teach them at Christmas how Christ came to save us because we can't save ourselves. Yet, at the beginning of the new year we encourage them to do just that, set themselves goals to reach by their own will power.
The story of the Christ Child begins with Christmas, with the wonder of God giving His only Son to come as a baby and live among us. There is an important lesson for us to remember that goes beyond Christmas. The Gospel message isn't just for salvation it is for living our everyday lives by the power of God's Spirit which we receive at salvation. Christ in us!
At Christmas we talk about the Shepherds amazing experience with the angels, and we focus on how they hurried to Bethlehem to see the Christ child. We have the Nativity scene that remind us that they were there viewing that newborn babe. We even might go so far as to talk about how they worshipped Him. But what did the Shepherds do after they saw the Christ Child? What was their response? Yes, they worshipped Him; but they did more than that. They couldn't help themselves they quickly went out to spread the word about His birth. They didn't tell others because it was their duty. The very wonder of their experience with the Christ Child spurred them on to have faith enough to tell others of this wonder. They did it out of the joy that was overflowing from their encounter with Christ. What is our response after focusing for a whole month on the amazing incarnation of God as man, born as a baby, come to save us from our sins? We sadly take down all the decorations and then ask ourselves what is it that we need to work on over the next year so that our lives will somehow be better than they have been.
At Christmas we celebrate the giving of the Christ Child to us and after Christmas is the perfect time to celebrate gift giving to the Christ Child. Ask the children what they got for Christmas. Giving and receiving gifts reminds us that God first gave to us. God didn't stop giving at Christmas.  He continues to give not just salvation but many good blessings. Help them to see that all good things come from God. Help them like the wise men to see that the greatest gift given to man was Jesus. He is worthy of our giving gifts back to Him.
The Christmas message is that God so loved the world that He gave. The message after Christmas is that the wise men worshipped and gave to the Christ Child. Our first gift to the Savior, Who was given to us, is the gift of our hearts as we turn our lives over to Him. He gave us the gift of Himself and loves us enough that He died for us. We give Him the gift of inviting Him to make His home in our hearts. Ephesians 3:16-19
Once Jesus has come to live in us then we can think about how to let Him live through us. It is not just us pulling up our bootstraps and marching forward in good works. It is us allowing God's Holy Spirit to open out eyes to the unique opportunities that come to each of us as believers. Ephesians 2:10
We know that God loves us because He gave us Jesus. We celebrate that wonderful gift at Christmas and again at Easter. But in between Christmas and Easter we need to celebrate the wonderful way God has planned for us to give ourselves to Him in response to the great gift He has given us. Christ in Us the hope of Glory. Colossians 1:27