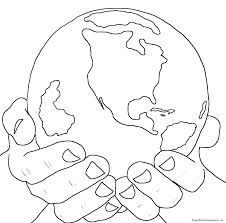 Shaping Abstract Truths To Form A Firm Foundation – #3 – Understanding Spiritual Death from a Biblical Perspective
It is important that children understand God's desire is to give life to us and have unity with us. He made us for this purpose. They need to be told how all of creation comes from and continues to exist because God holds all things together, Colossians 1:17 Net Bible "He himself is before all things and all things are held together in him." They need to know that they are different from the rest of creation.
Not all things are made in His image. We are.
Imagine that day when God grabbed that handful of dust and shaped it into the first man. It looked like a person but it wasn't yet. It was a shell of human flesh, a body complete with organs, but it was not yet a person.
For man to become a living person God had to do something amazing. Genesis 1:27 "God created humankind in his own image, in the image of God he created them, male and female he created them." Genesis 2:7Net Bible "The LordGod formed the man from the soil of the ground and breathed into his nostrils the breath of life, and the man became a living being."
With similar bodies and minds these two lived together in perfect unity. In a similar way they had a spiritual oneness and likeness with God. They enjoyed community with God in perfect unity.
God who breathed life into mankind is the one who first warned of death. Genesis 1:16-17 Net Bible "Then the LordGod commanded the man, ". . . you must not eat from the tree of the knowledge of good and evil, for when you eat from it you will surely die." Death and sin are so closely linked in Scripture that to teach about one without the other, I believe, is a failure to see the true meaning of either. The Bible teaches us that death is the ultimate form of separation.
So what exactly did happen when they disobeyed God? Well, obviously life continued.
Yet something definitely happened. Suddenly shame, guilt, and fear entered into creation. Separation came. They cowered from God and shamefully pointed fingers of blame.
The light of love was extinguished by fear, doubt, shame and guilt. We call this the fall of man, hearts turned from God and each other. Unity disappeared along with delighting in the presence of God. Holy hearts changed to hearts that wholly desire their own ways. The spirit died and God's image in mankind was distorted, marred, scarred and changed forever.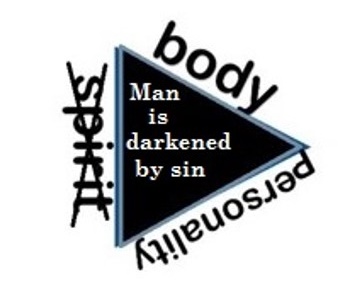 Their understanding of God, each other, and even their own identity became distorted. When the spirit in humanity died all that was left was self; it was inevitable that selfishness would rule our hearts. Man no longer sought unity with God or could keep unity with others.
Every child is born spiritually dead and separated from
God. When sin entered into the world death entered with it. "So then, just as sin entered the world through one man and death through sin, and so death spread to all people because all sinned—" Romans 5:12 Net Bible