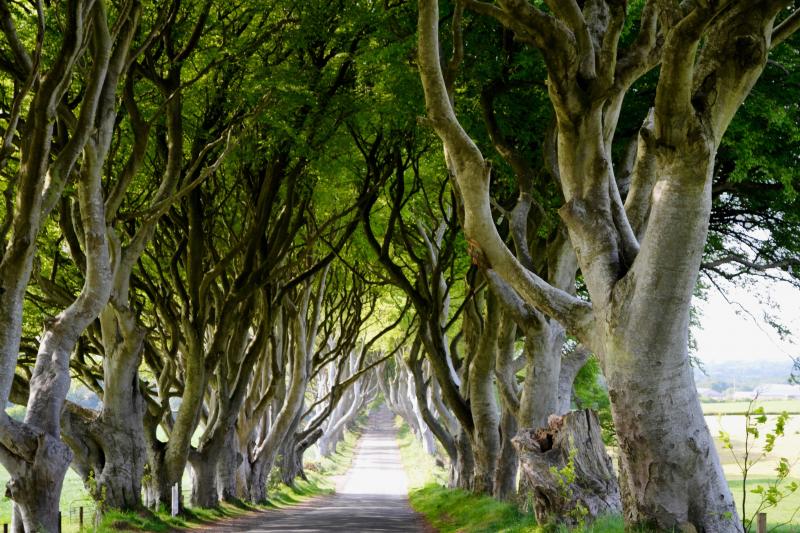 Standing Side By Side, Staying On The Path, Accompanying Others
How much harder would it be to stay on the path if you were doing it all alone? How would a single mother of two sons recently divorced by her husband and left with no support stay on the path if others in the Body had not come to her aid in prayer and practical help.
How would a CEO, ousted by the injustice of an abrupt coup, keep from sinking into abject despair were it not for his clinging to the power of God's word to inform and comfort, and his group of friends in the Body of Christ rallying around him and his wife.
How would the grandparents informed of a tragic accident their family members were in separated half way across the country make it if the Holy Spirit were not interceding for them and for those injured in the crash in exactly the way they needed to be prayed for.
God, our compassionate heavenly father who loves us with an unfathomable love, makes a way for each of us to stay on the path empowering us with His resources: the people of God, the Word of God and the Spirit of God.
It would be so easy to succumb to defeat and despair when faced with very real hardship if there were not others to come to our aid, if there were not powerful scripture passages that speak truth to our hearts when all seems lost and there is no way out.
It would be so easy to quit and spiral down into deep gloom thinking no one cares and no one knows while all the while we have the indwelling Holy Spirit who is interceding within the Trinity on our behalf. Did you get that? THE Holy Spirit is always interceding for me and for you…even when we think we will never, ever get back on the path and when we buy into the lies of the devil that God does not care about us anymore.
We are tempted to quit because we are so discouraged or we chose to quit out of our own free will. We have given up.
As God warned the people of Israel through the prophet Jeremiah (Jeremiah 6:16 NET), "You are standing at a crossroads, so consider your path. Ask where the old, reliable paths are. Ask where the path is that leads to blessing and follow it. If you do you will find rest for your souls. But, they said, we will not follow it!"
Because people turn away from the path, the writer of the Hebrews speaks of the need to persevere – "let us hold unswervingly to the hope we profess for He who promised is faithful…remember in earlier days after you received the light when you stood your ground in a great contest in the face of suffering. Sometimes you were publically exposed to insult and persecution; at other times you stood side by side with those who were so treated." (Hebrews 10:23,32-33 NET).
Standing side by side with others to let them know they are not alone AND that you are accompanying them…just like the Dark Hedges of Northern Ireland.
Pictured above is the beautiful avenue of beech trees planted by the Stuart family in the eighteenth century. It was intended as a compelling landscape feature to impress visitors as they approached the entrance to their Georgian mansion, Gracehill House. Two centuries later, the trees remain a magnificent sight and have become one of the most photographed natural phenomena in Northern Ireland.
These trees have become a visual reminder to me of all those who have gone before who stayed on the path – the ones in Hebrews 11, the ones in every generation who did not quit, the ones in my own family heritage who kept trusting God with their lives bereft of earthly substance but confident of God's trustworthiness. Strong, sturdy trees that have weathered the storms of Northern Ireland now stand as sentinels reminding us that God's path is the only path worthy of all our being.

Photograph courtesy of Ban Capron
http://www.discovernorthernireland.com/The-Dark-Hedges-Armoy-Ballymoney-P27502