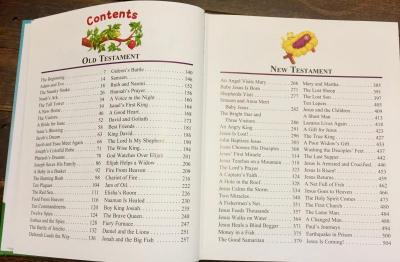 The Beginner's Bible Review and GIVEAWAY!!
The question I got asked most as a Children's Ministry Director was, "What Bible do you recommend for beginners?"
The Beginner's Bible by Zonderkidz is my top choice!
With more than 90 Bible stories from the Old and New Testaments, this story Bible is perfect to introduce children to the love and purpose of God; and, help them gain knowledge to build a strong foundation for their faith.
The vibrant illustrations enhance the story beautifully and captivate their attention whether you are reading to them or they are reading on their own.
It's a perfect resource for bed time stories at home or stories time in children's church.
This timeless treasure is the same Bible I read to my own children and they will no doubt pass down to their children.
The Beginner's Bible will make a perfect gift for expectant mothers, baby dedications, children's birthdays, and CHRISTMAS!!
And, thanks to the generosity of Zonderkidz and made possible by The Blythe Daniel Agency and the BlogAbout Network, you can register to win a FREE copy of your very own!!
Click this link to enter: https://woorise.com/flannelgraphcreative/c/5
Winner will be announced here Thursday, December 13th!!