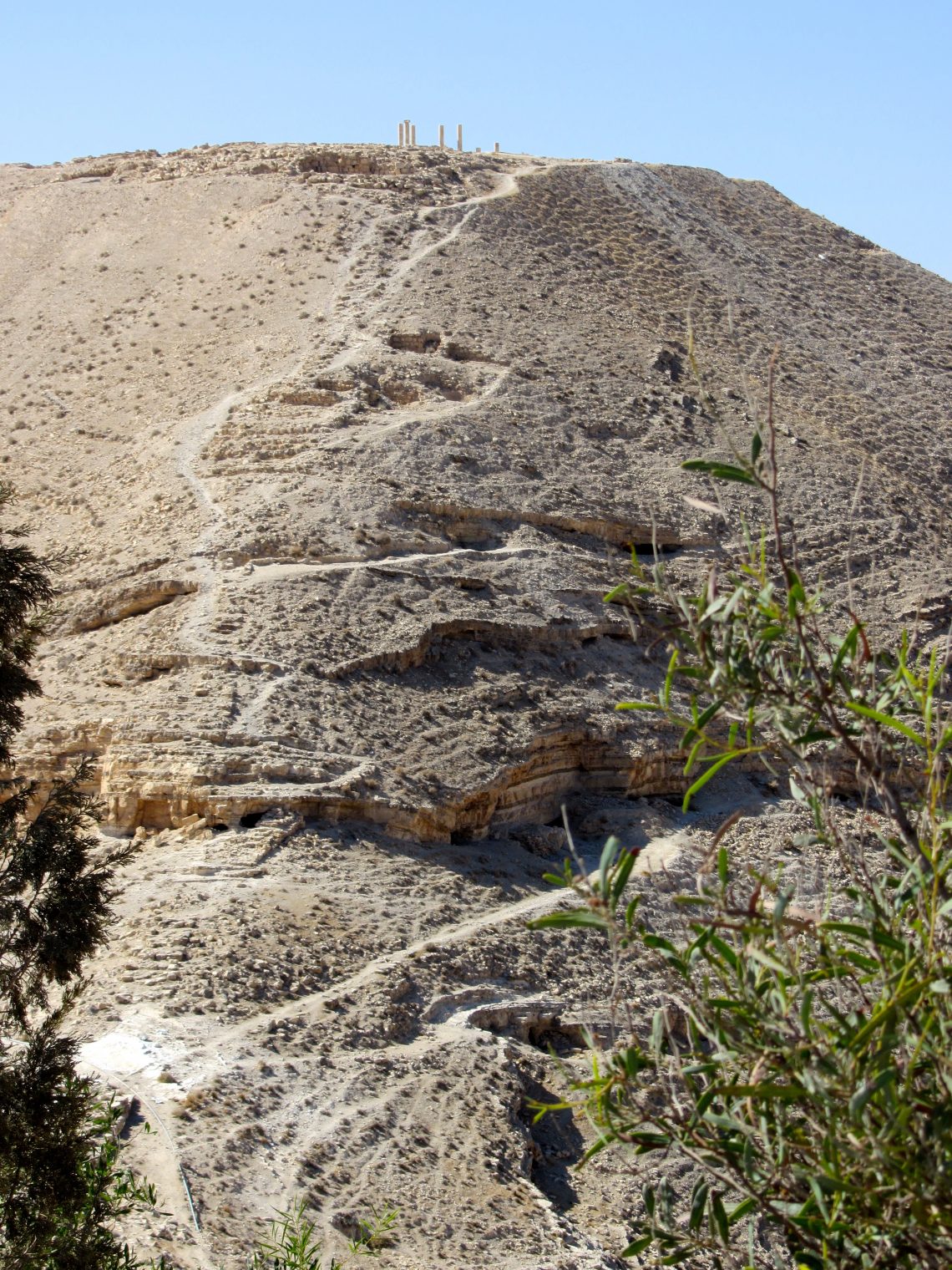 The Foremost Figure of Advent
In my favorite book to read in this season, Advent: The Once and Future Coming of Jesus Christ, Fleming Rutledge notes, "I have never seen a picture of John the Baptist on any Advent calendar, yet he is the foremost figure of Advent." We might think Jesus would be the central figure, yet part of our Lord's centrality in Advent is in his absence. We await his return asking, How long, O Lord?
In John's day, the Jews—at least, some of them—expected the literal Elijah to return from the dead as forerunner of Messiah (Mal. 4:5). And the announcement of John's birth identified him as the fulfillment of Malachi's prophecy; he would come in the "spirit and power" of Elijah (Luke 1:17, 76).
But when asked if he was indeed Elijah, John said, "I am not" (John 1:21).
Yet, Jesus identified John as Elijah (Matt. 11:14; 17:11–13; Mark 9:12–13).
So, which is true? Well…both.
John was not literally Elijah reincarnated. Consequently, when asked about his identity, John was being truthful in denying he was the actual prophet, back from the dead. But Jesus, in accordance with the announcement of John's birth, identified John as the Messianic forerunner, Elijah, because John fulfilled the role of forerunner assigned to Elijah. In Rutledge's words, "When we read the description of John the Baptist in Mark and realize it is the same as the description of Elijah in 2 Kings 1:8 [hairy with a leather belt around his waist], we begin to understand what is going on here. John the Baptist is the new Elijah."
This past March (back in the "before" time, in the olden days when people traveled) my husband and I stood in Bethany Beyond the Jordan at the site where pilgrims throughout Church history have gone to commemorate John's baptism of Jesus. And I realized once again that what we sometimes miss when reading a biblical text can become clear when we travel to the actual sites: events that happened centuries apart often shared the same location. In the case of John the Baptist, the wilderness where he ministered—where reeds still shake in the wind—is the same location that was Elijah's wilderness. As we drove away from the river where the dove ascended on the Lord, we passed the hill from which Elijah was transported. So, when people went out to the desert to see John, they were heading toward the abode of Elijah. John literally inhabited Elijah's space. So, John dressed like Elijah, had hair like Elijah, ate desert food like Elijah, and hung out in "Elijah" territory.
With that in mind, pay attention to how Matthew records the events (Matt. 3:1–11):
Now in those days John the Baptist came, preaching in the wilderness of Judea, saying, "Repent, for the kingdom of heaven is at hand." For this is the one referred to by Isaiah the prophet when he said, "THE VOICE OF ONE CRYING IN THE WILDERNESS, 'MAKE READY THE WAY OF THE LORD, MAKE HIS PATHS STRAIGHT!'" Now John himself had a garment of camel's hair and a leather belt around his waist; and his food was locusts and wild honey. Then Jerusalem was going out to him, and all Judea and all the district around the Jordan; and they were being baptized by him in the Jordan River, as they confessed their sins. But when he saw many of the Pharisees and Sadducees coming for baptism, he said to them, "You brood of vipers, who warned you to flee from the wrath to come? Therefore bear fruit in keeping with repentance; and do not suppose that you can say to yourselves, 'We have Abraham for our father'; for I say to you that from these stones God is able to raise up children to Abraham. The axe is already laid at the root of the trees; therefore every tree that does not bear good fruit is cut down and thrown into the fire. As for me, I baptize you with water for repentance, but He who is coming after me is mightier than I, and I am not fit to remove His sandals; He will baptize you with the Holy Spirit and fire."
John preached that the way to prepare for the King's coming was to repent. And that is still true for us.
While in Jordan, my husband and I passed below Machaerus, the location of Herod's fortified hilltop palace overlooking the Dead Sea. It was there, according to Flavius Josephus, that John the Baptist was imprisoned and beheaded. All that's left of the fortress are some marble floors and a few walls and pillars. But significantly, the snake-infested cave-pits used as dungeons remain. In one of these, below the fortress, John would have sat rotting in the dark, fighting off literal serpents, and wondering why the new kingdom of God was nothing like the glory days he'd imagined.
Despite what must have felt utterly bewildering, John was faithful unto death, because he feared only God. Not the king. Nor the wife of the king. Nor her dancing daughter. Nor the religious leaders. And John didn't hide his fearless loyalty. He ultimately gave up his life rather than be owned any other power.
Advent is a time when we, following John's call to repent, prepare for the arrival of our King. The second time around, Messiah comes in glory. But are we ready? Or will he find us asleep? Do we heed the words and example of John? Or are we like the priests of his day letting power make us deaf to the cries of the spiritually abused? Do we teach a prosperity gospel, saying that most of the poor got there by their own laziness? Or do we care for Jesus Christ in the face of the hungry, the unsheltered, the resident alien, the widow threatened with losing her orphans? Do we use critiques of Critical Race Theory as excuses to do nothing about racism? Or do we push past analysis-paralysis to use whatever forms of privilege we have for good? Do we resist true justice, paralyzed by the fear that it might have the word "social" attached to it, or do we actually do justice? Do we identify uncritically with political party, or do we speak truth to it? Do we allow fear to feed us conspiracies and lies, or do we look like the one whose very name is Truth? Do we turn critique of Purity Culture into an excuse for self-gratification, or are we holy in body and soul, even if that means being alone? Do we pride ourselves in loathing abortion while opposing every sort of benefit that might help those trying to honor life by carrying to term or do we value life in every form? Do we really believe we must decrease, but Jesus must increase? 
We may love Advent when it means we can look back on the baby cooing in the manger. Or anticipate Christ silencing his enemies. But John gets less airtime—probably because he steps on our toes. The way to prepare for our king is to admit our own corruption, acknowledge our need, and cry out for mercy. How well John knows God's people when he says, "Your fruit must be in keeping with repentance."

Photo: Machaerus, the site of Herod's temple. Notice the path leading down from the fortress site. We followed it down to one of the caves, where it is believed that John the Baptist was held prisoner and beheaded.