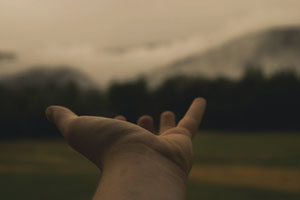 "Come." It may be the most overlooked, yet powerful word in the English language. It speaks of being included. Of belonging. It comforts us in our deepest area of need to say: we are noticed. We matter. We are wanted. It is a wonderful thing to be on the guest list. Who doesn't want to be included?
Recently I was invited by a friend to attend her daughter's wedding. It was a small gathering, so I knew the number of people invited was limited. I felt the invitation to "come" was an indication that she considers me to be one of her closest friends. What an honor! Imagine, then, the wondrous joy we should experience when the party is hosted by God, and we hear him say, "Come."
This passage not only issues the invitation but also tells us who gets an invitation. It reminds me of those seminar notices that say, "Who should attend this" and then lists the roles that would find the training helpful. This passage does that. To whom would the invitation appeal? "Anyone who is thirsty. Anyone who desires to drink freely from the water of life." It's not for those good enough, or rich enough, or smart enough, or pretty enough. It is for those who are needy enough.
Throughout the Scriptures, God issues His invitations…
To us who are longing. "Come, all you who are thirsty, come to the waters; and you who have no money, come, buy and eat! Come, buy wine and milk without money and without cost." Isaiah 55:11 (NIV)
To us who are weary. [Jesus speaking] "Are you tired? Worn out? Burned out on religion? Come to me. Get away with me and you'll recover your life. I'll show you how to take a real rest. Walk with me and work with me—watch how I do it. Learn the unforced rhythms of grace. I won't lay anything heavy or ill-fitting on you. Keep company with me and you'll learn to live freely and lightly." Matthew 11:28-30 (MSG)
To us who are aimless. Jesus called out to them, "Come, follow me, and I will show you how to fish for people!" And they left their nets at once and followed him. Matthew 4:19-20 (NLT)
To us who are soiled. "Come now, and let us reason together," Says the LORD, "Though your sins are as scarlet, They will be as white as snow; Though they are red like crimson, They will be like wool." Isaiah 1:18 (NASB)
To us who are willing. And He said, "Come!" And Peter got out of the boat, and walked on the water and came toward Jesus. Matthew 14:29 (NASB)
To you. To me. To us.
Often God uses various messengers to deliver his invitation. In this passage, the Holy Spirit issues the call, "Come." But also the bride (the Church) is dispatched to speak the grand word, "Come." And there is one other messenger noted in the verse: Anyone who hears.
The guests are invited to invite their friends. Any of us who hear about it are encouraged to tell others about it. What an honor! This week, how will you share Christ's invitation to "Come"?