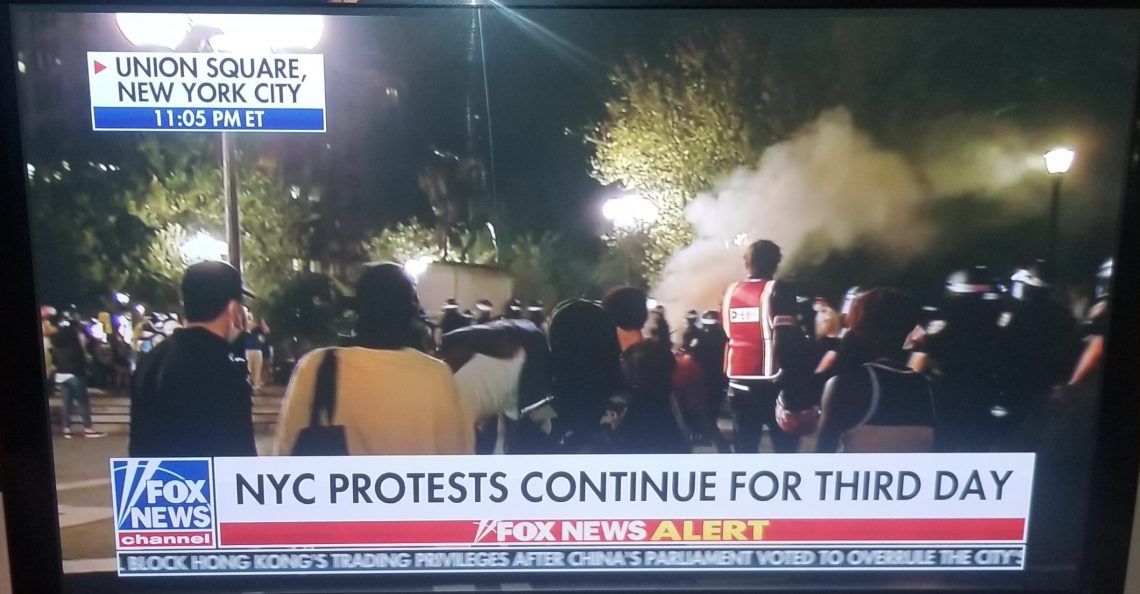 The One, Two Punch: Choosing Not to Fear
Proverbs 4:23 Above all else, guard your heart, for it is the wellspring of life.
How is your heart today? Seared by that slow motion snuff-film video? Rattled by the riots? Don't they feel like a one, two gut punch? On top of the virus threat that lurks out there as we begin to venture out?
My heart is grieved and angry over that video.  And I've been ambushed by fear several times in the last few days. Maybe you have too.
If you read my April 7th post, you may remember that because of my failure to wholeheartedly trust God during the Great Recession crisis of 2008, I determined to choose to trust during this pandemic. God has been so faithful to me. I've wanted to honor him with my wholehearted trust.
In April I wrote, "Suddenly, like many of you, our finances have taken a huge hit. The world has turned upside down. I miss my church. My crowd. So many people and things from my normal life…But this time, by God's grace, I have doubled down on a proper lament: turning to God, bringing him my complaint, boldly asking for help and choosing to trust him."
By God's grace, when I've faced some fiery-darts from the Enemy these last two and a half months, I've been able to hold fast and not waver in my faith. Until last Thursday.
My state, South Carolina, is opening up. For the first time in eleven weeks I popped into my car to run multiple errands—to the doctor's office for lab tests, to Talbots to return some online purchases, and, since my three-month stash of meds was running low, to Walmart and Publix to pick up prescriptions.
I am not prone to be a fearful person and I enjoy driving, so it felt freeing to be out of the house, zipping around in my car. Almost…yes, almost normal. Then I arrived at the doctor's office where I was greeted in the lobby by several healthcare professionals wearing masks.
First I was interrogated about my risk of exposure to Covid. Then a temperature gun was aimed at my head. Well…okay…but then the elevator. I loaded up with two other people. Then two more boarded right before the door closed. I backed into a far corner. Even though we were all masked, I suddenly felt fearful. Visions of New Yorkers catching Covid in elevators danced in my head. I got in for my blood draw, got out and nobody got hurt. I think. Back in the parking garage I quickly unhooked my mask from my hot, moist face and breathed deeply.
At age 68 and with 40 years of lab tests for rheumatoid arthritis under my belt, I hardly bat an eye at doctors' offices and needle pricks. But this new routine creeped me out. The dark shadow of the corona virus transformed a welcome release from isolation at home into an armed maneuver into hostile territory.
From the Talbots parking lot I called in, and an associate, masked and gloved, soon came out to take my clothing items and receipts back in the store. She said she would send me an e-receipt for my refund. I watched her head back into the store, holding my purchases way out in front of her. It was very convenient. It was absolutely no fun.
Heading into Walmart, I passed a masked woman who was picking up and inspecting every ear of corn in the bin. I was seeing everything through the lens of threat and contamination. Back in the car I popped open the hand sanitizer for the third time and headed for home.
Somehow that ride up the elevator had completely drained me of any "spirit of power, love and self-discipline."  I spent the afternoon in a spirit of fear. Not panic. But the unsettled, high-alert feeling of living on defense, surrounded by invisible enemies, and not feeling at home in my own community. My hopes of returning to normalcy took a big hit that day. This is no way to live, I thought. How long before we return to a real normal?
Thursday evening I watched the ceaseless coverage of "that video" on cable news. That knee on George's neck. The callous, pitiless, stare of arrogant police power right in the camera. The breaking point. People pouring into the 3rd Precinct Police Station in Minneapolis. Setting fires. Burning it down. People in Columbus, Ohio breaking the windows in Ohio's capitol building and heading inside. In New York City more fires and the desecration of Saint Patrick's Cathedral with messages of BLM and "F—."
Throughout the weekend…A fire was set at St John's Episcopal Church across from the White House, a historic church where many presidents have worshipped. 50 Secret Service agents were wounded. Genuine outrage over the police killing an unarmed black man became muddied with other messages brought in from airports and buses ferrying outsiders to add to the chaos. Voices in the cameras threatened, "We're going to burn the city centers and then we're coming for the suburbs." Police found pallets of bricks strategically located for protesters' use. Pages of instructions on how to inflict maximum damage with minimal detection.
"Turning and turning in the widening gyre
The falcon cannot hear the falconer;
Things fall apart; the centre cannot hold;
Mere anarchy is loosed upon the world,"–Yeats, "The Second Coming"
And yet…dozens of times God commands us in his Word, "Do not fear." "Do not fear anything frightening." "Do not fear what you are about to suffer." "Do not fear. Only believe."
Believe what? We all know that "Aslan is not a tame lion." That people who follow Jesus do get hurt. Stoned. Torched. Crucified.
Believe that…
"I died, and behold I am alive forevermore, and I have the keys of Death and Hades." Revelation 1:18
"…in your book were written, every one of them, the days that were formed for me, when as yet there were none of them. Psalm 139:16
Death is not the end. It is a door. And when the days that were written for us come down to the final one, the Lord Jesus is the only one who can slip the key in the door and bring us home. Until that final day we are immortal.
Believe that…
"You hem me in behind and before, and lay your hand upon me. Psalm 139:5
"Even though I walk through the valley of the shadow of death,I will fear no evil, for you are with me…You prepare a table before me in the presence of my enemies;" Psalm 23:4-5
The Hebrew for "hem me in" conveys the picture of a dense protective hedge. God surrounds us with his hedge of protection and nothing gets through it without his permission. For each thing he allows through it, he shields us from thousands of others. The car that miraculously didn't hit us. The food or money or insurance that arrives just in time.
Not only does he lay his protective "hand" on us there, he is present with us. He will never leave us. He gives us abundance of provision, even in the presence of danger and enemies.
Fear not! and believe…
"…fear not, for I am with you; be not dismayed, for I am your God; I will strengthen you, I will help you, I will uphold you with my righteous right hand. Isaiah 41:10
In the elevator…in the store…re-entering our world…watching the injustice, riots, looting and fires on TV…we remember that God commands us to not be afraid or dismayed. We ask him for his strength and help. We have a "confident, alert expectation that he will do what he has said he will do (Eugene Peterson)." He *will* strengthen and help us. And we *will* have the joy of partnering with him in his transforming work in our lives.
Fear not! and pray…
"…do not be anxious about anything, but in everything by prayer and supplication with thanksgiving let your requests be made known to God. And the peace of God, which surpasses all understanding, will guard your hearts and your minds in Christ Jesus. Philippians 4:5-6
Over the last few days I have been reminded and challenged to pray. By John Piper who has lived in Minneapolis for decades and has written a post on "The Sorrows of Minneapolis" that has deeply calmed and encouraged me. I have enjoyed reading and praying it in sections, adding my own words.
Anne Graham Lotz whom, I believe, has a prophetic, world-wide vision of how God is at work, has also written a big, bold, expansive, confident prayer for our nation to Turn to Jesus and invited women (and men) across America to pray with her yesterday evening–thousands of us across different time zones, lifting our requests for our hurting people up to the God of all comfort.  
These prayers restore my soul. They drain away my anxiety. The longer we pray over this crisis the more our heavenly Father truly erases our fear.
It's not enough to know these promises. We must believe they are more true than science or 2+2=4, or even our own perception. God is really with us. Helping us. Protecting us. Taking away our anxiety. With him as our loving, gracious shepherd we have all that we need. As philosopher Dallas Willard has famously said, "This world is a perfectly safe place for us."
I just need to remember it…when I step in the elevator…when injustice sweeps away precious black lives…when Antifa starts burning my city…when the lady in Walmart picks up every piece of corn in the bin…
Is your heart afraid? So was David's. In Psalm 56 he wrote, "In God, whose word I praise, in God I trust; I shall not be afraid. What can flesh do to me?" In Psalm 56 he also wrote, "When I am afraid, I put my trust in you."
"When I am afraid." Our hearts can turn on a dime. Especially when "anarchy is loosed" as it is right now. May God guard our hearts with his presence and promises. And turn our fears into prayers of trust. "I shall not be afraid."