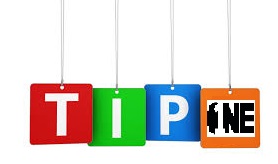 I want to share some tips that will hopefully help us better prepare our children for the difficulties of standing strong in the faith.
Encourage children to ask the hard questions. If they aren't asking, ask them! Teach them how to wrestle with the Word of God to find the answers. We tend to shy away from the questions that are hard to answer or maybe can't really be answered. Learning that we can't demand answers but must be humbly thankful for the revelations God gives is a hard lesson to teach and even harder to learn.
I was recently talking with a woman who grew up in a Christian home. She professed to receive Christ at a very young age, was taught all the fundamentals of the faith, memorized Scripture and seemed for all intents and purposes to love the Lord, believe His Word and was seeking to follow Him faithfully. Tragedy hit her life. Amid some very traumatic pain she cried out to God for deliverance and help. In her words, "God was either not there like He promised or if He was there and just didn't care enough or wasn't strong enough to help." Promises she had been taught from Scripture had been fundamentally misunderstood.
Hebrews 13:5 NET Bible, "for he has said, 'I will never leave you and I will never abandon you.'"
Psalm 34:6 Net Bible, "This oppressed man cried out and the Lord heard; he saved him from all his troubles."
Jeremiah 29:11 NET Bible, "For I know what I have planned for you,' says the Lord. 'I have plans to prosper you, not to harm you. I have plans to give you a future filled with hope."
The truth is that many times God's children are harmed, by our sin or the sin of others. How can God be good if He doesn't use His power to keep us safe? We are caught between the already and not yet of God's promises. We need to teach our children this truth. We need to communicate to our children as early as one or two years old: "Jesus loves us. We are safe in His care. Safety doesn't mean that we won't experience suffering." These truths must be wrestled with as much as possible before the pain begins. As they grow in age and understanding we will need to present suffering scenarios and give them the answers that the world will give them that are contrary to God's Word. We must be prepared to show them the truth of suffering in the Bible, as well as examples from people's lives, of how God uses pain in many wonderful ways. The person who doesn't truly understand the sinfulness that is a part of each one of us and rules this world in contrast to the sinlessness and utter holiness of God will never understand how suffering teaches us obedience even as it was used to teach Jesus obedience.
Saying that God isn't good is a misunderstanding of who God is. As creator and ultimate authority, He alone can rightly define goodness. We are a mere handful of dust. In grace and mercy, He chose to imprint His image on each of us and to redeem us back after Adam sold us into slavery to sin. How can the pot say to the potter why have you made me thus?
If we believe we deserve a guaranteed life free of suffering, or see our circumstances as merely reward on consequence to our sin, we will never comprehend the glorious truths of redemption and fully appreciate the goodness and unconditional love of our Savior. We will become demanding and judgmental of God.
If we don't prepare our children for the times when they won't feel God's presence, when they will be harmed by sinful actions, or when darkness seems to win over the light, they will doubt God's goodness and feel betrayed. Things are not always as they seem. When Christ died, Satan and his demons rejoiced at their victory over the goodness of God. What they saw as their victory was their ultimate defeat. The goodness of God transcended everything that creation could imagine. The sinless one became sin for us, that we might be made the righteousness of God in Him. (2 Corinthians 5:21)