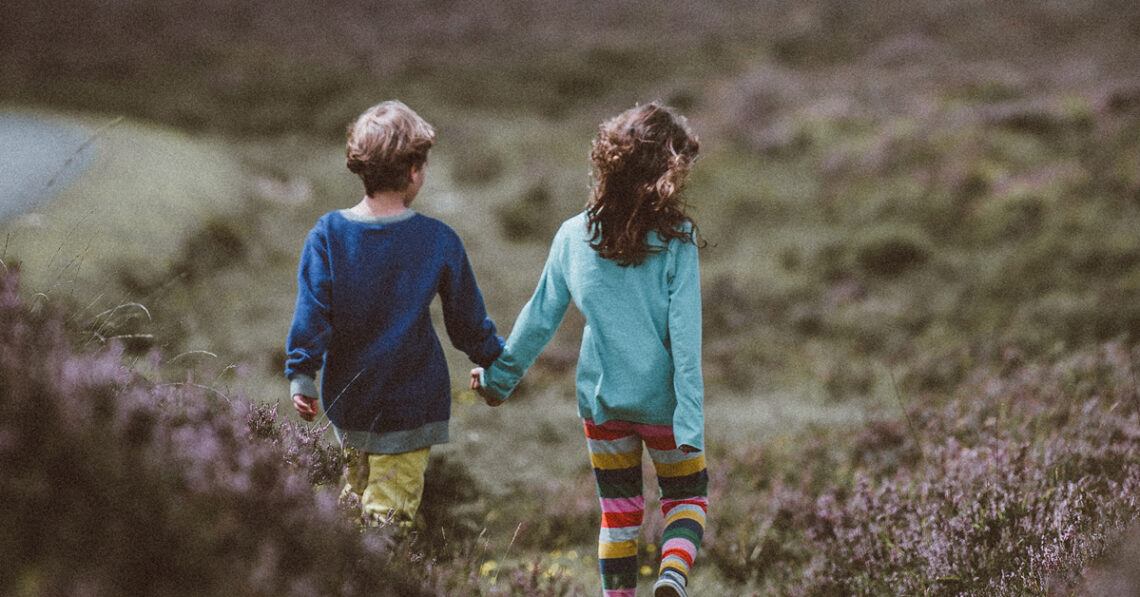 Two Truths to Encourage Christian Parents
GUEST POST: Today we welcome my friend, Pastor Nick Bank, to share a helpful lesson on discipling kids. Nick is a graduate of Dallas Theological Seminary (Th.M), a doctoral student in Advanced Biblical Preaching at Talbot School of Theology, and is currently serving as Lead Pastor of PassageWay Church in Blair, NE. His passion is for people to come to know Jesus, and apply His truth to everyday life.
---
"Quit kicking me!" snapped our daughter from the end of the lunch table. "I'm not!" replied our son. "Well, your foot brushed against my leg!" I looked under the table to investigate the crime and saw two things. First, our daughter positioned her feet far too close to our son's chair. And two, our son swung his legs back and forth with a deep awareness of his sister's annoyance, but with utter ambivalence that he drove her crazy.
I finished chewing my food, took a deep breath, and then said very calmly and firmly, "Hey guys, chill out, okay? Ahri, don't sit so close to your brother, and Logan, don't swing your legs back and forth in a way that's invading your sister's space. Treat each other with respect." To this I received an entirely unconvincing, "O-k-a-y, Dad.".
I sat discouraged and exhausted at the end of the table. I needed a sabbath rest and instead sat between sibling rivalry. The rest of the afternoon the bickering continued, and I complained to the Lord. I just wanted to unplug and avoid the family drama. I longed for much-needed rest.
God heard my prayer of complaint—and taught me two truths about Christian parenting that might encourage you as well.
Two Truths to Encourage Christian Parents
I wanted to disconnect and rest when we got home from the kids bickering at lunch. But my wife stood with her right index finger and thumb squeezing the bridge of her nose, her head tilted back and her eyes closed. She needed rest more than me. "Mom's taking a nap, and you two are coming with me on a nature-walk." Kellie, my wife, retreated to our room as the kids and I headed out the door.
The Gospel of Luke popped in my head as we started our stroll. In Luke chapter one we read that before the birth of John the Baptist, his parents learned he would "…go as forerunner before the Lord in the spirit and power of Elijah, to turn the hearts of the fathers back to their children and the disobedient to the wisdom of the just, to make ready for the Lord a people prepared for him." (Luke 1:17 NET)
God used this verse to teach me my kids need my heart to turn toward them—to turn back to them—to connect with them.
Truth 1: We prepare our kids for God by turning toward them.
So, I turned toward my kids and took them on a walk down a trail near our house with a backpack full of cheese crackers, apples, and water bottles.
"Do you know what kind of tree that it is?" I asked. "No," they replied. "Well, that's a Cottonwood and it's our state tree."
"Do you see that bright yellow butterfly over there?" "Yeah!" they chimed back. "Isn't it crazy how colorful God made it?"
My blood pressure settled. My kids' shoulders relaxed, and their voices bounced.
God reminded me of another Scripture. "Yet do not know that God's kindness leads you to repentance?" (Rom. 2:4). Maybe my kindness exploring God's creation with my kids proved more effective than my snapping at lunch.
Was this what God meant in Deuteronomy 6:4 when He said, "These words I am commanding you today must be kept in mind, and you must teach them to your children and speak of them as you sit in your house, as you walk along the road, as you lie down, and as you get up"?
Nearly two and a half hours came and went on our walk. The kids laughed and asked me endless questions about anything that popped into their head. They wondered. Discovered. They learned from their curiosity.
Truth #2: God brings children into the world for His higher purposes.
Just as God had a higher purpose for John's life, so too God has a plan and higher purpose for our kid's lives. And turning toward our kids—listening, discovering, guiding—helps them become all God created them to be.
So, what are we doing—what am I doing—to turn toward my kids to prepare them for a life with Jesus? On most days, I encourage the conventional things: Church, Sunday School, nightly worship, Bible reading—but as good as these things are, maybe discipleship also looks like a walk.
On a walk, the curriculum sits on the shelf at home. Instead, my kids just get the presence of an imperfect dad, with his imperfect kids—enjoying the perfect beauty and grace of God—and talking about eternal truths as they pop up.
We walked back through the door, greeted by spaghetti with marinara. Kellie felt refreshed. The kids felt connected. And we sat around the table eating dinner, grateful.
REFLECT:
What is one way this week you can turn toward the kids in your life instead of from them—even after a long day at the office—or a long day working in the home?