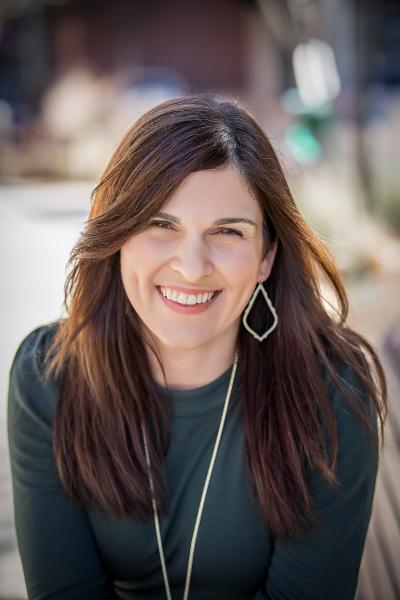 What Do We Do When God Is Silent?
Today I'm happy to host guest blogger Laura Murray. Laura is a pastor of Spiritual Formation in the Dallas area and loves to help people grow in faith. She is the author of a new book titled Pray as You Are: Finding Your Voice in Prayer. You can sign up for more from Laura at www.prayasyouare.com.
You look for him to intervene in your daughter's life and he does not move. You stand at the crossroads of a medical decision and he remains quiet. You long for him to answer the question, "why?" and you are met with disheartening silence.
God's silence can be painful, especially when we long for an answer, an intervention, and for good in this world. We desperately want to hear from God and we get … nothing.
What do we do when God is silent?
Rest. Find quiet for your mind and calm for your body. On the day between Good Friday and Easter Sunday, the women rested (Luke 23:56). You have permission to rest.
Let it out. In God's silence, our thoughts and feelings can be loud. So let them out through your words, a song, a hard workout. Two sisters, Martha and Mary both let it out and told Jesus, "If only you had been here, our brother would not have died." Jesus welcomed these sisters' honesty (John 11:1–37 and Chapter 5 of Pray As You Are).
Interpret. What do you make of God's silence? Maybe he doesn't care, he is disappointed in you, or purposefully withholding from you. Keep in mind this may not be an accurate interpretation, but it is your interpretation. Based on your interpretation of his silence, what do you really believe about God? Jesus asked his disciples, "Who do you say that I am?" Who do you say that God is? Take some time here and do not skip this step.
Filter. Filter your belief through the lens of Scripture and history. When we look to Scripture, there are clear characteristics of God. When God is silent, we often interpret him without remembering his character. A good filter to begin with is Psalm 106:1: "Praise the LORD. Give thanks to the LORD, for he is good; his love endures forever." This verse serves as a clear and straightforward filter that speaks of God's love, his goodness, and his faithfulness.
Confess. When our belief does not align with God's character, we have the opportunity to confess. And confession always brings healing and hope. With courage, confess your unbelief to God, resting in the assurance of forgiveness and hope of healing you have through Jesus.
Ask. Ask God to help you believe and to continue to align your beliefs with who he is. Ask him to meet you in your doubt and to transform and deepen your trust in him. And talk to close and understanding friends about your struggle. Their faith and hope can help you as you walk in this time of silence.
Serve. Sit long enough to learn, but do not stay there. Get up and out, serving others with simple acts of love and goodness.
It is hard to remember that God is with us when he is silent. In these times, we rest, we trust, and we keep going, believing he will not remain quiet forever.