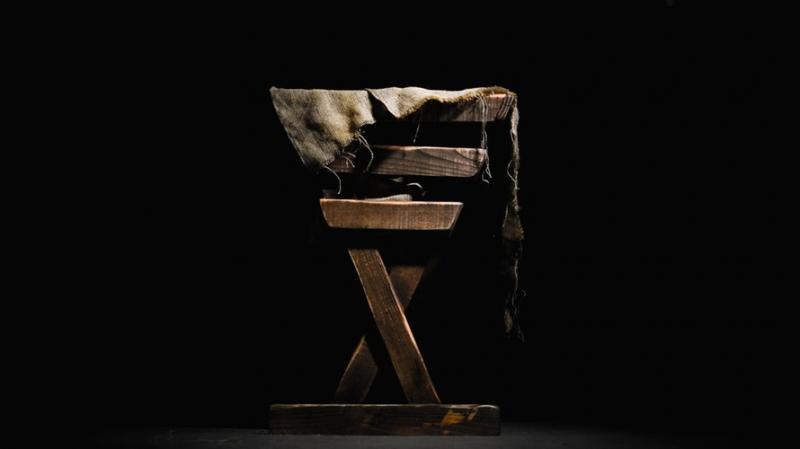 What it was like to be the mother of Jesus
As a mother, I have often wondered about Mary and what it must have been like to be Jesus' mother. He was the perfect child, without sin. Surely Mary must have had the easiest parenting job ever… right? I don't think so. Let me explain why.
I think we have heard the story of Jesus' birth so many times that we romanticize it. We forget that while it is beautiful, it was not perfect. It was not without difficulties and challenges for Mary and Joseph—because Jesus was born into this sinful world. While He was without sin, the world was not. I think we might be so used to telling the story of Jesus being born in a manger that it is easy to gloss over what Mary and Joseph really went through on that Christmas night.
Surely, Mary and Joseph had to have been tired and dirty from traveling. As they arrive in the sleepy little town of Bethlehem, Mary, was great with child the Bible tells us.
Luke 2:407 tells us, "And Joseph also went up from Galilee, out of the city of Nazareth, into Judaea, unto the city of David, which is called Bethlehem; (because he was of the house and lineage of David:)
5 To be taxed with Mary his espoused wife, being great with child.
6 And so it was, that, while they were there, the days were accomplished that she should be delivered.
7 And she brought forth her firstborn son, and wrapped him in swaddling clothes, and laid him in a manger; because there was no room for them in the inn."
I imagine Mary and Joseph must have been weary and ready to rest. Mary had to have been uncomfortable traveling so far along in her pregnancy.
As she and Joseph began looking for a room, I wonder if Mary was already in pain and feeling the strength of her contractions or did, they come a little later? Was Joseph afraid and nervous? He had never been a father before. Did he feel the responsibility of caring for Mary and baby Jesus?
What must Mary's thoughts have been? Was she fearful? She was so young. She had never had a baby before. Imagine that for just a moment. Did she question Joseph or utter a complaint because they couldn't find a room?
Here she was this young woman, ready to give birth, accompanied by her fiancé… and they cannot find a place to rest, much less give birth! Did Mary question God's plan? Did she pray to Him and ask Him why he would give her this child and no place to birth Him? Did she have thoughts formed of what type of arrival baby Jesus would be given?
I wonder if Joseph felt the weight of their situation and if He questioned why God would not prepare the most perfect of settings for the birth of His own Son. I wonder if Joseph worried? Did he reassure Mary that it would all be okay?
As they looked for a room, and couldn't find one, did they begin to doubt or feel anxious? Where would they go for Mary to give birth? Surely God in His infinite mercy had a plan.
And then, of all the places to sleep or have a child, they are directed to a stable—a smelly, dirty barn filled with animals. That is where Mary gave birth to our Lord and Savior—in a barn! She wrapped Him in swaddling clothes and laid Him in a manger.
I think it is important to note that while the Bible doesn't answer the questions above, it tells us something very important here. Mary wrapped baby Jesus in swaddling clothes. He was very much human and very much a baby. Swaddling clothes were used to tightly wrap a baby so that they would feel secure.
Jesus was born just like all humans. He came into being through natural childbirth. But there was nothing natural about Him at all. As parents we have a tendency to compare ourselves to others. We make mistakes because we parent in our humanness. But even Jesus was parented by imperfect parents.
I think about Mary holding baby Jesus. I think of her cradling Him in her arms, pressing her cheek against the velvety softness of his little face. I think of her rocking gently back and forth to quiet Him to sleep. He was her baby, her child. She had the great blessing of mothering the perfect child, her Lord and Savior. But she also had the unbearable burden of watching her child, who she cared for and nursed go to the cross and carry the weight of the world's sin on His shoulders. He carried the weight of her sin.
As a mother, I cannot imagine anything more difficult than my child suffering, let alone suffering because of me. Jesus would bare the penalty of sin through death on a cross for all of man. This perfect child Mary held in her arms…this tiny babe was her baby. Her child. And while the world slept, she gave birth to Him, in a stable and laid Him in a manger filled with hay. And later, after mothering Him, loving Him, raising Him, she would watch Him die the most brutal of deaths.
Mary the mother of our Lord
When I think of how hard my life is at times. Or the difficulties facing me as a mother. I think of Mary. She was the mother of our Lord. But even Mary didn't have an easy time of it. She gave birth in difficult circumstances. She watched her perfect child, undeserving of any punishment suffer and die.
It is impossible sometimes to understand God's plans. What we think should happen or how something should be is rarely what or how God in His wisdom chooses to accomplish it. But He always accomplishes it perfectly.
So as you read Luke 2 this Christmas, remember how Luke 2: 8-16 says,
And there were in the same country shepherds abiding in the field, keeping watch over their flock by night.
9 And, lo, the angel of the Lord came upon them, and the glory of the Lord shone round about them: and they were sore afraid.
10 And the angel said unto them, Fear not: for, behold, I bring you good tidings of great joy, which shall be to all people.
11 For unto you is born this day in the city of David a Saviour, which is Christ the Lord.
12 And this shall be a sign unto you; Ye shall find the babe wrapped in swaddling clothes, lying in a manger.
13 And suddenly there was with the angel a multitude of the heavenly host praising God, and saying,
14 Glory to God in the highest, and on earth peace, good will toward men.
15 And it came to pass, as the angels were gone away from them into heaven, the shepherds said one to another, Let us now go even unto Bethlehem, and see this thing which is come to pass, which the Lord hath made known unto us.
16 And they came with haste, and found Mary, and Joseph, and the babe lying in a manger.
Angels sang rejoicing his birth, as Jesus quietly came to earth.
Shepherds keeping watch by night, were the first to behold the sight.
No room for them, turned away, so He was born in a stable of hay.
Mary's baby, she held Him near, kissed his face, wiped His tears.
This little babe and little lamb…. came to save all of man,
Behold, your King the great I AM!