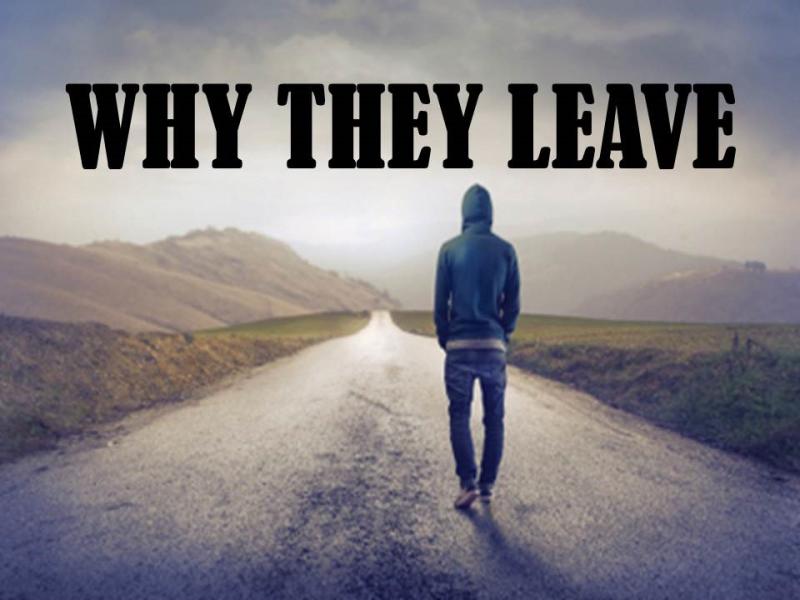 WHY IS IT SO HARD TO RAISE UP A GODLY GENERATION?
If as teachers and parents our faith is in Jesus, our text book is the Bible, we're indwelled by the Holy Spirit and want God's will for our children, why are so many of our grown up children leaving the church? Why is it so hard to pass on our faith to the next generation?
Dr. Paul David Tripp encourages us to look for the answer in the Gospel message, "Parenting is a sinner seeking to give guidance and wisdom and grow a sinner. No wonder it is hard. No wonder we need God!" The more I hear what Dr. Tripp has to say, the more I am convinced that parents and teachers face the same difficulties because we approach children in much the same manner.
It would seem that many of us have what Dr. Tripp calls, "an ownership mentality." Whether in the church or in the home, if we are all about us, our goals, our need to be heard, our need to be right, our need to be in control, our principles, our culture, our perspective, then Mr. Tripp says, that our power and authority will result in dysfunctional relationships with our children. We will in fact be dysfunctional authority role models.
"The radical thing that the Bible says is that these children who have been entrusted to us do not belong to us. They are not given to build our reputation. They are not given as indentured servants to make our life easy. They are not given as trophies to our success, to make our life comfortable, or so that we can build our reputation so that people around us think we are wonderful." -Dr. Paul David Tripp
The temptation to want to excel as a parent or a teacher is not necessarily a sinful goal. God does call us to excellence. However when we use our authority in such a way as to control our children's behavior without first reaching their sinful hearts, they become nothing more than Pharisees. Every act of obedience that is not also an act of love for God is nothing more than self-righteousness.
Jesus said, "If you love Me, you will obey My commandments." John 14:15 The Net Bible He did not say that keeping His commandments would result in loving Him. We must not get the cart before the horse. Molding them into obedient, submissive, children who look good on the outside but have no change of heart on the inside is a great disservice to them. In the end they will either become self-righteous or rebellious. Either way, they will not be the godly generation that we hoped to raise.
Dr. Tripp says, "Children come into the world as self-sovereigns. They fight not to be ruled. In the heart of each child is a natural rebellion to authority. When I act in a selfish, demeaning, hurtful, way in exercising my authority I am actually deepening their rebellion toward authority." His answer to this dilemma is that we make it our job is to help them understand authority as a beautiful thing, a gracious thing, a loving thing, a protecting thing, a wisdom giving thing, so that each child grows to see authority as a wonderful thing and to be thankful that there is authority in their life."
We need to ask ourselves the hard questions. Have we allowed ourselves to be satisfied to just control our children's behavior? Do we really believe that God changes from the inside out as Jesus promised in the Gospel? Are we willing to change our own behavior for their sake? If we answer yes to these questions then we would greatly benefit from reading and applying the 14 Gospel principles that Dr. Tripp suggests in his book, Parenting. He has some great eye opening illustrations. It is well written and speaks to the how of raising a godly generation. . I suggested in October that you read this book. If you have already read it, pass it on. If you haven't read it yet, I highly recommend that it be the next book that you purchase.