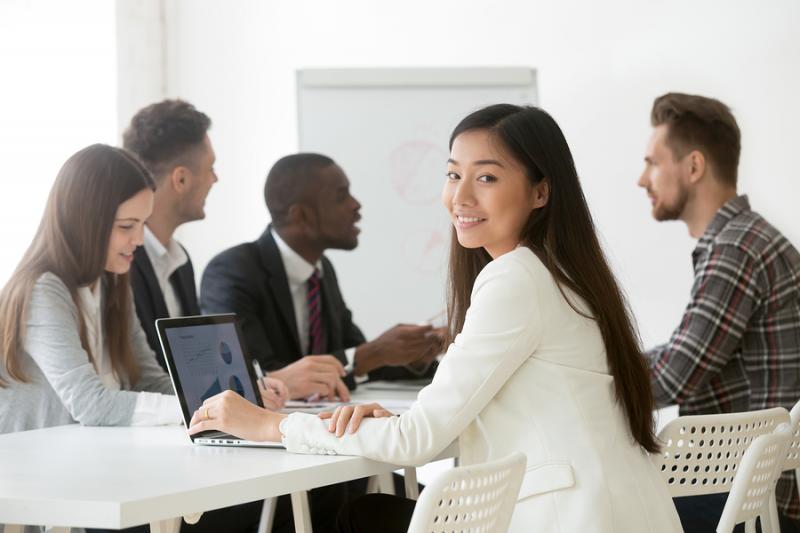 What comes to mind when you hear "witness"? I think of ABC's Eyewitness News and the 1985 thriller Witness starring Harrison Ford about an Amish boy who witnesses a murder (yes, I'm dating myself). Recently, however, I've been challenged to step up as a witness. In fact, ALL believers are called to testify as witnesses.
Not in a court of law. But in our lives and through our work.
Acts 1:8 proclaims Jesus Christ's final words before ascending into heaven, and what Jesus says still applies to all believers today: "You will receive power when the Holy Spirit comes on you; and you will be My witnesses in Jerusalem, and in all Judea and Samaria, and to the ends of the earth." Jesus declares two clear truthsin the order in which they will happen:
You will receive power
You will be My witnesses
You will receive power. Whatever God calls us to do, we're to do it in the power of the Holy Spirit, not in our own strength. God would rather us do nothing than to do something in our own strength. But at the same time, God would rather us do something through the activated power of the Holy Spirit than to do nothing! He has created us and is calling us to join Him in His work. And we now have the Holy Spirit indwelling us with His power.
You will be My witnesses. Jesus confirms that witness testimony will start with the disciples' home base (Jerusalem), move to surrounding areas (Judea and Samaria), and progress through all the world. Although these areas may vary for each of us (home, work, community, etc.), we know for sure from Jesus' words that He anticipates His disciples continuing as His witnesses until He returns. This means that today, WE are His witnesses. WE are His disciples called to live and work as witnesses of our risen Lord.
And here's good news: Being a witness differs from being an evangelist. An evangelist proclaims the Gospel of Jesus Christ. A witness proclaims what they've seen or experienced firsthand. Paul confirms in his letter to the Ephesians (Eph 4:11–13) that some believers will be evangelists, some will be pastors, and some will be teachers in the church. Some will be given these gifts to be used for specific tasks prepared for them. But that's NOT most of us.
Not all of us have the gift of evangelism, but all of us can tell a story, and all of us have been given a story to tell––OUR story of what we've seen and experienced. God entrusts us with our story. God equips us to tell our story.
We can tell how Christ has captured and transformed our heart and mind.
We can tell how Jesus has given us new life and an unshakable hope for our eternity with Him.
We can tell others that our peace in turmoil comes through our trust in God.
We can tell how we connect with Jesus through prayer and how He provides for us daily.
We can tell how the Holy Spirit strengthens us and protects us.
We can tell how God's Word comforts and guides us.
Each of us is a witness with a firsthand story to tell.
The early church understood what it meant to live as Spirit-filed, powerful witnesses telling their stories, and they went to the ends of the known world and proclaimed what they had seen and experienced. 1 John 1:1 demonstrates. John says: That which was from the beginning, which we have heard, which we have seen with our eyes, which we have looked at and our hands have touched—this we proclaim concerning the Word of life.
The early church shared their firsthand accounts. And Acts 1:8 declares that ALL disciples of Jesus Christ, including you and me, are called and equipped to be His powerful witnesses today.
Summary of Acts 1:8–11:
Jesus Christ will come again. (future)
But first, the Spirit will come (done)
and then you will go as Christ's witnesses. (will you?)
The Holy Spirit invites each of us, as a witness, into His work. The question becomes: Will you join God's mission and share your changed-life story with others? Let's set aside fears or complacency or false beliefs that Jesus' words in Acts 1:8 don't apply to us.
We ARE His witnesses.
Brothers and sisters, we're living the Gospel story in our workplace mission fields––and people are watching us. So let's boldly and joyfully share our witness account. And take courage: God is already working in your workplace. You don't have to ask Him to show up. He's already there. Now He's asking YOU to start seeking Him there so you can join Him in His work.