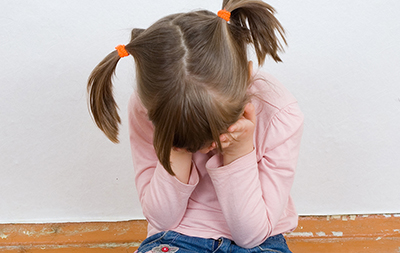 You are Training Your Kids Even When You Think You're Not
I went out to dinner a few weeks ago with a family and their adorable toddler. I was forewarned, "Our little girl just won't sit in a highchair when we go out to eat." And in fact, it was true. Every time their little one got antsy or began to fuss, her parents took her out of the high chair and let her sit (or climb) on them. From there, she would stand on the booth bench, try to climb under the table, run between patrons–you get the picture.
The poor mom, exhausted before the entrees even arrived, half-joked with the waiter, "Can I just get mine to go?" Both parents apologized continuously–explaining how "she just won't" stay in that seat. I felt great empathy for these young parents (I have been in their shoes), but what I really wanted to say was, "It's not that 'she won't' sit; it's that you havetrained her not to."
Kids are absorbent. They are always learning. If they experience being sprung from the confines of the high chair every time they fuss, then guess what? They will fuss. They aren't being bad or difficult; they are doing what they were taught to do. How much more does this apply to our spiritual disciplines?
If your family faces a difficult situation and your child watches you panic and fall apart in fear, you haven't merely "missed the opportunity" to teach them spiritually. You're actuallytraining them to react in panic and fear. If reading the Bible is not a priority in your home, you are actually teaching them that life is better lived without God's word.
We must be careful not to train our kids to be the opposite of what we really want them to be. That being said, parenting is 24/7 and there is plenty of grace to cover the times we fall short. So when you don't exhibit right behaviors, go to your kids and tell them. Apologize and make it right. Even this is an opportunity to train them to be humble and forgiving.