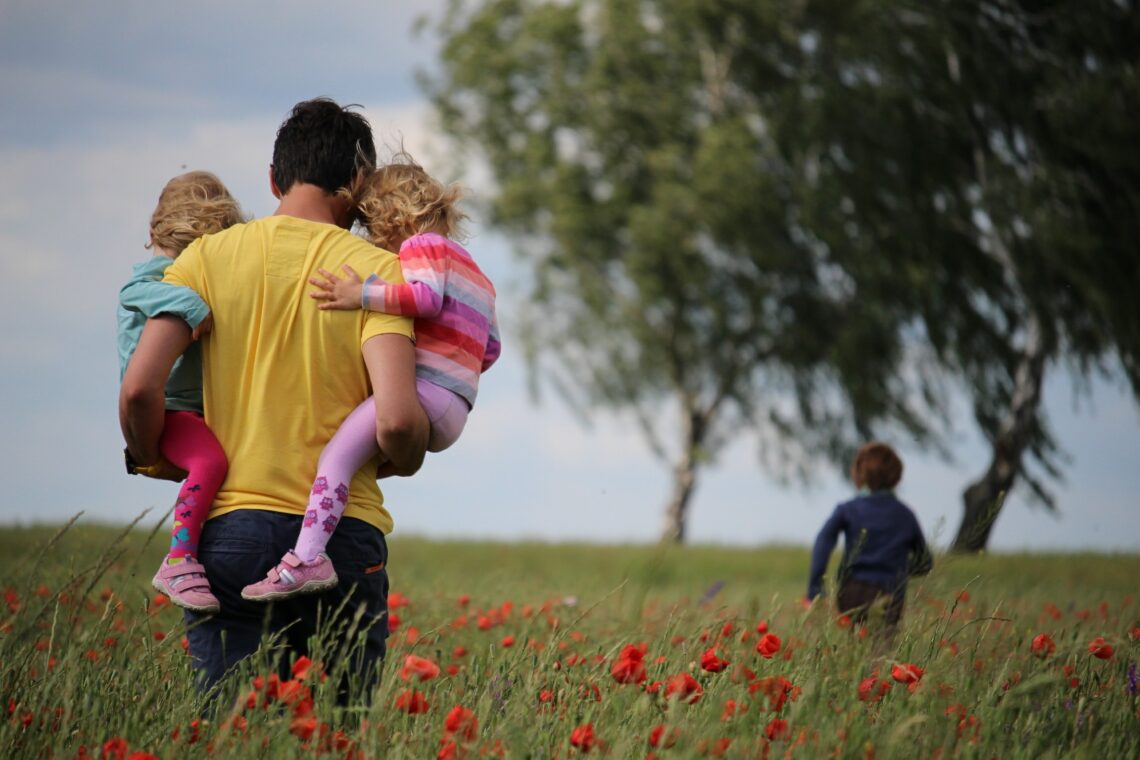 3 Truths to Combat Parenting Shame
My cell phone buzzed, and my son's pre-school's phone number glowed on the screen. The principal called to set-up a parent conference about my son's behavior.
We met in her office, and I listened to her concerns about his inattention in the classroom—how he blurts out words and hurts other kids. Each sentence added to my feelings of shame—especially as a Christian mom. I heard the unsaid message: You need to fix your son's behavior. But, how? I taught him well, I think.
When you feel parenting shame, remember these 3 truths:
1. Parents are responsible only for our own actions.
God's word teaches us that we each will each stand accountable for our deeds (Gal. 6:5, 2 Cor. 5:10). When we stand before the Lord, we will stand in front of him alone—not with our moms to blame, or the other kid on the playground—or the difficult co-worker. We each will give an account for our own words and actions (Rev. 20:12).
I think a subconscious misjudgment occurs often. If a child chooses wrong, it must mean bad parenting. If the child chooses right, it must mean good parenting. But many of us know people with integrity who grew-up in unstable homes—or adults who grew up in stable homes but who make horrible choices. Certainly, solid homes help form healthy people—but not always. We should never judge parents by their children's choices.
So why did I embrace my son's choices as my own? The perceived judgment of others.
We teach our children truth and guide them in the path of wisdom (Deut. 6:7), but their choices are their choices. Their sin is their sin. Their righteousness is their righteousness.
When my child won student-of-the-month for kindness, he owned that certificate. When my son diligently finishes math worksheets at night, he earns that A grade. And when my child makes a snarky comment under his breath about his teacher, he sins. Not me.
Do you ever own the good or poor choices of someone else?
2. Parents are responsible to love others well.
Once I discovered my unhealthy ownership of my child's sin, I rediscovered my own responsibility.
God's word directs parents to teach truth to the next generation (Ps. 78:1–8), correct kids when they sin (Prov. 23:13–14), and avoid exasperating them (Eph. 6:5)—among other things.
Yet more comprehensively, we live to honor God. That's it.
We learn how to honor God by meditating on God's word and practicing truth in real-life moments.
For me, it meant during Spring break, I memorized Philippians 2:14­–16 about having a Christlike attitude because the chaos of bickering kids, finding Hubba Bubba stuck on the carpet, and a sink perpetually full of dishes caked with mac 'n cheese sauce made me want to grumble all day.
So, I repeated over and over "Do everything without complaining or arguing…then you will shine among them [His children] like stars in the sky."
I wanted my children to see God's love shining through me instead of my flustering. I hope they did.
What is a Bible verse you can meditate on to help you love others?
3. Parents need the gospel too.
I have some moments—okay, days—when I let my sin run amuck. I yell at my kids for sinning (how ironic). I grumble through "selfless" tasks such as folding laundry. I meditate on resentment while scheduling doctor appointments.
Parents need the gospel too.
We need to stop sinning, turn back the Jesus, and allow his forgiveness to wash over us anew (1 Jn. 1:9). We need to let go of the shame, forget what is behind, and look forward to what lies ahead (Phil. 3:13). We need to remember that all of us—kids and grown-ups—need the grace available to us because Jesus took up our sin on the cross (1 Pet. 2:24).
Each one of us needs the hope of forgiveness more than we need broccoli on the table.
---
Bottom line:
Let's own our actions, teach others truth in loving ways, and live it out ourselves. And let's turn from our sin and embrace grace when we need it.