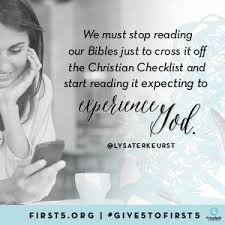 A NEW LOOK AT THE OLD BOOK
True believers read the Bible even though ancient texts with foreign cultural perspectives confuse or sometimes bore us. The younger the believer's age the more the confusion.Nevertheless, those who believe, young and old, novice and mature alike, regularly listen to, read, and memorize Scripture passages.
When we are taught to read, we first learn to recognize letters and sound out words. We quickly move on to reading comprehension, learning to retain what we read by filing it in our memory bank under various categories. The enemy of our soul wars against us. He desires that when we open God's Word we forget those comprehension and retention lessons. He wants to lull us to sleep with the familiarity of the passage. We dare not let him succeed in doing this in our lives or in our teaching.
"For the word of God is alive and active. Sharper than any double-edged sword, it penetrates even to dividing soul and spirit, joints and marrow; it judges the thoughts and attitudes of the heart." Hebrews 4:12 The Net Bible The word of God lives in the same way that God breathed life into Adam. God breathed His Word to life. His desires for Scripture to give us a deeper life through understanding and transforming the way we think. When we give careful attention to rightly dividing the truth as we read, we partner with the Holy Spirit in the work of transforming our minds.
What we believe about any given topic defines our choices and actions. Reading God's word with the intent to let Him define how we believe develops our Biblical World View. The Bible powerfully introduces the person of God, provides a roadmap to Heaven, sets boundaries and guidelines for relationships, places a camera in our soul, gives us God's view of both past and future, and the list goes on. Understanding what God wants to teach us helps us develop questions He longs to answer as we read.
God's Spirit is active whenever His Word is read. Yet, those disciplined to pause in their reading to ask questions of clarification, work hand in hand with His Spirit to categorize truth into a world view which equips them to live it. Questions are powerful tools God's Spirit uses in teaching us about ourselves, our world and our God.
Repetition is the key to categorizing. No one asks all the questions each time they read a passage. Developing a line upon line and precept upon precept Bible reading process constructs a Biblical world view, in much the same way as one builds a house. A dilapidated house makes for a miserable home. An undeveloped Biblical worldview stunts our Christian growth hindering our relationships with God and others.
Learning to apply the basic journalistic questions: who, what, when, where, why and howare essential. The first time through get the basic story. The next time you read that book or passage ask those questions about a specific topic like sin, death, or marriage. This separates the truth into categories like one separates the space of a house into specific rooms. More specific questions about those topics can furnish the rooms or
decorate the walls. This sounds like a slow methodical plodding through Scripture. When methodical plodding couples with a heart that loves and longs to know God, the plodding becomes dancing and the method becomes the music that directs the dance steps.
The enemy lives and rages against the endeavors of saints to know their God. He is constantly laying traps to ensnare us and distract us from God's Word. Explosions are to be expected. Searching for God in His Word is neither easy nor safe. It will bring certain death to self but greater life in Christ. The fact that we have God's Word is His invitation to dance. What better dance partner could we ask for in life than Jesus?