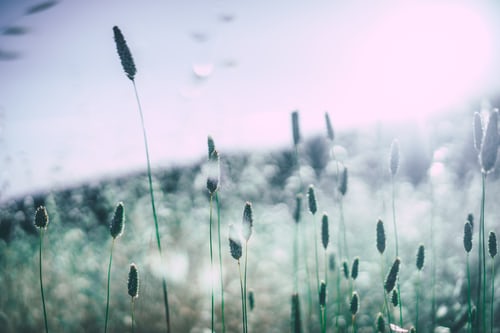 Are the End Times Near? Why you can 'Keep Calm and Carry on.'
Sometimes it feels like there is no doubt that we are living in the End Times. Fires burn, pestilences rage, and unrest abounds. What does that mean for us now?
Nothing. Well, nothing different anyway. What makes today unique is that despite what sometimes feels like rising tension in the world, the mission hasn't changed. In these moments of history, when it feels like hardship is coming at us from every angle, it feels as though Jesus should return. It's easy to ask oneself, where is the Lord? Isn't today a good day to be rescued?
Something about that feels like the wrong question. A better question might be, what is God's mission for me today? We know from his perspective that we will have no way of knowing when he will return. It's interesting to think why he designed it this way, but I imagine it's because he knew we would be tempted to quit.
If things got tough at work, and you somehow knew that the corporate headquarters was going to shut the whole operation down by the end of the week, there certainly wouldn't seem to be any reason to do any more problem solving would there? We would likely begin to pack up our desks and say our goodbyes. In fact, we might not even come to the office at all.
If we aren't tempted to quit our kingdom business altogether, while we wait for the Lord's rescue, we are often tangled in a web of distraction. After all, there is something inviting about waiting for the Lord's return, but ultimately it will drag us away from the gift and mission of the present.
Let's take a minute to look at what we know about today.
Difficult times will cause us to imagine the return of Christ and people will be responsible for deceiving us and luring us away from our mission (Matt. 24:23-26).
Our priority is the kingdom of God in the here and now. Each and every day will have challenges, and there really isn't room to squeeze the future worries into the present (Matthew 6:34).
God's will is that we would live each day like Christ will return, not just during the difficult times (Matthew 24:44).
God is pleased when we are spiritually healthy while we wait (Matt. 25:1-13).
We will never be without a purpose or a mission, regardless of whether Christ returns tomorrow or in a thousand years (Acts 1:7-9).
When "wars and rumors of wars" swell, it is not time to look for Christ's return, it is time to be about the Father's business. He promises that we won't know when he's coming so it seems reasonable to fix our gaze steadily upon Jesus, remembering that he is already here with us in spirit, victorious over each and every battle until the day he returns.