Be Comfortable Being Uncomfortable!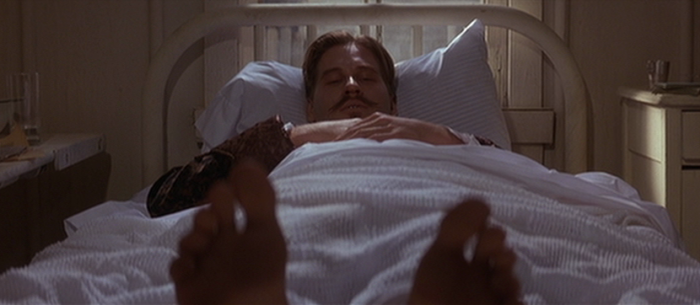 It's said that infamous gambler and gunfighter Doc Holiday's last words were "This is Funny" and its thought that he said that because he assumed or even expected that he would die in a gun fight and not in a rented hotel room, flat broke and eat up with tuberculosis. In other words, things just didn't turn out the way he thought it was supposed to and to him that was funny.
In no way can I compare to Doc Holiday and I certainly don't want to but recently I switched roles in the church that I serve in from Children's Ministry to the Care Ministry. For 22 years I've been teaching and leading kids and now I'm being called to minister to the adults of the church. Already, in just two weeks on the job I can clearly say "This is Funny!" I don't feel the pressure of kid's ministry anymore but instead feel the pressure of people's troubles. It's not a bad thing, just different and a little uncomfortable and that's what's funny. We get used to being a certain way or doing a certain thing for some long that it becomes mechanical and comfortable and then when you least expect it, God makes you uncomfortable.
We see it repeated in scripture with every person God has used to carry out his plan. Jesus however, never got complacent or comfortable. He knew his time was short so me moved from town to town, put himself in situations that were uncomfortable, and endured pain and suffering. Even in his death, Jesus wasn't comfortable, he came back to life for goodness' sake! Ok, that's not necessarily good theology but I think you know what I'm saying here. Jesus was on mission and death certainly was not the end of that mission.
I don't know if you are going through a time of transition or uncertainty in your current role but if so, know that God must be making you uncomfortable because he knows he can do more with you in a place where you need him and are uncomfortable. You probably already know that, but it doesn't hurt to hear it again. Embrace that God is all up in your business and He's going to do great things. Be comfortable being uncomfortable!
Brian