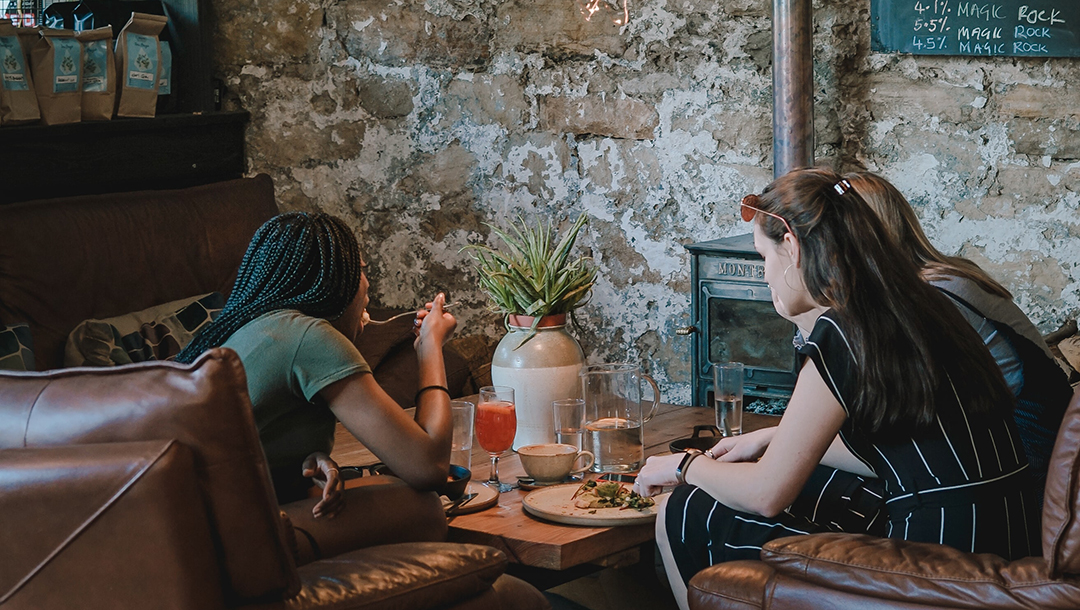 How to Have Deep Friendships as a Busy Parent
The weeks sometimes feel like a whirl—is it already Monday again? The days swirl with loads of laundry, work deadlines, dentist appointments. Sometimes I wonder how I maintain any friendships in this cyclone of activity.
A few years ago, a friend and I wrote about how we cultivate our sisterhood in the whirl of motherhood. I think our insights are just as timely today (and a good reminder for me too).
How to Nourish a Spiritual Friendship
I (Seana) sat on the floor ready to fold a mound of fresh laundry. Then the baby started crying her little shriek that means, "I want to eat again." With a sigh, I abandoned the laundry, picked up the baby, and glanced at my phone to see this text: "Praying for you. God is with you and will give you the strength you need." Martha texted me at just the right time.
In the constant activity of our everyday lives, nourishing spiritual friendships has to become creative. So how can we nourish our friendships?
1. God's Word.
When Seana and I (Martha) share our hearts with one another, we ask, "What Scripture addresses this?" This reminds us of biblical truth in a loving, gentle way (Heb. 4:12).
2. Transparency.
When I (Seana) called Martha, she listened to my frustration about my burnt chicken dinner—and responded with her saga of three kids throwing up with fevers. Then she shared with me her determination to consider it all joy when we face various trials. As friends, we share the details of life, including our souls, and welcome each other's words of encouragement and authenticity (Prov. 25:11, James 1:2-4).
3. Consistency.
Technology helps us follow the admonition of the writer of Hebrews to not give up meeting together and encouraging one another (Heb. 10:25). Sometimes Seana and I (Martha) chat on Skype or pray on the phone, but most of our relating happens through text messages sent between changing diapers and reading Llama Llama Red Pajama to our kids.
4. Service.
Full schedules means that serving one another in friendship sometimes involves simply listening and praying. Other times, it means sacrificing to a great extent to meet someone's needs, like the times I (Seana) fly into Los Angeles and Martha picks me up at the airport, with three kids in tow (Jn. 15:13).
5. Forgiveness.
Hurt happens in friendship. We spill judgment or splatter harsh words. We season with selfishness or resentment. When hurts happen, seeking forgiveness enriches the flavor of our relationships. When Seana missed my (Martha) birthday, she felt terrible and asked for forgiveness. Of course, I forgave her.
READ MORE about cultivating spiritual friendships in the FULL ARTICLE at Just Between Us Magazine