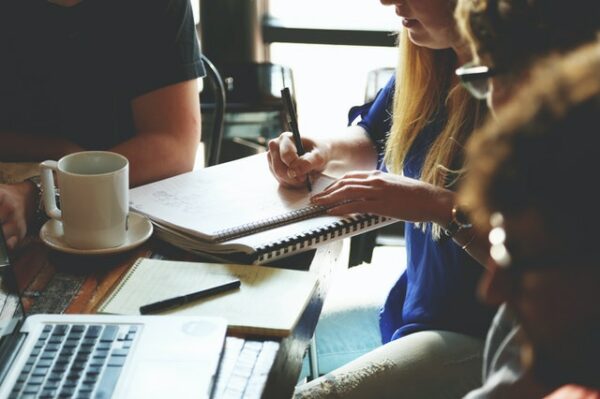 Feeling Weary? Ready to Quit? Let Love Prompt Your Labor
I was weary. Tired of serving the same folk, sick of repeating identical tasks year after year. Discouraged by lack of results, and convinced my striving made no difference, I wondered if it was time to step aside. I turned to my Bible for some help and found the Apostle Paul's encouragement to the believers in Thessalonica:
We recall in the presence of our God and Father your work of faith and labor of love and endurance of hope in our Lord Jesus Christ.

1 Thessalonians 1:3
I began my study of this verse by comparing different versions, making observations, and writing lists. What did Paul remember about the Thessalonians? Their work, their labor, and their endurance. What produced, promoted, and inspired these things?[1] Faith, love, and hope.
I continued to meditate expecting that work referred to my service for the Lord. Labor probably meant the time and energy that I put into that work and endurance spoke to my ability to persevere and stick to the task.
But I had to be sure, so I consulted a Bible dictionary to discover the definitions in the original Greek language. Work and endurance conveyed exactly what I thought they did, but labor surprised me. Way more than just time and energy, this word meant intense labor united with trouble and toil.[2] This was blood, sweat, and tears!
Ouch! I didn't want that kind of labor. I was willing to give a few extra hours or maybe some dollars, but I didn't want to suffer. The presence of trouble and sorrow seemed to signal time to find a new role. Instead the verse assumed that serving God included hardship. Perhaps I was in the right place after all.
Continuing my study, I learned that any work I managed to do was produced by faith, not by my efforts or good skills. Since faith is "being convinced of what we do not see" (Hebrews 11:1), I resolved to continue ministering, certain that something would come of it even if I never glimpsed it (2 Corinthians 5:7). In addition, hope—my joyful and confident expectation of eternal salvation[3]—gave me the gumption to persevere, to hang in there because I knew that I would someday be with the Lord in glory.
But it was love that blew my mind. Love answered my quest for how to keep going in the midst of intense labor united with toil and trouble. Unconditional, sacrificial love. Of course it came back to this, because the greatest of these is love (1 Corinthians 13:13).
I now had the encouragement I needed. The only way that I could keep serving God and others in the midst of intense labor—inconvenience, misunderstandings, hurt feelings, unfulfilled expectations, lack of appreciation, menial labor, interruptions, insufficient reward, desertion of helpers—was though love.
"Do you love the people?" friends asked us when we served as missionaries in Indonesia.
"The people? Who are the people?" I answered.
I could not love a nameless crowd. I could only love individuals that I sought to know. Trying to love people brought me up short. But loving Sue, Karen, Lori, Cindy, and each one God put in my path, kept the weariness at bay and gave me the ability to work, labor, and endure.
So, I took a deep breath, looked intently at the faces around me, and kept going.
Are you feeling weary? Ready to quit that class, study, or small group? That mentoring relationship or volunteer position? What is prompting your labor? And what might that indicate about whether you should leave or stay?
Father, increase my love for those I serve—people with names and faces, unique stories, and incredible worth—so that I might persevere in my work.
---
"We remember before our God and Father your work produced by faith, your labor prompted by love, and your endurance inspired by hope in our Lord Jesus Christ" (NIV). ↑

"G2873 – kopos – Strong's Greek Lexicon (niv)." Blue Letter Bible. Accessed 17 Jun, 2021. https://www.blueletterbible.org/lexicon/g2873/niv/mgnt/0-1/ ↑