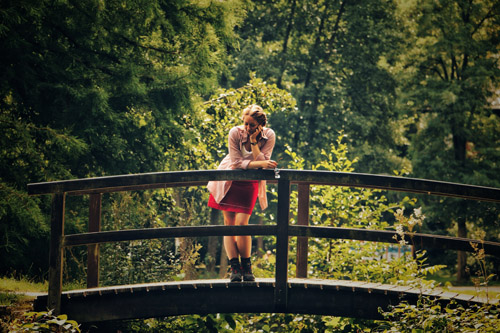 "Normal" used to mean a good night's sleep of six hours and falling asleep during prayer. Normal meant unfolded laundry, unmade beds, and unfiled papers on my desk. Normal meant a twenty-minute dinner with my husband eating take-out in front of the TV.
The receptionist called eight days ago to ask if I wished to reschedule my doctor's appointment. Yes, please. The office lies in the heart of the city with the second highest confirmed cases of COVID-19 in the state. She asked if I'd like to reschedule for a time around Easter. I replied June or July. She laughed out loud. Strange. I hadn't cracked a joke in two weeks. Maybe logarithmics isn't her thing.
"You mean I don't have to meet up with people? For months? God is good!" Introverts like my husband rejoice. But I miss standing within Respiratory Droplet Zone of my favorite people. Screen time or Face Time or whatever it's called doesn't cut it for this dinosaur. But now I have to lead Bible study via Google Hangouts. Church services and family visits take place over Zoom.
Chipped red polish, broken toe nails, gray roots, hair growing everywhere…. I haven't worn a stitch of makeup or applied a heating device to my hair in twenty days. Such violations could get a woman kicked out of Dallas.
Just filed for unemployment—a first. I wish mortgage payments and insurance premiums could slip away alongside lost income because I lost touch with the art of frugality back in 1993. I don't miss the thirty-seven to sixty-seven-minute commutes though. But I kind of miss my back-breaking work. Or maybe I miss the paychecks. For those unfamiliar with 1099 contract income, I've devised a simple algorithm to break it down: No work = No pay.
What to do with my oodles of free time…I know—I could watch another episode of NBC Nightly News with Lester Holt. Because that made all the difference yesterday.
Tick-tock. Eyes wide open. Midnight-cell-phone reading. Why don't I have 2 Corinthians Chapter 1 tattooed backwards on my forehead? Then I could read it each time I "wash my hands and don't touch [my] face." Hand-san sold out. I'll make my own. No toilet paper—no problem. Indians have always survived without it, right? (Bet no one can top that oral-fecal-disease-causing awesomeness.) Remember to daily wipe down those switch plates, doorknobs, faucets, counters. To mask or not to mask? That is the question. Albuterol breathing treatment at 2 am. Asthma = pre-existing condition = high-risk group = severe COVID-19 illness/pneumonia. Lack of PPE's…overcrowded ICU's…will I get a ventilator?…will they sedate me?…because I can't handle a tube down my throat….I will now attempt to distract myself with this YouTube tutorial on abstract art set to background elevator music as the salty tears drench my pillow….
*************
If you walk through the valley of the shadow of death, do not fear. I am here.
I make you lie down. Now sleep the recommended hours.
You look homeless. It's OK. I anoint your head with oil.
Your cup overflows. I provide all you need. So consider this a vacation for your spine.
The beautiful property you and your husband bought one year ago you've treated like a hotel. Now live in it, maintain it, and enjoy it with your husband. And unpack those remaining thirty-five boxes.
Pray. Read. Write. Paint. Write. Create. Cook. Eat real food. Did I mention Write?
Lift weights. Stretch. Do yoga. Walk for miles and miles every day.
This, too, shall pass. So admire the trees. Feel the breeze. Get on your knees. Enjoy my creation. It's just a glimpse of what's to come when you dwell in my house forever.