Almighty God "Hear Our Prayer"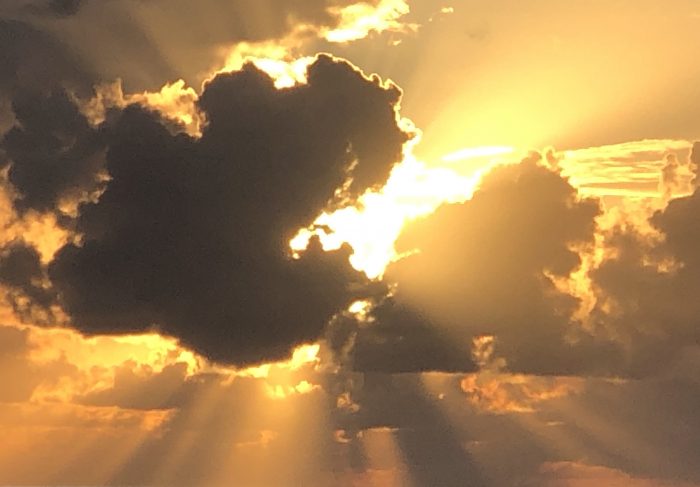 Has your prayer life increased these past few weeks? Perhaps you are praying for things you have never prayed for in the past. Maybe you have been praying for a hedge of protection, a spirit of hope, a heart filled with peace, a mind filled with God's Word, an attitude of trust, the list goes on and on if you are like me.
Our faith has been stretched and our lives have been turned upside down. Many of us have had circumstances in our own lives that have rocked us to the core, but most can say that they have never experienced a rocking quite like this during their lifetime.
It is during these times that our faith in God must not grow weary, but must stay strong. According to E. M. Bounds in His book;The Necessity of Prayer, he writes, "Faith is kept alive by prayer. When faith is broken down, the foundation of spiritual life give way, and the entire structure of religious experience falls." Keeping the faith as we pray will open up the hands of God and demonstrate our need for Him.
When we pray, we are connecting with the Creator of the universe, Almighty God! Asking Him to care for all of our needs and trusting Him in faith, that He is faithful to answer according to His will, is great news. Is He surprised when you come to Him? Of course not, but He loves to hear your voice and share His thoughts with you. "Come to me, all you who are weary and burdened, and I will give you rest." (Matthew 11:28 NET) Prayer releases us from our dependency on self and unleashes our reliance on God.
Can we have peace in the midst of trouble? Yes, this is His promise to us in His word; "Do not be anxious about anything. Instead, in every situation, through prayer and petition with thanksgiving, tell your requests to God. And the peace of God that surpasses all understanding will guard your hearts and minds in Christ Jesus." (Philippians 4:6-7 NET) Praying to God will give you peace. Turning to Him with a sincere heart and a strong faith, believing He is all powerful and will take care of all circumstances is comforting and yes, gives us peace. "I have told you these things so that in me you may have peace. In the world you have trouble and suffering, but take courage – I have conquered the world." (John 16:33 NET)
We are in a critical time in history and God is waiting to hear from you. He knows what you are thinking and He knows your heart, yet praise Him with thanksgiving as you enter His gates with prayers. Open your heart to receive Him and thank Him for His loving kindness. He is waiting on you so that He can give you the desires of your heart and the peace that surpasses all understanding.
Remember, Jesus is the answer to our connection with God. When we believe Jesus died on the cross for the forgiveness of our sins, shed His blood as a sacrifice for us all, and rose on the third day, then we can have everlasting life. Through Jesus our Lord, we can have that connection with God so that we are able to experience, love, joy, peace, patience, kindness, goodness, faithfulness, gentleness and self-control. Jesus is our hope and our source of all peace in times of turmoil.
Teach your children to not be afraid by teaching them to pray to God who is our source of all hope, strength, and power. Prayer is the key to a deeper relationship with God. If we desire our children to grow deeper in their relationship with God and look to Him for His answers, then prayer must be part of their spiritual journey. As children continue to pray, their fear will turn to a spirit of hope. Through prayers they will be able to embrace God's presence and experience His calming Spirit.
While they are home, have them create a prayer journal and find a quiet place to talk to God because…
Prayer is a conversation with God who hears our cry through His Son Jesus.
Praying to God through His Son Jesus is necessary to answered outcomes.
Praying to God through His Son Jesus on behalf of someone else is effective when your motives are sincere and your heart is pure.
Praying to God through His Son Jesus is important and shows a dependency on a power greater than self.
Praying to God through His Son Jesus is comforting, trusting that He is Sovereign and reigns over the entire Universe.
Praise to Almighty God who is the great I AM and our hope and comfort through all circumstances.
Allow your children to embrace Him always and pray to God who is Elohim, Creator of All, Jehovah, Relational to All, Adonai, The Ruler of All.
"Blessed is the God and Father of our Lord Jesus Christ, the Father of mercies and God of all comfort, who comforts us in all our troubles so that we may be able to comfort those experiencing any trouble with the comfort with which we ourselves are comforted by God." (2 Corinthians 1:2-3 NET)