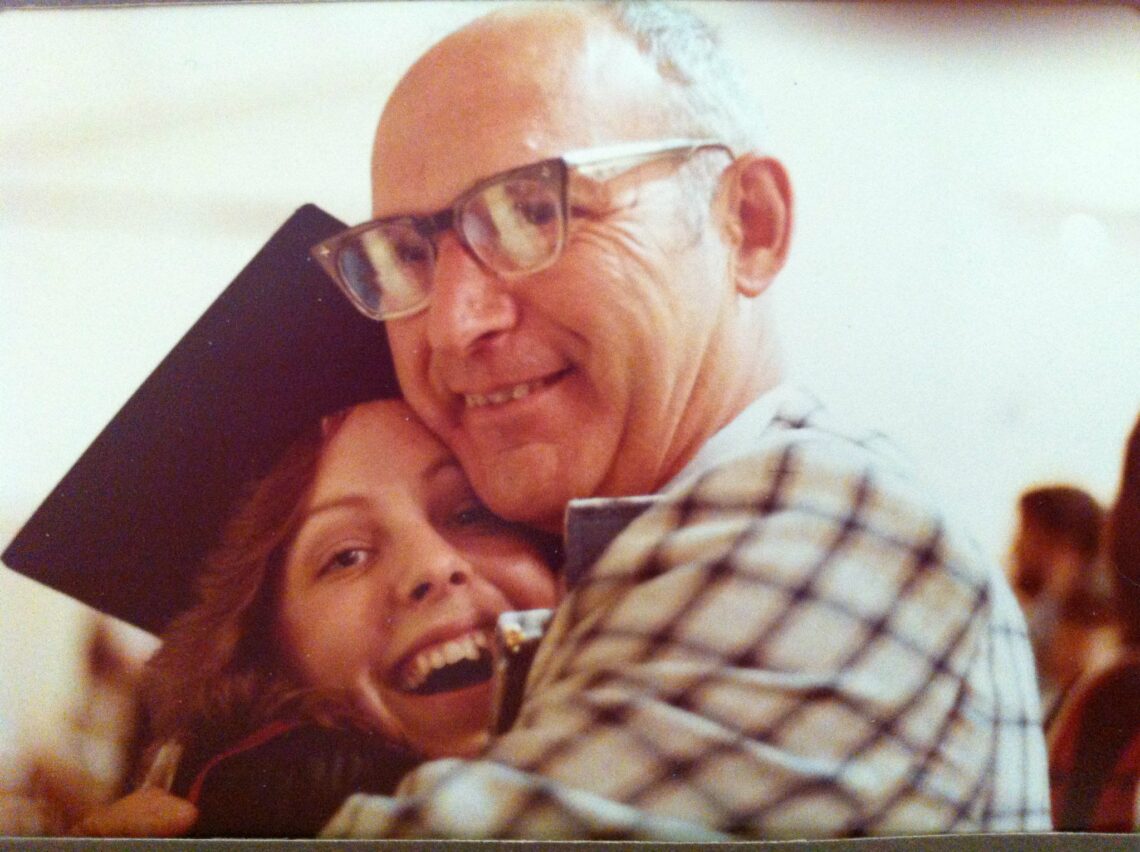 How to Become a Better Dad: A Daughter's Perspective
Last August, I received this message from a former student who wanted to become a better dad:
I'm reaching out because I have a daughter who's about to start kindergarten. I'm also realizing more and more that I'm going to play a huge role in how she views men for the rest of her life (#nopressure). This is a huge responsibility, but it's also an awesome opportunity, so I'm asking for some help. What is something you learned from your dad that helped shape who you are today?
Kudos to this wise man for studying how to become a better dad—and for looking to both men and women for insight! Because Father's Day is coming up, I'm taking this opportunity to share with you, my readers, a modified version of what I told this friend:
My dad was an extrovert engineer with bachelor's degrees in both the arts and sciences, as well as a master's; and he worked for the federal government building roads in Oregon before serving as a branch chief in the Department of Transportation in Washington DC. These details serve as an important backdrop for a big thing he taught me:
When I was little, he made breakfast every Sunday morning, feeding us five kids sourdough waffles with homemade blueberry syrup (he kept the starter going and picked the blueberries himself), so Mom could get ready unimpeded. He was always doing the dishes, the laundry, mixing the powdered milk (my folks couldn't afford to buy gallons of the fresh stuff for a family of seven). He planted a one-acre garden and worked it to keep us fed in fresh corn, beans, string peas, and asparagus—along with the Christmas tree farm, the blackberries, the apple trees, and the pear orchard.
At church spaghetti dinners or on Easter after the pancake breakfast, he would head straight for the dishwasher. And he would help count the money after services. He would find the behind-the-scenes jobs and do them without fanfare.
In his 80s, he was still going to Haiti and Mexico and Thailand to build water systems for impoverished communities, either as part of Rotary or on Christian missions.
And well into his 90s, he was taking his pick-up to fetch day-old bakery items from the grocery store so he could deliver them to the food bank.
Service.
These things were not a natural consequence of an introverted personality. They were conscious acts that went against his natural outgoing bent. He saw them as his job, his responsibility, his work from God.
The day of his memorial service, which fell less than a month before his ninety-sixth birthday, when my sister and I went to pick up the programs that bore his photo, one of the guys running the print shop said, "Hey! I knew him! He was a pillar. Always serving the community." Another said, "A few years ago, he was my roommate in Thailand."
Dad served without expecting thanks—never thinking "that's not my job" or "that work is well below my pay grade."
Often after church he would stand holding Mom's purse as he waited for her to finish a flurry of conversations. And he'd say cheerfully something I thought he made up. Only decades later would I discover he was quoting John Milton. "They also serve who only stand and wait."