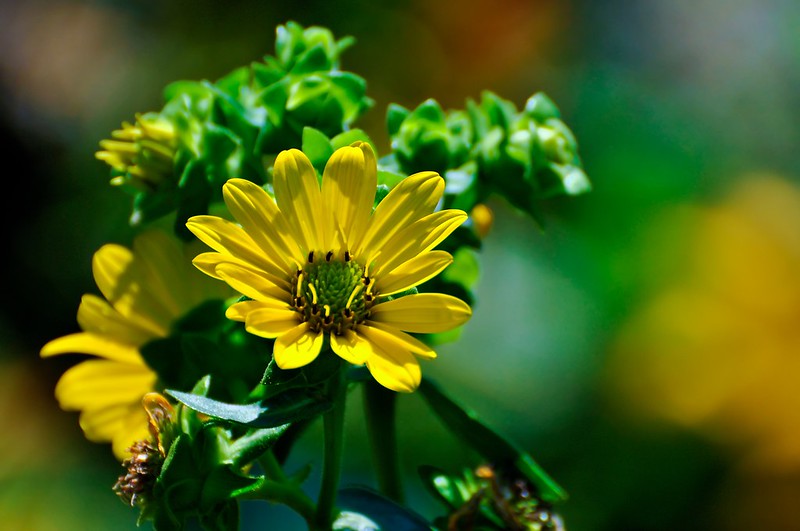 Hunting Clutter: Making Room to Bloom
These days I hunt for clutter at my house—all kinds of clutter.
Where did I put that cup of Folger's I just made? A stack of magazines and a mailing box on the end table mean I don't see it right away. Where did I set my keys? Where did I leave my calendar? To find the things I want and need, I am on the hunt to find and clear out clutter—the things I don't need.
I hunt for a different kind of clutter in the garden. I don't want that little oak tree springing from an acorn right next to the foundation of the house. The weeds have taken over the front flower bed. I sweep through and pull each dandelion by its muddy roots.  Only after I remove the clutter of weeds and unwanted sprouts can I put down mulch and compost to play host to this year's hoped for crimson and white impatiens and gloriosa daisies.
Finally, I turn to decluttering my time. I can easily identify and eliminate the clutter of excess social media use or "Murder She Wrote" re-runs, but to clear out my time further, I need a clear idea of what God has called me to do. Here are some questions I consider when I evaluate my time commitments:
What activities comprise my necessary routine—job, grocery shopping, meal prep, cleaning?
What activities equip me spiritually or develop my gifts?
Which people does God want me to invest in?
What projects and commitments are uniquely suited for me to pursue?
Time for spring cleaning is long gone, but take some time this week for summer cleaning. Hunt for and eliminate clutter so that you have room to bloom.