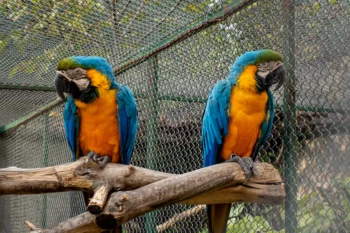 Guest post: How to Handle Church Hurt
I vaguely remember my parents arguing about some friends from church. I was about 15 and did not know precisely the reason for the argument. I knew only that my mother was distraught. The arguments eventually led to our leaving the church we had attended for nearly eight years. Their friends had deeply hurt them.
This was not the only time that happened. Eight years ago, we left the first church our family attended as immigrants to Oman. The pastor had stolen church money, which led to many arguments, and the congregation splintered. The broken relationships caused so much pain, especially for my mother. Some of her friendships have never recovered.
When we experienced these "divorces" from congregations, our family lost more than our church. We lost a vast community. Some of the arguments were bitter and built resentment—resentment so deep that my mother still struggles to speak with her former friends. It has been more than thirty years, but the pain remains.
Church hurt is often the worse kind of hurt we experience. It breaks not only people's hearts but also God's. We live in a broken world, and while the church is supposed to bring healing and restoration, the pain is evidence of the evil one's constant opposition to God's plan. Church hurt can lead us to say things we don't mean, do things we never meant to do, and feel let down by God.
So how to get on the path to healing from church pain?
1. Ask God for strength to forgive.
The first step toward healing is choosing to forgive. Forgiveness does not come easily, nor is it natural. Not does it mean trust has been re-established.
We need God's strength. Our hurt feelings are valid and matter to God. But we must choose to let go of grudges. So often, holding onto the anger leads to a sense of self-righteousness. But God takes forgiveness very seriously. Jesus told his disciples, "When you are praying, first forgive anyone you are holding a grudge against, so that your Father in heaven will forgive your sins, too" (Mk. 11:25).
Prayer is the instrument for forgiveness. Our hurt may be so great that we cannot fathom forgiving the other person, but it's hard to stay angry at someone when praying for them. Choosing to forgive in the power of God's Spirit is God's will for us, and it is the first step to healing.
2. Beware of bitterness.
When we choose to stay angry, bitterness can grow. Left unchecked it can destroy us from the inside like poison. Through the years of church hurt, I heard gossip, backstabbing, and many angry words. It was tempting to retaliate. But we can refuse to participate in slander. We can choose to control our tongues and instead pray. We can take our anger to God and wrestle with Him. He is always willing to listen. We can also spend time with a counselor and process our emotions.
Refusing to let bitterness take root does not mean our pain is invalid. But we can choose to feed or starve bitterness. We can replace bitter thoughts with those that are good, noble, and holy. We can set our minds on God's faithfulness.
3. Check our hearts.
When betrayed by those held dear, venting and blaming everyone else comes naturally. The harder thing to do is to slow down and search ourselves. Got invites us to pray with the psalmist, "Search me, O God, and know my heart; test me and know my anxious thoughts. Point out anything in me that offends you and leads me along the path of everlasting life" (Psa. 139:23-24).
I do not always want God to search my heart. I know the ugly things I hide, and I fear what He might say. But in most hurtful situations, it's easy to assume we are in the right and the other party is completely wrong. But conflict happens when two people disagree, and we may have had a part to play, even if small. When we check our hearts and pray about it, it helps us evaluate the situation and our reaction to it. God wants us to become more like Him, and taking time to check our hearts will help us heal and grow into a better likeness of Him.
4. Return to fellowship.
My parents found another church at the end of all the strife, but it has never been quite the same for them. They are wary of people. They just wanted to avoid being hurt. Yet they returned, and I'm glad they did.
Many stay gone. After all, church hurt is like no other. Worshipping with God's people can be like pouring salt on a wound. It's painful to be around those who have hurt us. That is not to say, though, that we must return to the church where we experienced pain. Perhaps we can find another body of believers with whom to worship. But whether we return to the same congregation or find another, there is something beautiful about belonging to a community of believers and participating in corporate worship. There are so many good things the church is for us, and we are the ones who lose when we choose to stay away. The author of Hebrews reminded believers, "Let us think of ways to motivate one another to acts of love and good works. And let us not neglect our meeting together, as some people do, but encourage one another, especially now that the day of his return is drawing near" (Heb. 10:24-25).
E.L Sherene Joseph is an adult third culture kid, a writer, and a storyteller who finds herself at the crossroads of Christianity, culture, and community. As an immigrant to the United States, she has a unique perspective on how faith is intertwined with culture and community. She is passionate about educating others about the challenges faced as an immigrant while also building inconvenient community. Sherene loves good coffee and deep conversations.