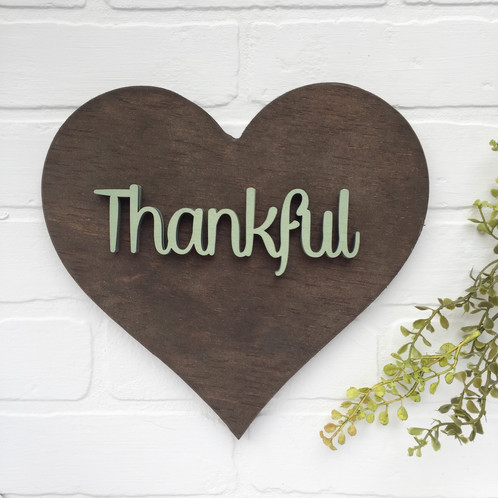 The Importance of Thanksgiving
I love Thanksgiving.
Actually, I don't just love it, I need it.
I need a day that forces me to focus on being thankful—taking pause to remember the good things, the blessings God has provided—the happy and the not so happy.
It's easy in this Holiday season, with Christmas fast approaching and Black Friday shopping impending, to skip over Thanksgiving all together.
We've already started making our lists and maybe even decorated (not that there is anything wrong with that).
And, if you're like me, the hustle and bustle of the season makes me start dreading Christmas all-together and I too soon start wishing it was over.
I think that's why taking time to truly celebrate Thanksgiving is essential before we step into Christmas.
And, it is essential that we help cultivate a heart of thanksgiving in our children and the children we teach.
As believers, Thanksgiving is an essential component for our walk. We are to receive everything with thanksgiving, pray with thanksgiving, and to be thankful always.
And, becasue of the gift of Jesus, we truly have everything we need and the best thing to be thankful for.
2 Corinthians 9:15 (NET)
"Thanks be to God for his indescribable gift!"
Psalm 100 (NET)
"Shout out praises to the Lord, all the earth!
Worship the Lord with joy!
Enter his presence with joyful singing!
Acknowledge that the Lord is God!
He made us and we belong to him;
we are his people, the sheep of his pasture.
Enter his gates with thanksgiving,
and his courts with praise!
Give him thanks!
Praise his name!
For the Lord is good.
His loyal love endures,
and he is faithful through all generations."
How do you stay thankful in this busy time of year?