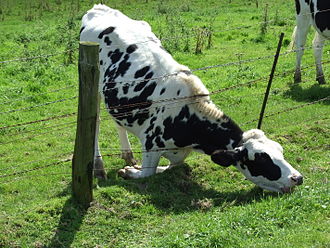 "It was the best of times. It was the worst of times." This quote from Dickens' best describes my memories of summer days as a child. I could hardly wait for summer vacation. No school! No homework! The whole day to play. It was truly the best of times. No sooner was school out than the days became too hot to do much of anything. Friends went away on vacation or away to camp. I quickly became bored with no where to go and nothing fun to do. It was also the worst of times.
Sitting in a class room on a warm May day looking out the window as the branches swayed in the breeze and the butterflies danced among the blossoms always filled my heart with longing for summer vacation to begin. Lying in the grass under the shade of the tree out back trying to survive the hot humid August heat of an Oklahoma summer my longing quickly turned toward cooler September days and hanging out with friends at school. The grass is always greener on the other side of the fence.
Attitudes of gratitude are not easily cultivated when our focus is on what we don't have. Truly thankful hearts must first grasp the reality of the gifts they have been given. Thoughts of "only if…" or "Why do I have to…" or "Why can't I…" will never lead us into a place of thanksgiving. These thoughts trap us in the pit of insatiable desire. The things we don't have, the things we can't do, the things we aren't yet, are always just outside of our reach.
I remember the first time someone told me that tomorrow never comes. I didn't understand what they meant because of course it did. Then they told me that today becomes yesterday, tomorrow becomes today and still tomorrow is in front of me. In the same way, if we focus on what we want to have, to do, to become, when we get it, something new takes its place. Our desire for more never ends because there is always something that we don't have. For our hearts to be satisfied, we have to quit looking at what we don't have and focus on what we do have.
Of course, even in this there are two ways to focus. If we see what we have as inadequate, we will be unsatisfied and unthankful. It is only when we see what we have as exactly what it is that we need that we become truly thankful and satisfied. Perhaps this is one of the lessons, King David was trying to teach us in Psalm 23.
"The Lord is my Shepherd. I shall not want." What a powerful statement. First, He states Who it is that is taking care of meeting my needs. It is the Lord, the Creator, the One who knows me and has placed His love on me, The Great Promise Keeper Himself. He is my Shepherd. His job by choice is to herd me in a right direction, meet my every need, and see that I lack no good thing. He will protect me from evil and see that I get the right nourishment, care, and rest to be able to enjoy life.
"I shall not want," has at least two significant truths. First, I shall not lack for what I need. I will never be in want of what I need because He will never run out of resources, and He will neither slumber nor sleep in His care for me. The second is that I will make up my mind right now to trust in what He gives. I will not want for those things that He has not deemed best to give to me. The second is impossible if I don' truly believe the first. How important it is as parents and teachers to not only grasp this truth for ourselves but teach it to our children. Trust in the Lord with all your heart, lean not into your own understanding. In all your ways acknowledge Him and He shall direct your paths." Proverbs 3:5-6
Thankfulness and satisfaction begin with knowing who it is that is supplying what we need When we truly trust in His good provisions we will find that we do not want. The reverse is also true. If we want, then we aren't really trusting, are we?