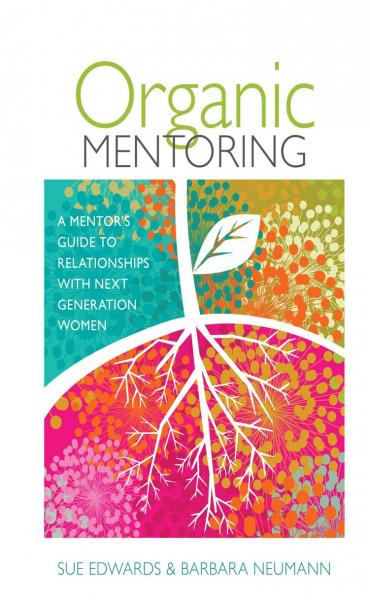 Let God be your mentoring match-maker
One of the most frequently asked questions I get from women concerns mentoring. Young women crave a more experienced woman to walk with them through life and help them grow up as all-in Christ followers. But when older women set up mentoring "programs" that artificially match women, young women often describe these programs as "scary". What might work better than a tightly orchestrated mentoring "program"? Instead of leaders trying to micro-manage other people's mentoring relationships, why don't we all try to create a mentoring culture where women connect naturally. Why don't we all learn the ins and outs of mentoring today. What worked in 1990 won't work in 2015. In response to our prayers, God is more than able to guide us into healthy robust mentoring partnerships. Here's what God just did in my life.
Several weeks a lovely young woman named Rebecca Carrell contacted me and asked if we could meet face to face. She's the co-host of KCBI's Morning Show with Jeff and Rebecca. Like most radio stations, KCBI has a room full of free books sent by authors and publishers as interview-teasers. Rebecca was looking through stacks of books, when one of mine caught her interest. She liked what she read and decided to contact me. I looked forward to our time together. When we met in my office we enjoyed a delightful introductory visit. We learned we had tons in common. I was able to help her navigate some concerns and she offered some helpful advice on a project I was working on.
As she arose to leave, she confided that over the last year she's been praying for someone to walk with her, someone a few steps ahead, someone who might serve as a sounding board as she navigates a busy professional and home life. She asked if I'd be willing to meet again. Of course, I said "yes". Who would turn down such an invitation? We are both busy but I've found that God finds ways for me to meet with women like Rebecca when the Spirit affirms it's meant to be. And God multiplies my time when I make these relationships a priority because building into the lives of younger women is the calling of all Christian women, according to Titus 2:3-5. And besides, I want to.
As she left my office, I marveled at the way God works. We pray and He often uses the strangest circumstances to ensure that our paths cross–like a book written six years ago that laid in the bottom of that stack all that time waiting to be discovered and do God's bidding. God wants us to minister to one another as much or more than we do and He's entirely capable of playing celestial match-maker. He's so much better at it than we are because He know each of us intimately. Why not create a mentoring culture, learn healthy mentoring methods, and pray. God will do the rest.
I don't know exactly what my relationship with Rebecca will look like. I'm trusting God to work that out. I suspect we will meet when she has particular situations that she's attempting to work through. I won't tell her what to do, but I can share how God has worked in my life and biblical parameters that might be helpful. Ultimately the decisions will be hers. We might meet often for a season, sporadically at other times, and maybe even skip a few years if that's what fits her needs. But I'll always be here if she needs me. And I'll probably check in from time to time with a text or a note to let her know I'm here. I enjoy this kind of partnership with a number of women where there's that natural "click". How it enriches my life!
As I consider the gift of Rebecca in my life now, I praise God for the sovereign way He works on our behalf. This latest gift illustrates the beauty of organic connections. I'm grateful for the women that walk ahead of me and have helped me walk close to Jesus all these years. I'm grateful for the women who come behind that I can encourage, like Rebecca and others. These natural friendships are God's design. They used to flow out of simpler lifestyles and family units that lived near each other all their lives. Now, in our complicated world, they don't come as easy. But God is able to orchestrate them if we ask, learn, and follow through when we find someone we click with. So if you long for a mentor or to pour your life into others, ask, learn, and be alert. That next connection might be God's choice to enrich your life and theirs. Try organic mentoring. You'll like it.