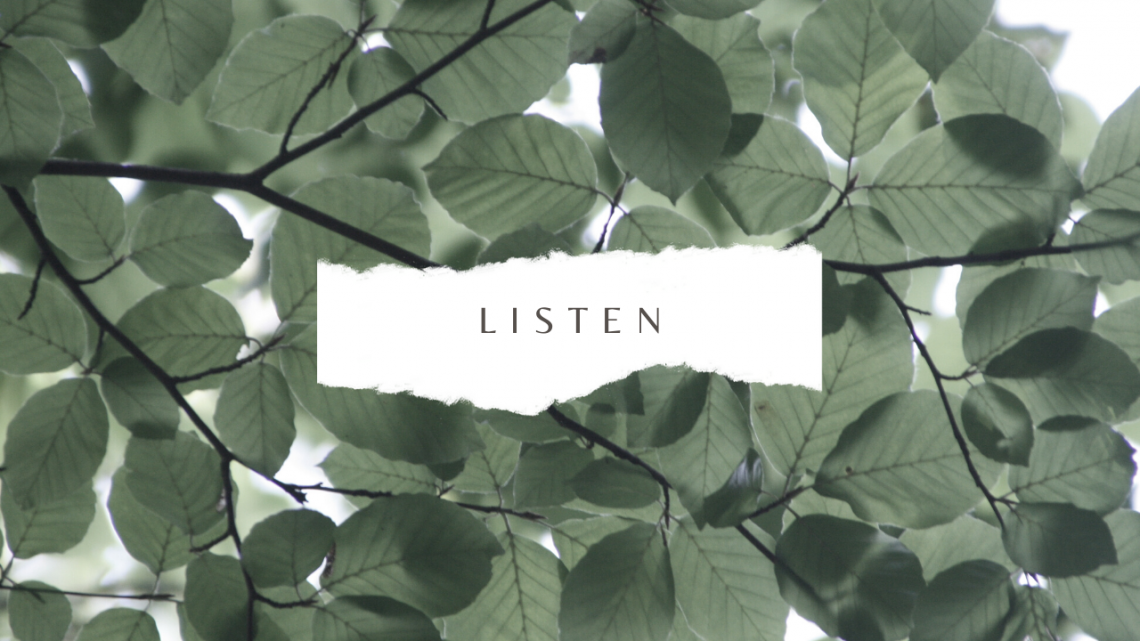 Listening to My Black Brother: an interview
Ecclesiastes says there's a time to speak and a time to be silent. Today I'm going to be silent, but I invite you to listen to one of my spiritual godfathers, a Black man living in north Dallas. His name is Dwayne.
What happens within you when you see this ongoing brutality against people of color?
There's a flood of emotions: anger, terror, sadness. I wonder how this could happen. Why is there so much hate and disrespect for Black people and people of color? I wonder why and how long my people have to suffer.
It's like all the history triggers me. This has been going on for so long: injustice, prejudice, oppression, lynching, slavery. And, it feels like it will never end. It seems like we've made no progress in race relations. And, I do realize that we have, but with this ongoing brutality, injustice and very slow justice, I get enraged to the point of irrationality. I want to act in an irrational manner. I want to reject the message I repeatedly hear: "People of color, you don't belong in white America and you'd better adhere to every letter of the law or it could cost your life."
My memory races back to the others murdered by the hand of those called to protect and serve. I really don't want to; my heart is breaking, but I feel compelled to remember. So, I bring up the videos and headlines about Eric Graner, Terrence Crutcher, Philando Castile, Jordan Edwards, Breonna Taylor, Atatiana Jefferson, Botham Jean. And, these are just the ones that got some light shed on them. There are too many more.
What grieves you the most about the incidents involving police?
The loss of life, especially the young lives. Also, the slow-motion action in response grieves me. Bodycam footage isn't available for days. Arrests aren't made. Charges aren't filed. Beyond the lack of accountability, there is a lack of remorse. To my knowledge only one, Amber Guyger, showed any remorse.
So, have you joined the protests?
No. And, that may seem strange since I am so appalled by the whole state of things. But, the fact that we saw a man brutally murdered intensifies everything. Emotions are unchecked. Things are volatile. Frustration, hate, and anger fuel these riots. That grieves me because it thwarts the purpose of improving relationships and, ultimately, repeats the stereotypical pattern we've seen for years. Injustice in response to the original injustice does not bring justice.
What do you see as the deeper issue?
This is a spiritual battle—like you would not believe—and one has to really examine it closely. I'm a follower of Christ. I've encountered evil before; I can recognize it. And, when I watched the George Floyd video, I saw evil squeeze the remaining life out of him. When I look into that cop's eyes as he calmly and callously murdered a man, it takes my breath away.
There's also a war within me. I get overwhelmed by my emotions and have to listen for God. To draw near to him and let Him speak. To search the Scriptures. Honestly, this isn't always the first thing I do. Sometimes I act out of my flesh, meaning let the emotions rule. I get angry and stay mad and my focus then becomes racist, which is exactly what Satan wants. So, I bring all my emotions, my racism, anger, pain, and hurt into my fellowship with Jesus. Through prayer I seek his grace and mercy to help in this time of trouble. I pray for justice and equality, love and peace. I seek first the kingdom of God and His righteousness, then I don't have to worry with tomorrow.
I think Dr. Tony Evans said it best: we must realize that this is not a skin issue, but rather a sin issue with good and bad on both sides. If we ignore this, we'll end up with no justice and no peace. Yes, focus on the truth that Black Lives Matter, but not to the exclusion that all life matters. A white business woman was murdered on the same day as George Floyd. A sixteen-year-old Black boy wanted her car and took her life to get it. Her life mattered. It's wrong to think that her whiteness eliminates inequality or injustice in the incident.
Majority culture needs to understand the reality of the oppression, crime, violence and impoverishment of our communities. The inequalities, whether economic, social, or racial, are real. The struggle with inequality is intense. And, every act of excessive force by the police gives the struggling ones an opportunity to unleash some of that intensity, even by blaming the police, politicians, or perfect strangers.
Would you lift your voice now to challenge us in the midst of this situation?
Above all look unto Jesus. There are so many lessons to learn at the cross of Christ. Actually, it was at the cross that I was able to reconcile this most recent evil [the murder of George Floyd]. I found myself recalling the brutal and horrifying death Jesus willingly endured so that all of us could be made right with God. I found comfort. I found the great love of the God and Father of our Lord Jesus Christ.
Dr. Martin Luther King Jr: I refuse to accept the view that mankind is so tragically bound to the starless midnight of racism and war that the bright daybreak of peace and brotherhood can never become a reality … I believe that unarmed truth and unconditional love will have the final word.
What can we do?
Educate ourselves. Explore content written, produced, published by people of color.  
Give of our time or treasure in serving others. Consider partnering with the ministry Dwayne leads called The Willing Witness.
Invite a family of color to share a meal. And get to know and love them.
Refuse to participate on panels, committees, worship teams that are homogeneous, recognizing that the absence of ethnic diversity is the absence of Christ in a black or brown body.