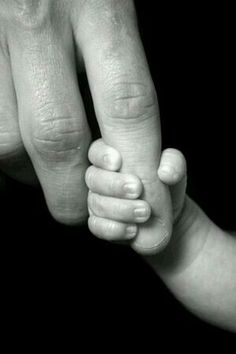 Living Life in Light of the Lies, What's a Parent to Do with this Election?
When my niece was about three years old, my sister and I took her and her older sister and my daughter and their grandma on a shopping trip to a discount jewelry/purse store. This place is like Fort Knox with security. You're watched on monitors, the door has an alarm as do all the purses and some of the jewelry items. There is even an armed guard at the door. The sales force follows you like you are already a convicted felon, but, they have great jewelry at great prices so we continue to shop there.
Being the curious person I am, I have often wondered what would happen if the alarms at the door went off? Would the security guard spring into action and Taser the shoplifter? Who knows, because I have never been there when anyone tried to shoplift. Until, we took my three year old niece. She had hands like Velcro. That kid would be in her stroller and you would look away for a nanosecond and she would have ten items in her stroller. My sister had already tried to explain to her that she had to pay for things she wanted. She told her she couldn't just take things in the store without paying. But being so young, it was hard to get her to understand.
So this one day, on our girl's day out, I had the little munchkin by the hand, and I was looking at some earrings. I glanced down at her and she had three headbands on her head and several bracelets on her wrist. I told her she could choose one but she had to put the rest back. And I reinforced what my sister had told her, I said, "Honey, we all get to buy one thing for ourselves. So you need to pick the one thing you want. Which do you like best so we can put the rest back?" She looked at me and thought and handed me the headbands and the bracelets. Then she shook her pants leg and I kid you not, jewelry slid out of her pants!
I was mortified because I thought, "Oh great!" They are going to think I am using her to steal! I took the jewelry and put it away and we told her how proud of her we were for giving it back.
We can laugh about it now, because she is the most honest kid you will ever meet and she is totally embarrassed that she did that when she was little. But from the time she was little, she was taught what is right and what is wrong. She had her mother and father pouring into her. Her grandparents, cousins, aunts and uncles reinforced the house "rules" and what was biblically sound.
This morning that memory popped in my head when I was getting ready for work and listening to the news. It was a deluge of "He said, she said. He lied about this. She lied about that. He did this and she did that," in regards to the political arena.
I remember having such reverence for our President as a child. My youngest did as well. He even wrote President Bush a letter at age four, and was beyond ecstatic when he received a letter back from the White House.
This year is his first time to vote. I am dismayed and ashamed that this election has been riddled with a constant flow of filth, lies and mudslinging. And yet, these two candidates are who we have chosen as candidates for the highest office in our nation.
How? When scandal and lies surround each it made me wonder, what are we teaching our children?
Lies erode trust. Lies destroy and tear apart. The more lies we tell, the easier it is to do so and the harder it is to keep track of the truth. How do we instill in our children the necessity and honor in telling the truth when we as a nation are at an epidemic level of dirty cover-ups, scandals and lies?
I have no idea!
But God does. We are told in God's word that lies originate from Satan. He is called the father of lies. John 8:44New International Version (NIV) says,
44 You belong to your father, the devil, and you want to carry out your father's desires. He was a murderer from the beginning, not holding to the truth, for there is no truth in him. When he lies, he speaks his native language, for he is a liar and the father of lies.
Lies are from the pit of hell. They are from the father of lies, Satan, himself. When we lie, we are aligning ourselves with what is not of God.
The Bible is clear about lying. It says in Colossians 3:9(NIV),
9 Do not lie to each other, since you have taken off your old self with its practices.
Again in Proverbs 12:22 (NIV) we are told,
22 The Lord detests lying lips,
but he delights in people who are trustworthy.
God detests lying. But He delights in those who are trustworthy.
In 1 Timothy 4:2New International Version (NIV), the Bible says,
2 Such teachings come through hypocritical liars, whose consciences have been seared as with a hot iron.
Liar's consciences have been seared as with a hot iron. That verse made me think of starching a shirt and using the iron to press in the crease. Likewise, the more someone lies, the more seared into place are their consciences — and the bigger the crease between them and Christ.
So what do we do?
1. Teach our children from the time they are very young what is right and wrong.
2 Timothy 3:15 (NIV)says,
… and how from infancy you have known the Holy Scriptures, which are able to make you wise for salvation through faith in Christ Jesus.
2.

Teach our children the value of honesty and truth and the value of forgiveness.
Lamentations 3:22-23 (NIV) says,
22 Because of the Lord's great love we are not consumed,
for his compassions never fail.
23 They are new every morning;
great is your faithfulness.
3. Reward good behavior and discipline bad behavior.
Proverbs 3:12(NIV)says,
12 because the Lord disciplines those he loves,
as a father the son he delights in.a]
4. Stay in God's word and teach it to our children.
Proverbs 22:6(NIV) says,
Start children off on the way they should go,
and even when they are old they will not turn from it.
5. Pray for wisdom.
1 Thessalonians 5:16-18 (NIV)
16 Rejoice always, 17 pray continually, 18 give thanks in all circumstances; for this is God's will for you in Christ Jesus.