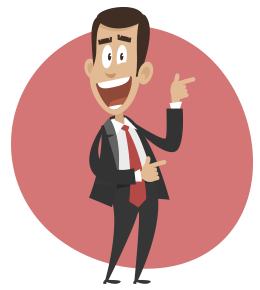 Before I got into ministry, I spent many years as a salesperson. I learned so much about life while I was in sales and I find myself constantly finding similarities between sales and ministry. I thought for fun I would share some of those with you today:
#1) You win some – you lose some!
You are going to have days where you nothing goes right, people mistreat you, your lesson falls short, you make a change and you feel as if your volunteer staff, the kids and the parents are all going to hang you from a tree. Those days happen and if we let the evil one get in our heads, that day will extend into another and so on. The best salespeople and the best ministers shake the dust off their feet and move on to the next day. See Matthew 10:14. Run with the runners and don't let the naysayers trample you with their criticism. It's not worth it.
#2) People don't care how much you know; they just want to know how much you care!
My life insurance salesman didn't become my life insurance salesman because he knew so much about insurance, no it's because I found out he really cared about me having it. You see, until I found out that he had lost his own spouse to cancer, I thought he was just trying to earn a commission check. After he told me his story, I knew from that point, that he really believed in what he was selling. He got real with me and I could feel his desire to keep me from experiencing what he experienced financially when he lost his wife. Until people see our vulnerability as a leader, they will never connect to you the way you want them to. Jesus was the ultimate example of vulnerability. People may have been impressed by what he knew but they were most impressed by how much he cared…it's the source and power of the gospel and it's still attracting people today.
#3) Your attitude is more important than your aptitude!
This is where it gets a little tricky in ministry since it's often believed that the more theology degrees you have, the better minister you must be. We all know that's not necessarily true since sometimes all that knowledge isn't what attracts people (see point #2 above). The truth is a great attitude is contagious and people are attracted to people who make them feel good. You cannot do that if your attitude is bad. Paul wrote in his letter to the Philippians that we should have the attitude of Christ (Phil 2:5) towards one another. You can get pretty deep with that scripture if you want but to simplify it, we need to have great humility and always have people's best interest in mind. Jesus wanted nothing more than to please his father and unite people with him…Afterall he died doing it.
We all learn from whatever profession we are in but those are just a few on mine that I wanted to share today. In short, forget the losses quickly, care more for what matters and have a great attitude about everything. The most successful salespeople in the world all have these things in common, so should we in ministry. Hope this helps you like it helped me.
Blessings,
Brian