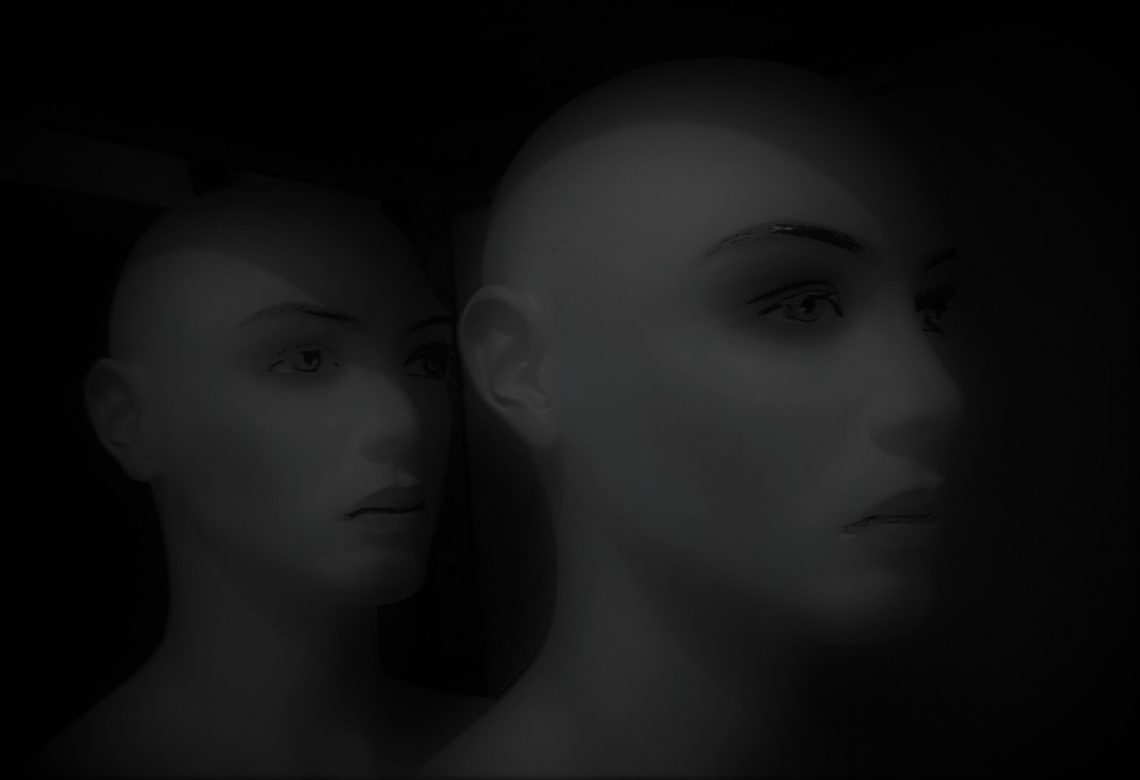 Should a Christian Attend a Homosexual Wedding?
"Do not participate in the unfruitful deeds of darkness, but rather expose them. For the things they do in secret are shameful even to mention" (Ephesians 5:11-12).
Not too long ago my wife was listening to New Life Live, a Christian radio and counseling program she has listened to for years. But she was shocked when she heard one of the hosts, Stephen Arterburn, say he would attend a homosexual marriage; though he admitted the other hosts might not agree with him on this decision. I was also stunned to hear about this, so I searched the web to find out what he and/or others were saying about this. I found that he had written a column about it, entitled, "Should a Christian With Traditional Values Attend a Same-Sex Wedding?"[1]
First, I agreed with the dilemma as he expressed it: "[S]ome Christians who would never dream of attending a same-sex marriage…. find themselves in [a] dilemma because of a dear niece, nephew, child of a friend or associate, or simply a friend. They want to show support, but it feels to them that their attending the ceremony would be putting a stamp of approval on gay marriage — and that makes them uncomfortable."[2]
Secondly, I believe Arterburn is sadly and dangerously mistaken in the conclusions he draws after asking himself "What would Jesus do?" in the column. His first example is the story of Jesus turning the water into wine. He writes, "This wedding must have been one amazing scene, because people drank so much they ran out of wine. And there was Jesus, obviously not worried that his presence or role as instant vintner green-lighted drunkenness."[3]
This is what is called "eisegesis" or "the process of interpreting a text or portion of text in such a way that it introduces one's own presuppositions, agendas, or biases into and onto the text."[4] Tell me, where in the biblical account do we read of people getting drunk at the wedding? He's assuming they were simply because they ran out of wine. But in Eastern cultures a wedding is often an affair which includes the whole village or town. One could just as easily assume that they ran out of wine because more people came than were expected. I've been to plenty of Christian weddings and never was at one where people were getting drunk. Shall we assume that a Jewish wedding would prove to have more drunks than the average Christian wedding? Yet he superimposes drunk people on the text and then uses what he has superimposed to drive his decision on another issue. It is just as easy to superimpose that Jesus changed the water into wine so the bridegroom would not be embarrassed in front of the guests. So Arterburn's first support fails.
He continued with his case: "Other times in Jesus' life also give us hints as to what he would do today. He did not avoid people who were not following his teachings, he connected with them. He talked to and supported a cohabitating woman at a well — an absolute scandal for a man of his heritage. He affirmed another woman's effort to wash and dry his feet with expensive oil and her very own hair. And an adulterous woman, about to be stoned, received his protection rather than his condemnation. He chose love and grace rather than appearing 'spiritually correct' to those locked and loaded with their rocks."[5]
Here we have a non-sequitur. His conclusion that Jesus would go to a homosexual wedding, does not follow from the premise presented—that Jesus did not avoid sinners and that he "spiritually connected" to them. Certainly, in order to be Christ-like, we should always be open to love and connect with all manner of sinners. I have a friend who is in prison for life because he murdered someone. We were friends before he did it… We are still friends today. But if he had invited me to help him plan out his detour into self-destruction, I would have had to rebuke him and walk away. We should love the people that God has allowed to cross our paths in life, but we should never support them in their sin. I note his use of the wording when he writes that Jesus "supported" the woman at the well. What does Arterburn mean by that? After a few moments of conversation one can already see that she had an interest in spiritual things and Jesus reeled her in through that. Yet no where in Scripture do we see that Jesus "supported" the sinful lifestyles of any of the women in the examples given. He talked to them, yes. He was happy to see their inquiries about God and the kingdom. Certainly he was overjoyed when he saw their repentance. But we do not see that he went to the brothels and said, "Bless you guys!"
I'm not trying to sound trite or disrespectful. I'm trying to argue a point.
Arterburn finishes by writing, "When I reflect on these examples and the complaints Jesus received for dining with tax-collectors, prostitutes, and drunkards, I have to extrapolate that Jesus would be all for attending a same-sex marriage ceremony. By attending, we are supporting real people who are of tremendous value to God. By attending, we are imitating Christ and allowing his love and grace to flow through us — rather than worrying what is right and proper in the sight of our religious buddies."[6]
I believe he has this completely wrong. When Jesus received and dined with prostitutes and drunkards, does it mean that they were prostituting and getting drunk in His presence? Or does it simply mean that is what those people were known for? These tax collectors and sinners were interested in being with Jesus and Jesus said, "The one who comes to me I will never send away" (John 6:37). They weren't interested in turning away. We know that the woman at the well did not turn away from Jesus but accepted Him, nor did the woman who washed Jesus' feet with her hair, nor did Matthew or Zacchaeus, both tax collectors. As for the woman brought to Jesus, the woman caught in adultery, in not condemning her in that moment Jesus also told her, "Go, and from now on do not sin any more" (John 8:11). We don't know what she did from that point on, but we know what Jesus commanded her, in love and compassion. So, in order to be like Jesus, would the author suggest that any Christians who attend a homosexual wedding should tell the couple, "I have not condemned you at this time. Now go, and from now on do not sin any more?" Doubtful.
And as for his last sentence: "By attending, we are imitating Christ and allowing his love and grace to flow through us – rather than worrying what is right and proper in the sight of our religious buddies."[7] He takes a huge leap here and, in my opinion, is in danger of bearing false witness, against Christ! (Why am I here reminded of the words of God in Jeremiah: "I did not send those prophets. Yet they were in a hurry to give their message.  I did not tell them anything. Yet they prophesied anyway" – Jeremiah 23:21.) And his wording that we should not be worrying about doing "what is right and proper in the sight of our religious buddies" is off base. I don't know of any Christians who say they would not attend a homosexual wedding because of Christian peer pressure, but rather it should be about honoring God, first and foremost, and loving others a close second. We are also told to love God through Christ first and foremost, even to the point of dividing and separating from family, friends, etc. This is the long history of Christ and Christians gone before us.
Think of Christ's words: "Do you think I came to bring peace on earth? No, I tell you, but division.From now on there will be five in one family divided against each other, three against two and two against three.They will be divided, father against son and son against father, mother against daughter and daughter against mother, mother-in-law against daughter-in-law and daughter-in-law against mother-in-law" (Luke 12:51-53).
What does this mean? Why would a family divide? Because someone decided that to follow Christ and honoring Him was more important than loving or "supporting" their own blood and family.
Elsewhere we read Jesus' words saying, "If anyone comes to me and does not hate his father and mother, his wife and children, his brothers and sisters–yes, even his own life–he cannot be my disciple.And anyone who does not carry his cross and follow me cannot be my disciple" (Luke 14:26).
Although Matthew softens the wording a bit (Matthew 10:34-38), the wording is still difficult; there will come times when we have to decide whether we choose ties to God or whether we choose ties to people we love here on earth. So what do we do if those we love defame or hurt Christ with their lives or actions?
You see, the problem appeared even in the title of Arterburn's column, "Should Christians with traditional values attend a same-sex wedding?" No, the question should be, "Should Christians (followers of Christ) who desire to be holy (set apart) and righteous (obedient to God) attend a same-sex wedding?" We're not talking about traditions here, or traditional values. Traditions are things that arise over time and are manmade constructs, but God is eternal and His truths are eternal. So we are not discussing traditional values, but what is right and wrong. Can I borrow the Apostle James' wording when he writes, "Do you not know that friendship with the world means hostility toward God?" (James 4:4).
Homosexual marriage does not come from God, but it comes from the world. God has warned, "Woe to those who call evil good and good evil, who put darkness for light and light for darkness, who put bitter for sweet and sweet for bitter. Woe to those who are wise in their own eyes and clever in their own sight" (Isaiah 5:20-21, NIV 1984). God does not sanction something that makes a mockery of His creative purposes (Genesis 1:27, Matthew 19:4-5), nor does He sanction something that makes a mockery of His redemption of a people for Himself (Ephesians 5:31-32), nor does He sanction something that pledges a commitment to sin and rebellion against Himself (Psalm 50:16-21, Jeremiah 8:6, Romans 1:24-28, etc.).
I believe Arterburn's entire argument has collapsed at this point.
"But, dear friends, remember what the apostles of our Lord Jesus Christ foretold. They said to you, 'In the last times there will be scoffers who will follow their own ungodly desires.' These are the men who divide you, who follow mere natural instincts and do not have the Spirit. But you, dear friends, build yourselves up in your most holy faith and pray in the Holy Spirit. Keep yourselves in God's love as you wait for the mercy of our Lord Jesus Christ to bring you to eternal life. Be merciful to those who doubt; snatch others from the fire and save them; to others show mercy, mixed with fear—hating even the clothing stained by corrupted flesh" (Jude 17-23).
Now allow me, by the grace of God, to build a much stronger case:
Certainly I understand the love that a Christian may have for their homosexual friends or relatives. And, yes, we are called to love, as Christ loved. And I agree with what a similar column at Gotquestions.org says: "[I]f you are the kind of friend that a gay couple would invite to their wedding, then you are probably doing something right."[8]  But does attending the friends' homosexual wedding demonstrate Christ-like love or does it demonstrate the exact opposite?
I know that there are those who are concerned that NOT attending their friend or relative's homosexual wedding may be tantamount to putting an end to, or slamming the door shut on the relationship they currently have with them. And since, in many of these cases, the relationship the Christian has with the homosexual seems, in the Christian person's thinking, to be the best opportunity for God to shine the light of the Gospel into the homosexual person's life, many Christians balk at potentially losing that relationship. But this assumes three things that are not true: 1. It assumes that taking a stand and not attending the ceremony will end the relationship period, forever. This may or may not be true. 2. It assumes that God has no other methods and no other people with whom He can reach those people with the Gospel. This is certainly not true. Lastly (and this is not original with me), sometimes it is not entirely the fear of losing the opportunity to be a light in that person's life, but it is more so the fear of potentially losing that dear person from our own life.
Yes, the Bible tells us to "Make every effort to live in peace with all men and to be holy" (Hebrews 12:14). It also tells us to "Be careful to do what is right in the eyes of everybody. If it is possible, as far as it depends on you, live at peace with everyone" (Romans 12:17-18, NIV 1984). Note the words "be holy" (set apart) in the first verse again. Now note the words "as far as it depends on you" in that second passage. Both passages hint at doing what is right, but if others decide they do not want to live at peace with us, what can we do, especially when they are offended by our attempts to live holy and do what is right? So if the Christian still loves the homosexual friend or relative, and they are not harsh or abusive, and they leave the door open for relationship, then what more can be expected? If the door is slammed closed by the other person, that is not the fault of the believer, it is the choice of the other person. Here is where the rubber meets the road and where the words of Christ in Luke 14:26 and Luke 12:51-53 come to bear. Why would we not believe that sometimes doing right and following Christ would require us to separate from, in some way, or even lose relationship with, those we love?
In the epistle of 1 John, a short book that uses the word love about 45 times, a book that constant tells us to love our brothers (though it primarily means, first and foremost, that we are to love our Christian brothers and sisters), we read, "Therefore do not be surprised, brothers and sisters,  if the world hates you" (1 John 3:13). Why would the world hate us if we are doing nothing but loving God and loving others? Because love is obviously more than just keeping peace and making others feel warm and fuzzy about us. Love is true compassion and concern for others that is moved to do right for them, even if doing right for them might not feel so good at the moment, for them or for us. True love is yelling "Stop!" when someone is going down the road to death and destruction, heading away from Jesus Christ. And doing so will often make others angry at us or inspire them to lash out at us. But please remember the words of Peter, that "if you suffer as a Christian, do not be ashamed, but glorify God that you bear such a name. For it is time for judgment to begin, starting with the house of God. And if it starts with us, what will be the fate of those who are disobedient to the gospel of God?" (1 Peter 4:16-17).
Now as to the argument that attending such a "wedding" would be a demonstration of Christ-like love, let me ask what such a ceremony is or does. (By the way, the first two definitions for the word "ceremony" at Dictonary.com use the words, "solemn and important" as well as "religious or sacred.") So here we have a ceremony which they are calling "marriage." Are they calling it "holy matrimony"? Is it truly "holy", set apart, for God? It cannot be when it violates God's design and command. Is this ceremony something that will draw them closer and closer, to God? No, since it is a pledge to continue in sin against God, to violate His commands, to solidify a trajectory away from God and continue in that course "until death do us part", sworn by an oath in the presence of witnesses (and, we can assume, God). In essence it is a ceremony and an oath promising to give themselves over to sin, permanently; it is the very opposite of repentance (which is, I hope, what we Christians desire for them). They are binding themselves to sin and separation from God. It is a Romans 1 given over and they are doing it volitionally. I am reminded of the verse of Scripture which asks, "Are they ashamed of their conduct? No! They do not even know how to blush!" (Jeremiah 8:12).  So homosexual "marriage" is not the essence of something beautiful and good, but instead it is the essence and picture of God's wrath. If this is a definition of God's wrath, then how can a Christian believe that supporting it is showing Christ-like love?
Yet some say, "The ceremony is a celebration of love, and love is always a beautiful thing." This is incorrect again. 1 Corinthians 13 love, of course, is a beautiful thing. But note that in this biblical definition of love we read that love "does not rejoice in unrighteousness [evil, wrongdoing], but rejoices with the truth" (1 Corinthians 13:6). A homosexual wedding ceremony is actually a denial of the truth, a seeming denial that men and women are made with different and complementary physical parts, a denial of the truth that men and women were created for each other, not only physically, but also in order to reflect the image of God. It certainly denies the truth that God has called homosexuality a sin and it is a violation of his commandments and holiness. And, to turn the 1 Corinthians 13:6 back upon the Christian who thinks it would be loving to attend a homosexual wedding ceremony, we can understand that attending such a ceremony would not be a demonstration of love because it is not rejoicing in truth, but instead is partaking in a  celebration of unrighteousness. It is the very opposite of the definition of love.
Our former pastor, preaching on the verse which says, "Love must be sincere; hating what is evil and clinging to what is good" (Romans 12:9), explained that there are not three separate statements in this verse, but one; a proper reading tells us that sincere love hates what is evil and clings to what is good. Therefore, "If I say that I love you and I see you going down a path of destruction and I do nothing about it, I do not love you," he said. "If I say that I love you but I am not willing to step in and say, 'This isn't okay.' 'This is wrong. You're hurting yourself. You're hurting other people. This is bad. This is inappropriate.' If I am not willing to do that, it's not love. In fact, quite honestly, it's just the opposite of love. If I am willing to say, 'Oh, it's okay. It's not that big of a deal. We're all supposed to accept each other, right? You do your thing. I'll do my thing.' Can I tell you something, I don't love you at all. Quite the contrary. I'm treating you like an enemy. It may sound nice, but in reality I'm saying, 'I don't give a rip about you. I [only] give a rip about me and how you perceive me….' If I see you walking down a path of destruction and do nothing about it, I'm not hating what is evil; I'm actually allowing you to continue in it."[9]
Allow me the use of some parallels in order to ask if a Christian should support such things: Say this same friend was not homosexual, but was heterosexual, and very much so. Say he or she became a porn actor/actress and then asked you to come to the premiere of the first movie. Would you go, so as to not hurt them and damage the friendship? Is this example too extreme? My one friend thought the example was not fair because it would be asking us to view their sin and, in that way, participate in their actions. Then allow me this example: What if I, married man that I am, asked you to give me a ride to my girlfriend's house. You might ask me what I meant when I used the term "girlfriend." What if I told you it meant just that, my sweetheart, the girl I'm dating, the girl I've fallen in love with. "But this isn't right," you would say. "You can't have a girlfriend; you have a wife at home." None of that matters to me. Love is love. I would still like a ride to her house. Would you give me the ride? If I wanted to borrow money to take her to a motel room, would you lend me the money? Would there be any way you would celebrate my "love" for this other girl and "support" me in it? The response might now be, "But you profess to be a Christian and therefore profess to believe what the Bible has to say about loving your wife, committing adultery, etc. Yet we can't hold unbelievers to the same standard or belief. They are not professing to follow God or do what is right." By that logic, you would then, of course, drive me to my girlfriend's house if I was an unbeliever who had a wife. By this same logic you would drive your unbelieving female friend and drop her off at the strip club at which she works. Would you give money to a friend who wanted to buy himself some heroin? Would you buy a rope for, or celebrate the rope purchase with, a person who told you they were going to hang his or herself? I'm sorry for the "reductio ad absurdum" but I'm trying to underscore the point as strongly as I can.
I note again Arterburn's use of the word "supporting" when he writes, "By attending, we are supporting real people who are of tremendous value to God." Yes, I agree, sinners are of tremendous value to God, so much so that He sent His Son to die for sinners. And, yes, I agree that attending such a ceremony would indeed be "supporting" them. Unfortunately it would be supporting the homosexual in his or her sin and unrepentant state. My friend Howard would call it "co-signing." Consider the final verse of Romans 1. After his long treatise on mankind's turning away from God in rebellion, followed by a long list of sins, Paul then writes, "Although they [those who turn away from God] fully know God's righteous decree that those who practice such things deserve to die, they not only do them but also approve of those who practice them" (Romans 1:32). Christian, guard your own self and do not even give the appearance of approving homosexuality or such a ceremony. You do not want to find yourself in Romans 1:32, approving those who practice sin. Better it would be to heed the words, "Stay away from every form of evil" (1 Thessalonians 5:22).
So I must ask: How can a Christian possibly attend a homosexual "wedding"? Certainly the Christian is not going to "support" the homosexual marriage, because a Christian cannot be in support of it. Certainly a Christian cannot say they are "celebrating" with their friend, as it would be being a willing party to their death so to speak (using the words of Proverbs 19:18 out of context, though remaining true to Romans 1). Certainly a Christian cannot say they are going simply to "witness" it, as it would be nothing more than witnessing two people binding themselves over to God's wrath, and then, perhaps one day, this Christian being called to the witness stand on the Day of Judgment only to testify against the friend or relative they loved so dearly. How can you attend such a wedding? What will you say to them on that day? I'm so happy for you two? Congratulations? God bless you? Is this what Christ said to the woman caught in adultery? It simply doesn't make sense.
"The true friend of the homosexual is not the church [or friend, might I add] that affirms his lifestyle, but it is the one that condemns it," writes Bailey Smith, in a recent issue of Decision magazine. "To accept their lifestyle is to betray them. To tell them the truth is to save them."[10] As Charles Chandler writes, "We can't sanction what God is against."[11] It is my belief that attendance, like acceptance of the sin does nothing but "invalidate the need for repentance".[12]
"[We] are supposed to love sinners. In order to love sinners we must take their sin seriously, as God does. If we do not, we rob sinners, including ourselves, of the dignity God bestows on us as his image bearers…. To allow sinners to sinfully respond to their sin and not be confronted by it is unloving toward God and unhelpful for them."[13] If some think that the only way we can love homosexuals is by accepting their lifestyle choices or even attending their homosexual wedding ceremonies, then what they are really asking is that we love homosexuals less, not more.[14] Overlooking sin or winking at sin, is not loving. Besides this, a "missional life does not condone or partake in the sinful worldly aspects of a culture."[15]
We are called to rescue those being led away to death and slaughter (James 5:20, Proverbs 24:11), not be a willing party to it. As Jude wrote, "snatch others from the fire and save them; to others show mercy, mixed with fear—hating even the clothing stained by corrupted flesh" (Jude 23). Mercy, for the sinner, mixed with fear. Fear of and respect for God and His holiness, but also fear and respect for keeping ourselves clean and pure and holy, "hating even the clothing stained by corrupted flesh."[16] The call to be separate from the unbeliever would well apply here also:
"[F]or what partnership is there between righteousness and lawlessness, or what fellowship does light have with darkness? And what agreement does Christ have with Beliar? Or what does a believer share in common with an unbeliever? And what mutual agreement does the templeof God have with idols? For we are the temple of the living God, just as God said, 'I will live in them and will walk among them, and I will be their God, and they will be my people.' Therefore 'come out from their midst, and be separate,' says the Lord, 'and touch no unclean thing'""(2 Corinthians 6:14-18).
_______________________
To read my follow up column, click on these links:
"Christian" Homosexuality Advocates?
"Christian" Homosexuality Advocates, part 2
---
---