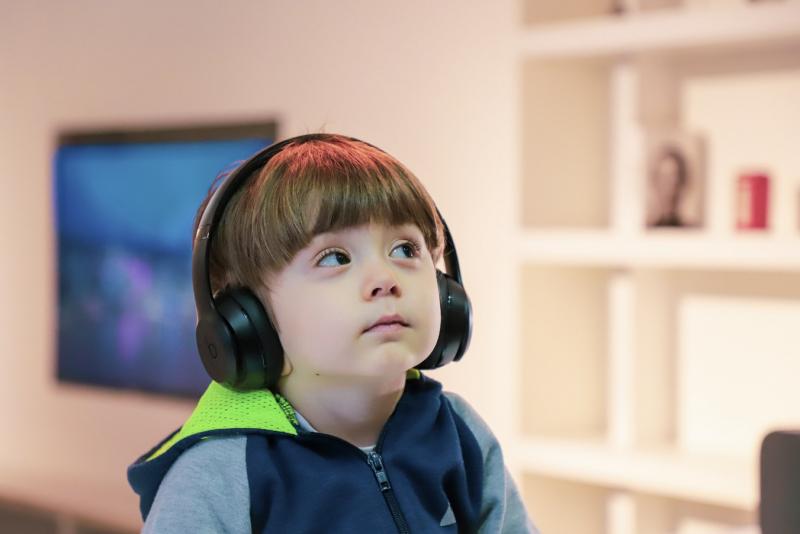 Teaching our Children to Listen to God
Do you ever race ahead to do something without thinking things through first? Maybe you say something without thinking or even text it? Or perhaps you don't read the instructions well before you plow ahead with the assignment. I tend to do that. In my excitement, I often jump into something without thinking or reading the instructions fully.
The problem with that is I miss all the details. I might even go out of the parameters and that leads to mistakes or unnecessary work and confusion. Why is it so hard to slow down? And have you ever found that this type of behavior spills over into your quiet time with the Lord?
I can always find time to tell God what I need or want. However, I don't spend that same amount of time listening to Him or meditating on His Word and what He wants me to know.
Other things will creep into my prayer time. I'll digress into what I need to do that day or problems I am facing and suddenly I am off on my own train of thought again.
So how can we truly hear God and listen to Him? How can we teach our children this important part of relationship with their heavenly father?
First, we should be in God's Word each day. God gave us His Word so that we would have access to Him and how He wants us to live. When we follow His guidelines, we save ourselves so much heartache.
Second, we need to be in prayer, asking the Holy Spirit to help us be attentive to what He is teaching us. We can meditate on a certain Scripture or Scriptures throughout the day even committing it to memory.
Third, our hearts need to be open to listening to the Word and obeying it. When we have a humble spirit, truly seeking God's desires for our lives, He does make Himself known. He can speak to us through the Word, the wisdom of a friend or pastor or even a song on the radio. He is not limited in His love or how He is able to communicate with us. We just have to be quiet and still long enough to listen.
So how do we relate these principles to our children?
Read the Bible with them and ask them what they think the passage of Scripture is saying. Through discussion we can help them understand God's principles.
Pray with and for our children. As we teach our children to pray we are helping them learn to listen to and trust God to answer.
Pray Scripture with them and for our children. Insert their names into Scripture. For example, "I praise you [God] because "Josh" is fearfully and wonderfully made; your works are wonderful, I know that full well." Psalm 139:14 or "Do not be anxious for anything, "Brittany," but in every situation, by prayer and petition, with thanksgiving, present your requests to God." Philippians 4:16
Be grateful and teach thankfulness. As we focus on our blessings, we become more aware of God's graciousness to us.
Last of all, for our children to see God's love, we need to love our children well. We need to be kind and compassionate, slow to anger, and abounding in grace.