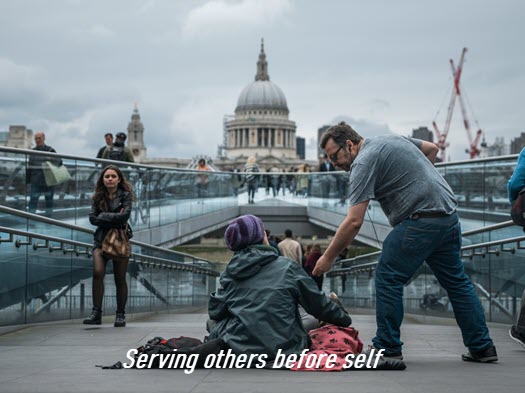 Thanksgiving…Serving Others
Our nation is reeling with higher prices, longer lines, and delayed products arriving at our doorstep. We have become accustomed to instant gratification only to find that old demon of frustration creeping into our lives, and Black Friday adds to that frustration. We have allowed the retail industry to follow Thanksgiving by a day that promotes greed, selfishness, unkindness, and dissatisfaction.  Could the enemy be any less pleased?   
What are we teaching our children about life and godliness when we rise early to spend much? Do we teach our children to say please and thank you only to show by our actions that we are greedy and demanding? If the answers to these questions leave us feeling convicted and uncomfortable, perhaps it is a time for a change! Use Black Friday to model for children the real reason to be thankful. Perhaps this is a time to serve others rather than self. Find places that need a helping hand. Children love to serve! Use this opportunity to show them the true meaning of this time of year, and don't let it stop to one day but encourage that this day and beyond.
Being thankful is a command for Christians. Our job is to model and teach how to give thanks in everything. 1 Thessalonians 5:12-22 is an admonition to a godly lifestyle. In the very center of it are these words: "in everything give thanks. For this is God's will for you in Christ Jesus."
Stop and give thanks and perhaps choose to do your shopping at another time. Spend the day after Thanksgiving to share family traditions, reach out to your community to serve the needs of the less fortunate, AND spend time reading God's Word together. Prepare your heart for the season to follow.