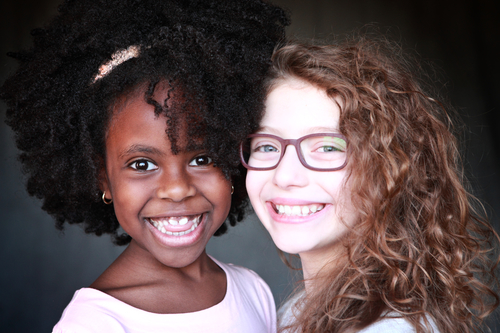 The Cost of Our Spiritual Adoption
Stacks of notarized documents, contracts, home inspections, social worker interviews, fire extinguisher requirements, bank statements, medical exams, blood tests, and more…these are just a few of the many customary items required to receive approval to adopt a child. The process is tedious, time-consuming, exhausting, frustrating, and…expensive.
The average cost to adopt a child is $35,000 USD. That is the average cost for just one child. (It takes a village of lawyers, social workers, and adoption professionals.)
The cost alone scares many families away from adoption. According to Hank Fortener, founder of the crowd-funding platform, AdoptTogether, 70% of couples considering adoption are deterred because of the costs. In the end, only 2% of these couples actually adopt. In his TED Talk on this topic, Fortener states there are 17.8 million orphans in the world. But in the end, few orphans find their forever families and the majority will remain in orphanages or foster care.
Then there is the wait time. Normal wait time ranges between 15–36 months. But I have heard of some families waiting 8 years for their child. And yet others suffer through several failed adoptions before finally having adoption success. Such is the difficult story of Dr. Sandra Glahn, author and seminary professor, and her husband, Gary, who endured three failed adoptions prior to finally bringing home their daughter.
Given the struggle and extreme expense, why would anyone consider adoption?
As I pondered this question the Spirit impressed this thought upon me, "Why would adoption not be difficult, time-consuming, and expensive? We compare earthly adoption to our heavenly adoption as sons and daughters of the King, yet we expect earthly adoption to be seamless and easy? We assume we will not pay a cost?"
The Lamb "emptied himself…taking on the form of a slave… He humbled himself, by becoming obedient to the point of death—even death on a cross!" (Phil. 2:7–8). He suffered and paid the ultimate price. His journey from heaven to earth to death to resurrection to our forgiveness by grace through faith was tedious, time-consuming, exhausting, frustrating, and…expensive. The cost of our heavenly adoption was his very own life.
I don't know where you are in your journey, but regardless of your current path, I ask you to consider your spiritual legacy. Consider your spiritual family and your place in it. Consider your value and worth and what it cost for you to be spiritually adopted.
Consider what the Scriptures say about our heavenly adoption:
The Spirit identifies us as adopted children of God (Rom. 8:14–16).
The Son's sacrifice paid the price for our adoption as his children (Gal. 4:4–6).
Out of love he chose us to be his adopted children (Eph. 1:4–5).
After he accomplished all that was required to make our adoption possible, he mandated that we are to "go and make disciples of all nations, baptizing them in the name of the Father and the Son and the Holy Spirit, teaching them…" (Matt. 28:19–20). Discipleship—this was the process he gave to bring more adopted brothers, sisters, sons, and daughters into the Kingdom family.
Perhaps you are not called to participate in earthly adoption, but as believers, we are all called to participate in the process of heavenly adoption. Who are you discipling to bring into the family of God?
In Hank Fortener's TED Talk he states, "Family is the answer to almost everything." I agree with him. Except, with regards to our heavenly adoption, family is not the answer to almost everything, it is the answer to everything.
Go, make, disciple. Grow the heavenly family. The King has already paid in full the cost for our spiritual adoption.
Photos courtesy of Lightstock.