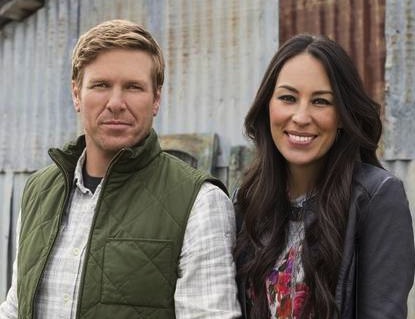 Waco Couple Shows How to Bloom Where You Are Planted
As a new Christian in the 1970's, the phrase "Bloom where you are planted" was passed around as frequently as ketchup at a table. It was on cards, pillows, wall hangings, and other decorative items. Bloom where you are planted. Put down roots and grow. And help others grow. That's what Christian couple Chip and Joanna Gaines of HGTV's "Fixer Upper" fame agreed to do when they married a decade ago in Waco, TX — "plant our roots here and help make Waco grow." And, according to a recent Dallas Morning News article, they are not just blooming where God planted them, they are producing fruit that benefits others around them in the process.
In contemplating the old phrase, "Bloom where you are planted," it dawned on me that it can be taken in a couple of ways — one good, one not so good. The difference is in the purpose for the blooming. Blooming that is me-focused. Or, blooming that is others-focused. Let me explain.
A flower can bloom with big blossoms, look great to onlookers, represent a healthy plant that is well-nourished in an ideal location, and yet produce no fruit that benefits others around it or reproduces itself. Just like that, as Christians we can look good, act good, live good lives, take really good care of our families, and not benefit anyone else to make their lives better for the long-term (not just for a day or two of helping a needy person). So, this kind of blooming is almost like taking a selfie and saying, "Everyone look and see how well I am doing." In fact, Facebook and other social media sites really propagate that "me blooming" as we post our newest acquisitions and latest accomplishments. Yes, you are blooming where you are planted. But, are you producing fruit that benefits others and helps them prosper?
When God sent the Israelites to exile in Babylon during the sixth century B.C., He gave them these instructions on how to live while they were in the 70 years of captivity in Jeremiah 29:4-7:
"The Lord God of Israel who rules over all says to all those he sent into exile to Babylon from Jerusalem, 'Build houses and settle down. Plant gardens and eat what they produce. Marry and have sons and daughters. Find wives for your sons and allow your daughters to get married so that they too can have sons and daughters. Grow in number; do not dwindle away. Work to see that the city where I sent you as exiles enjoys peace and prosperity. Pray to the Lord for it. For as it prospers you will prosper.'"
Isn't it interesting that God didn't stop with just building your house, eating well and taking care of your own family? He continues by telling them to pray for and work to help the city in which they live to be prosperous. Bloom in such a way that you are producing fruit that feeds others and producing seeds that causes new plants to grow. "For as it (the community) prospers, you will prosper."
The Gaines family is an example of someone doing just that. A Christian family putting into practice that advice God gave to the Israelites more than 2000 years ago.
Their small-town, family-run business Magnolia Homes has bloomed so much that it now gives employment to about 300 people. They promote and support other small businesses so that they will grow as well. As Joanna Gaines says, "Waco supported us and inspired us." That is why they want to support local food trucks and businesses. "We never thought it would be at this level," she said. "It's all very humbling and exciting…There is a lot going on, but we believe in seizing the opportunities. We're dreaming big, but we're putting family first. Everything we do is based on that."
A community representative, Megan Henderson of Waco's Downtown Development Corp. said this about their influence, "Chip and Joanna have shown us how to adapt and reuse some of our historic places, and now we have more local homegrown businesses, breweries, a coffee roaster and distilleries, all with a story to tell." Others are prospering.
Way to go, Chip and Joanna. May you continue to truly "bloom where you are planted" here in the great state of Texas!

---
More Resources:
Radical Acts Bible Study (read online)
Radical Acts Bible Study (download pdf)
Acts of the Holy Spirit Bible Study (read online)