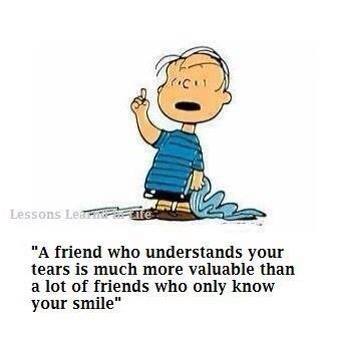 GOOD GRIEF: Seven Steps to Embracing Emotions- #1 Be Honest!
Grieving the big losses in life: death of loved ones, loss of health, homes destroyed by catastrophes, marriages ending in divorce, jobs ending, and other great losses can be devastating. Our feelings are better managed at such times if we have learned to trust God in everyday losses beginning at a very early age.
What you teach your child as they let go of bottles, pacifiers, and security blankets, or how to accept the loss of broken toys and moving friends will make a difference in how your child faces the bigger losses that come through death, tragedy, and disappointments. Too many times as parents and teachers we miss the incredible opportunities that God gives us in the everydayness of our lives to prepare our children for life's difficulties.
There are seven essential steps that can be used in helping us grieve loss. Like all things that are worthwhile in life, it will take some work on our part and on theirs. In the end it will be worth the time it takes and the relationships it will build.
First, when it comes to grieving a loss, we must be honest about what we feel. Don't pretend that giving up something is easy. It isn't. Humans want to hold on, be in control, and even determine our own destiny. If the children in your classroom/child in your home has lost or is losing something that they consider essential to their happiness, then you must be ready to help them face the loss as just that, a loss of something they hold dear.
Validate their feelings. Ask them why they think they are having those feelings. Share with them when you've had similar feelings. Remind them that feelings are from God to help us make wise and good decisions. Talk about how letting go helps us to be ready for the good things that God has for us next.
The younger the child, the more simple your explanations must be. Ask God to show you how this particular thing/person/pet is a little picture of His love, His grace, His goodness. He will give you some amazing insights. Look for Scriptures that use language that site how our everyday stuff pictures God for us.
Be sure to speak this truth: God is our only source of real security, love, and hope. Teach them how this thing was given to them by God to teach them about Him not just for their pleasure. Everything is meant to teach us about Him. (Example: Taste and see that the Lord is good – Ps. 34:8. He gave us taste buds for more than just flavor and to warn us when food is unsafe, but also to understand how He is the very flavor of life and is always safe and satisfying.)
The feeling of loss is an amazing teacher. In a place of loss we come to understand how incredible it is what God has promised in Hebrews 13:5 . . . 'I will never leave you and I will never abandon you.'"