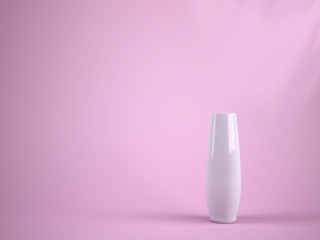 Society pages dished details of Simon's soirees. Pictures showcased jetsetters and dignitaries alike in attendance. The article closed announcing the date and guest list for his next gathering. Jaw squarely set, I knew I had to attend.
You know when you really want to meet that one person? You follow their activities. You listen to others share their experiences which only intensifies your own hunger. I would attend. I didn't care that it was invitation only. I wouldn't let an all-male guest list derail me.
Candles glimmered as shadows danced in the darkened room. The opulence dazzled. Resolute, I walked beneath the arched entry with my shoulders back, head high, and eyes focused on him. Alabaster jar in hand, I walked forward, propelled with desire. I would not let myself pause lest I overanalyze my next move. Armed with determination, I broke the seal and poured the amber liquid over this man I had to meet. Both heavy and sweet, the woodsy fragrance permeated my nostrils as I inhaled. Notes of valerian and lavender hung in the air while surprise mingled with disgust as guests pushed back from the table.
Eyes darted from me, to him, to Simon.
Simon stood and with haughty eyes stared down his nose. "What a waste."
Yes, I had saved for months. This alabaster jar had cost dearly.
Simon's voice held contempt and exasperation. "Why would you do such a thing? You could have sold this for a small fortune and used the funds for the homeless and needy people across the street!" Others chimed in. Simon had a way of garnering support.
But the one I came to see… Finally, he stood. His eyes met mine. He peered deep into my soul. With a nod of appreciation and understanding he turned to the others. "Leave her alone. Look how she has honored me." Turning toward the entrance, he regarded what lay on the other side. "You speak of the homeless and needy outside your doors. When is the last time you actually considered them? You can always do something for them. But you don't always have me. She has done all she could and will be remembered long into the future for her generosity. Her gift has honored me in life for what is generally saved for burial."
My dreams were complete. My heart satisfied, soul satiated, mind blown.
Finally. I had met Jesus.
___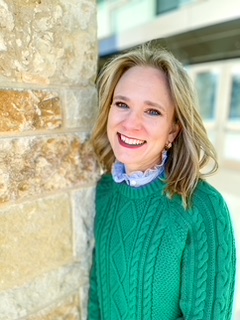 I'm happy to host Heidi Brown today as a guest blogger. Deeply devoted to Coke Zero and dark chocolate, Heidi says she is slowly eeking her way to the finish line for her master's degree from Dallas Theological Seminary. While she highly values alone-time, she believes 'together' is the best way to travel, learn, and live. She loves traveling with her husband and two college kids as much as she enjoys staying home and making pizza together. She is passionate about honesty, authenticity, and diving into deep and real conversations.