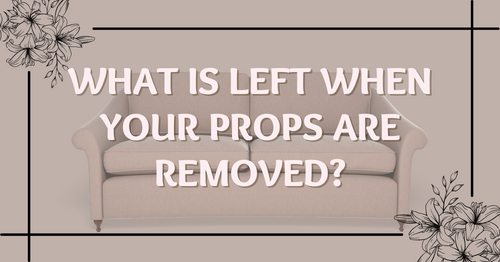 What Is Left When Your Props Are Removed?
My husband and I were talking this week about our American culture's emphasis on financial security. We determined that financial security is not a biblical concept. Most of the world barely survives a day or a week. There is likely not even an opportunity to save for the future to feel financially secure. Biblically, we are to look at God as our provider through our work and other means He supplies. But, at any moment, that which we depend upon to make us feel secure, such as money in the bank, can be taken away. Such an event will certainly show us if we are depending on these props to stay strong, This reminded me of a blog I wrote several years ago after hearing Gracia Burnham speak about the time all her props were removed. Here is her story: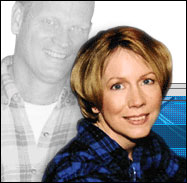 While serving as missionaries in the Philippines, Martin and Gracia Burnham were kidnapped in 2001 and held hostage for more than a year by a radical Muslim group. During a rescue attempt, Martin was killed. Gracia was wounded but has since recovered. She returned to the US and has been telling their story. I heard it yesterday and was struck by what she discovered about herself when all the "props of normal life" were removed. She said it was not pretty.
I feel like my walk with the Lord is a joyful one. He fills my heart with joy and gratitude for what He has done. My email signature even says, "Living joyfully, Melanie." But I have a roof over my head in a house we own and can enjoy however we choose to enjoy it. When I am hungry, I open the fridge or pantry and grab something to eat whenever I choose to do so. If I do not feel like cooking, we can drive 5 minutes, plop down some cash drawn from a local bank, or a credit card and order whatever we feel like eating that day. I live in the safety of America with law enforcement and 911 emergency help available at my call. Those are my props of normal life.
What would I be like if my props were removed as they were for Gracia? She was on the move day and night to keep away from the Philippine military with only the clothes on her back—not even any shoes for hiking. When given a pair of worn-out boots to wear, she did not have a pair of socks to prevent the infiltrating sand from irritating her feet to the point of leaving raw flesh. No pillow, no mattress, no sleeping bag or cushy pad. She just had rice sacks between her and all the creepy crawlies below her weary body. Her props, even the few comforts associated with being a missionary in the jungles of Philippines, had been removed. She realized that all she really had were her relationship with her God, her character to deal with the situation, and the presence of her loving husband beside her. Her props had been removed.
I wonder how I would react? I have been on backpacking trips for a week at a time where I carried on my back the only props available to me for those days. But I was safe in an American wilderness, with food supplies and clothing that fit me. My husband was by my side, strong and experienced in wilderness living. If in trouble, someone could have rescued me within hours or a day. Though physically hard, I still had my props. I probably whined a little about sore muscles or cold nights making sleep difficult. But I remember staying pretty joyful. No one was threatening me with an AK-47 or a machete "guillotine." At the end of the week, I knew I could have pizza and coke at a restaurant and take a shower at a hotel. Gracia did not have that on her yearlong hike. Her props were removed, and she discovered some ugliness about herself she did not know was even there—selfishness and hatred for sure.
I know I would discover some ugliness about myself should my props be removed. But I know there is some ugliness right now with all my props still in place. My joyful walk should not be dependent on my props. My trust in God's love and goodness to me should not be dependent on my props. Gracia and Martin prayed for God's spiritual fruit of love, joy, peace, patience, etc. to be produced in them, evident in them, during the midst of this terrible trial. God answered that prayer. Read their story online. Or watch a short video.
I do not know what would be revealed in my character if all my "props of normal life" were removed. I hope I won't have to face that in my lifetime. But I believe that God can produce his fruit in me, even in the worst situations.
Have you thought about what would be left if all your "props" were removed?
More Resources:
Profiles of Perseverance Bible Study of Old Testament Men (read online)
Profiles of Perseverance Bible Study of Old Testament Men (download pdf)
Trust God's Choice in Addressing Your Pain
Perseverance in the Rough-and-Tumble of Life
How Deep the Father's Love for Us
More "Pain and Suffering" Articles