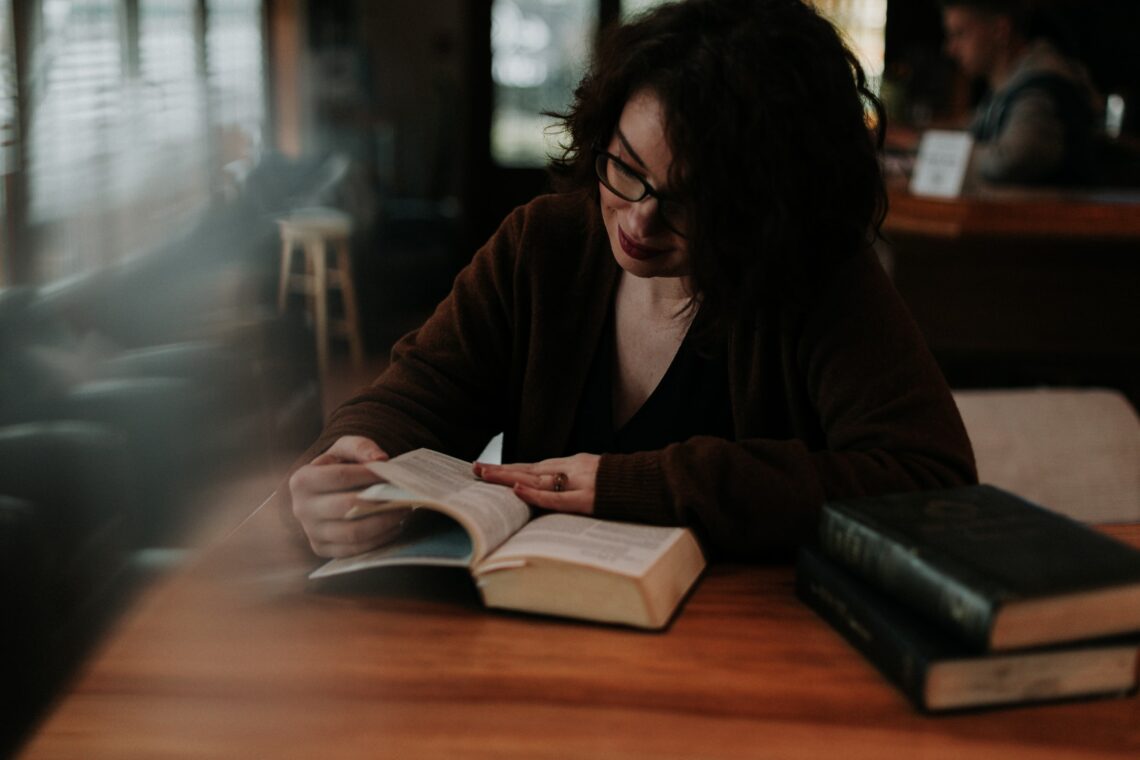 Who Gets Lost in Bible Translation?
Today I'm happy to host guest blogger Cynthia Hester, DMin. Dr. Hester writes and teaches about women and church leadership. She writes at cynthiahester.com and is a contributing author to the book 40 Questions About Women in Ministry. In 2021, she founded Theology of Women Academy® to teach Christ-followers, including ministry leaders, the spectrum of orthodox views on women and church leadership to equip them to develop their beliefs—their theology of women.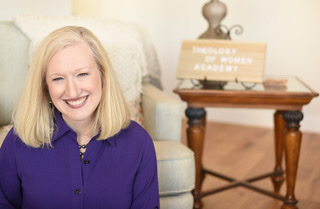 Today's Bible readers mostly read English translations, rather than Greek and Hebrew texts. Though we don't have the original writings, we do have thousands of ancient biblical manuscripts from which translations have been written. The Bible, in its original form, is the inspired word of God. Translations are just that: translations. And, Bible translations are vital to helping us understand who God is, to see the grand narrative of the Bible's story, to learn the essentials for living a Christ-honoring life, and for sharing the gospel. Dan Wallace, an esteemed Greek professor reminded me, "All translation is interpretation." Necessarily then, translations contain many interpretative decisions including word choices and the addition of punctuation, chapter headings, and chapter and paragraph divisions. In addition, translators must discern the author's intended meaning—a challenging task considering that the Bible writers lived and ministered in a historical time and cultural context vastly different from a modern-day readers' time and cultural context. Have you ever pondered, as I have, "Who gets lost in Bible translation?"
Language and Culture
Language varies by culture. On my first trip across the Pond to visit my sister Candace, she surprised me with reservations for an afternoon high tea at the Savoy Hotel. We were seated at a small table in the famously beautiful glass-domed Thames Foyer. Our server promptly delivered pots of flavored tea and a three-tiered tray laden with miniature savory sandwiches, clotted cream and jam with buttery biscuits, fruited scones, and pretty pastel-colored petit fours. In between scrumptious bites, we caught up during a rare one-on-one sister time. As we were leaving, Candace received a phone call. I overheard her say, "Ok, ring me." In America, you and I would convey a similar message by saying, "Ok, call me."
Language and Time
Over time, a commonly understood meaning of a word/phrase may morph into a different understanding. One afternoon as my sixth-grade son hopped into the car after school, he pointed to two of his friends standing nearby and announced that they were "going out." I stammered incredulously, "You mean they're dating?" Rolling his eyes, he replied, "No mom, we're too young to date! They're boyfriend and girlfriend, duh." Obviously when I was my son's age "going out" meant dating, but over time that meaning had morphed.
Translating adelphoi
It helps our understanding to keep in mind that usage and meaning may shift over time. One example is the Greek New Testament word adelphoi (ἀδελφὀς is the singular form; ἀδελφὀἰ, is the plural form). Remember, one translation challenge is to discern the Bible writer's intended meaning, as well as determine who was in the original audience. The word adelphoi may be correctly translated into English as "brothers" in a context referring to males or male siblings, and as "brothers and sisters" in a context that includes females and males. Many Bible translators, however, have translated adelphoi as "brothers" even when the text indicated the presence of women. Who gets lost in Bible translation if one does not realize that in many cases the contextual use of adelphoi included women too?
Why does it matter whether a Bible translates adelphoi as "brothers" when the contextual meaning calls for a translation of "brothers and sisters?" It matters because one must always consider one's audience. In United States church audiences, women make up more than half the church. Couple that with the research-based fact that a majority of younger generations were not raised in the church—many people listening to sermons (whether in person or online) will include new and not-yet believers who don't know the Bible. Therefore, when a pastor preaches from a Bible translation translating adelphoi as "brothers" (ESV, NASB, and NIV 1984) even though the ancient context included women, it's highly likely that many women (and men) listening may not understand that the Bible has meaning and application for them too.
Adding to God's Word?
A common question asked about translating adelphoi as "brothers and sisters" is whether this is adding to God's Word. Bill Mounce, an expert in Koine Greek and the author of the Greek textbook used in my Greek courses, has addressed this question. Here is a link, if you'd like to listen to Bill Mounce's short (5-minute) video explanation. Does translating adelphoi as "brothers and sisters" add to God's word? Mounce concludes, "Absolutely not." He explains further, "Why? Because the Greek New Testament does not say "brother" … It says adelphos and the question is, in any context, what does adelphos mean?" Mounce points to Matthew 5:22 as an example of the importance of carefully considering the author's intent.
But I tell you that anyone who is angry with a [adelphos] will be subject to judgment. Again, anyone who says to a [adelphos], 'Raca,' is answerable to the court. And anyone who says, 'You fool!' will be in danger of the fire of hell (Matt 5:22 NIV).
Are women exempt from the Matthew 5:22 admonition because the text's author was speaking exclusively to male Christians? Or, was Matthew speaking to all Christ-followers, female and male? Mounce says, "Obviously what we're talking about here is a member of your faith community."
Bible Translations
A quick look at several different English Bible translations reveals a diversity of thought. In 5:22, the NIV, NRSV, and CEB each translate adelphoi as "brother or sister." However, the ESV, NASB, and NET translators have translated adelphoi as "brother." It's good practice to refer to more than one Bible translation when you study the Bible. In addition to using my study Bibles—the NET Bible and the NIV Cultural Backgrounds Study Bible—I often refer to two Bible apps. My favorite Bible app is the Blue Letter Bible because it is very easy to use and provides access to many different Bible translations. A bonus is an ability to arrange two translations side-by-side. The other Bible app I use is YouVersion. It has an audio feature, for some of the translations, which enables you to listen to the Bible.
Who Gets Lost in Bible Translation? "Sisters."
The big question we tackled in this article is whether adelphoi should be translated into English and other modern languages with a gender-inclusive phrase such as "brothers and sisters" or "believers?" The answer is yes. The Bible was written to, and for, men and women. God provided the Scriptures for the edification of all Christ-followers—to guide them to live a life of faith, purposefully deploying their gifts to make disciples, and all for his glory. Who gets lost in translation? Women do. "Sisters" are effectively written out of the story when adelphoi is translated as "brothers" though the context includes women. Let us be clear and inclusive in our preaching and teaching—mindful that both sisters and brothers are essential to the kingdom-building mission.
You can follow Dr. Hester on Facebook, Instagram, or Twitter.
---