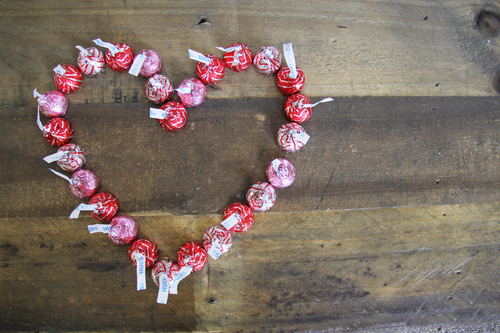 More Than Just a Day for Chocolate
Do you happily celebrate Valentine's Day or bitterly avoid it? In years past I revolted against this "Day of Love." The only benefit in my opinion was the half-priced chocolate offered the following day.
You might have mixed emotions the same as mine. But this year I propose a solution to transform this "Hallmark holiday" from one of stress and sadness to fellowship and friendship: Celebrate like a Mexican.
Mexicans see February 14 as El día del amor y la amistad (The Day of Love and Friendship) and share cards and small gifts with close friends, family, and coworkers. Yes, much of the United States' Valentine's Day marketing has made its way to Mexico. But the focus in Mexico is not just on romantic love, but also love for one another. (That sounds familiar, doesn't it?)
Perhaps the way English speakers view Valentine's Day is in part due to our English language. We have just one word for love and use it freely for all things:
I love my spouse.
I love my friend.
I love chocolate.
The Spanish-language, however, has several words for expressing love: amar (to have profound affection for), querer (to like, be fond of, or love), and gustar (to like or enjoy). Instead of the above, we would say:
Amo a mi esposo.
Quiero a mi amiga.
Me gusta el chocolate.
Similarly the Greeks had different words for love, and three are found in the Greek New Testament.
Phileō, and cognates of, express the idea of "friendship, fondness, or love between family members, such as brotherly/sisterly love."[1] Abraham is called God's "friend" (philos) in James 2:23.[2] Peter exhorts us as to how we are to treat one another with the adjective, philadelphoi, in 1 Peter 3:8.[3] (The coordinating Greek to English words are in bold.)
Finally, all of you should be of one mind. Sympathize with each other. Love each other as brothers and sisters. Be tenderhearted, and keep a humble attitude. (NLT)
Fun fact: The name of the city Philadelphia, Pennsylvania comes from the Greek word, philadelphia.
Storgē, used mainly as part of a compound word, carries the idea of "family affection or devotion" and is used chiefly for the "reciprocal tenderness of parents and children."[4] The apostle Paul uses both philostorgoi (compound of phílos + storgē) and philadelphia in Romans 12:10 to explain how we, as fellows Christians, are to love one another.[5]
Be devoted to one another in brotherly love; give preference to one another in honor. (Romans 12:10 NASB)
Agapé expresses the idea of "warm regard for and interest in another, esteem, affection, regard."[6] It is defined as "an attitude of appreciation resulting from a conscious evaluation and choice."[7] It's not a love based on attraction, emotions, feelings, or quid pro quo. Rather, it's an unconditional love rooted in sacrifice.
This sacrificial agapé love is the love that God has for us and that he desires we have for one another. The term agapé (or derivatives of) is found more than 100 times in the Greek New Testament.
No one has greater love than this—that one lays down his life for his friends. (John 15:13)
I give you a new commandment—to love one another. Just as I have loved you, you also are to love one another. Everyone will know by this that you are my disciples—if you have love for one another. (John 13:34–35)
Love does no wrong to a neighbor. Therefore love is the fulfillment of the law. (Rom. 13:10)
Love is patient, love is kind, it is not envious. Love does not brag, it is not puffed up. (1 Cor. 13:4)
We know love by this, that he laid down his life for us—and we ought to lay down our lives for one another. (1 John 3:16 NRSV)
Christ didn't just suggest that we love one another, he commanded it, and it is by that phileō/storgé/agapé love that Christ-followers are to be known.
How are we doing in loving one another lately?
In our current divisive climate—especially on Social Media—I would say we're not doing very well. Daily it seems we find new reasons to add adversaries to our political, theological, or familial "most despised" list.
But what did Christ say?
You have heard it said, 'Love your neighbor' and 'hate your enemy.' But I say to you, love (agapate) your enemy and pray for those who persecute you, so that you may be like your Father in heaven…" (Matt. 5:43–45)[8]
How do you express that love and friendship? Good uses of the Greek words are:
I agapaó my spouse.
I phileó my friend.
I have philóstorgos for my son.
I agapaó [insert name of disagreeable coworker, friend, or family member here].
Instead of avoiding Valentine's Day or feeling sorry for yourself, what about focusing on others? Use this day as an excuse to lift up someone else. This February 14 let's set aside the day to express our Christ-like love, fellowship, friendship, and fondness for one another, even for the "one anothers" with whom we might disagree.
Action: Make a list of ways to express phileō/storgé/agapé love to one another. A few inexpensive ideas are as follows:
Invite widowed, single, or single-again friends for coffee and cookies at your home.
Give cards to teachers or church, group, or Bible study leaders. (The dollar store has a great variety. Teachers appreciate homemade from students.)
Decide to not share or comment on divisive online posts. (At least for a day, maybe even try for a week or two.)
Include that "different" coworker in on group lunch plans.
Write a quick note of appreciation to your teammates mentioning one of their talents or gifts.
Celebrate Valentine's like a Mexican—or better yet—like a Christ-follower.
P.S. In the words of Charles M. Schulz, "All you need is love. But a little chocolate now and then doesn't hurt."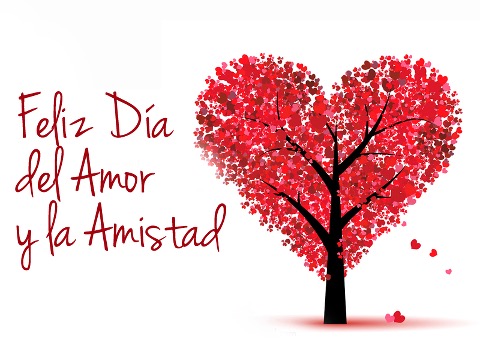 ---
Other Valentine's Day blog posts from Bible.org:
A Single Girl's Revolt Against the Day of Love | La rebelión de una chica soltera en contra del día del amor
How Do You Feel About Valentine's Day? by Dr. Sandra Glahn
Why Celebrate Valentine's Day? by Dr. Gail Seidel
5 Verses for Valentine's Day by Sarah Bowler
Valentine's Day—What's the Mark of True Love? by Kay Daigle
This blog article was originally posted on February 10, 2020.
---
[1] Douglas Mangum, Derek R. Brown, Rachel Klippenstein, Rebekah Hurst, Lexham Theological Wordbook (Bellingham, WA: Lexham Press, 2014).
[2] Bible Hub. Accessed February 6, 2020. https://biblehub.com/interlinear/james/2-23.htm
[3] Bible Hub. Accessed February 5, 2020. https://biblehub.com/greek/5361.htm
[4] Bible Hub. Accessed February 5, 2020. https://biblehub.com/str/greek/5387.htm
[5] Bible Hub. Accessed February 6, 2020. https://biblehub.com/interlinear/romans/12-10.htm
[6] William Arndt, Frederick W. Danker, and Walter Bauer, A Greek-English Lexicon of the New Testament and Other Early Christian Literature (Chicago: University of Chicago Press, 2000).
[7] Timothy Friberg, Barbara Friberg, and Neva F. Miller. Analytical Lexicon of the Greek New Testament. Baker's Greek New Testament Library. (Grand Rapids: Baker Books, 2000).
[8] Bible Hub. Accessed February 5, 2020. https://biblehub.com/interlinear/matthew/5-44.htm