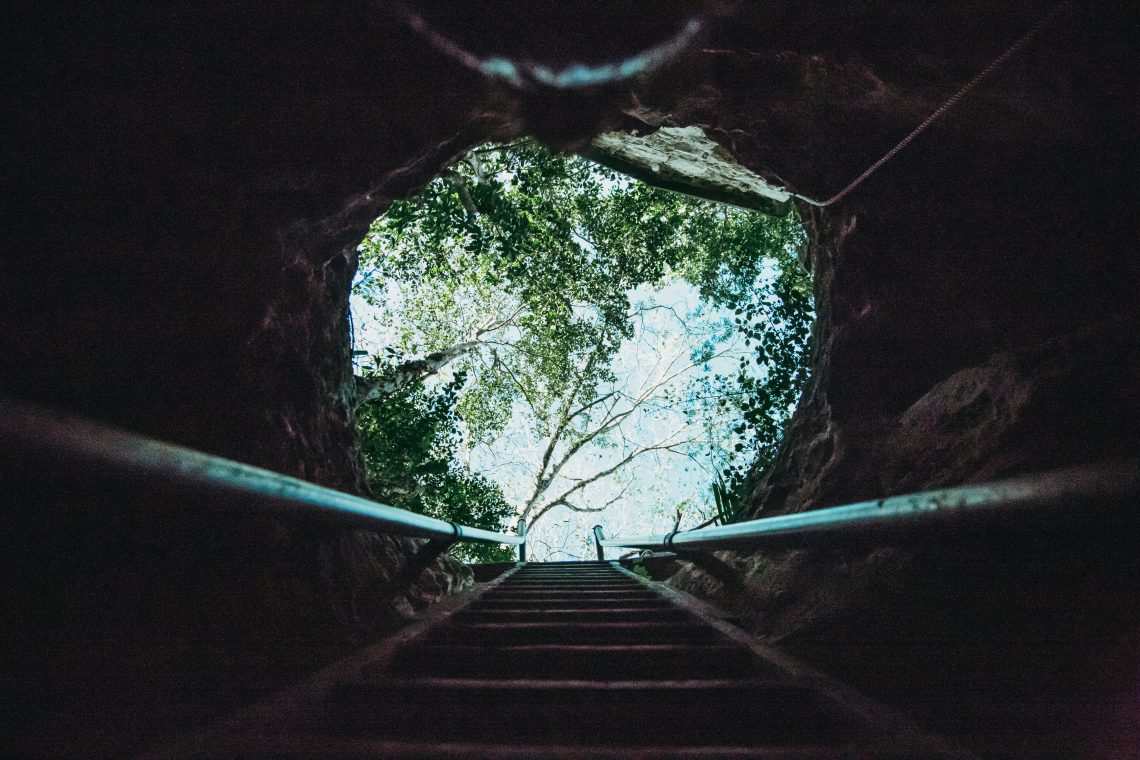 Why we shouldn't go back to normal, and that is okay
Remember the old adage, "Old habits die hard?" I'm sure someone clever could come up with a quip about emerging from quarantine and going back to way the things were. I'm not sure I'm that person, but I do know that I don't want to go back to my life before quarantine.
While I certainly long to eat in restaurants, go to church, and see my friends, where my spiritual life is concerned, I simply cannot settle for the "way things were." There is too much room for change in my life. If we are honest with ourselves, we can all do better. In fact, as Christians, we shouldn't seek to escape the process of sanctification.
"I appeal to you therefore, brothers, by the mercies of God, to present your bodies as a living sacrifice, holy and acceptable to God, which is your spiritual worship. Do not be conformed to this world, but be transformed by the renewal of your mind, that by testing you discern what is the will of God, what is good and acceptable and perfect (Romans 12:1-2)."
Once upon a time, after forty years of wandering in the desert, the Israelites were getting ready to move into the land promised them by God. They had emerged from captivity, to wander and now the time had come for them to move forward to enjoy some stability. They were going to have homes and land, places to set up roots. It was exciting and intimidating, as is most change.
To this point, God had faithfully and miraculously provided everything they needed; water, food, shelter, protection and direction. The Israelites in return, faithfully distrusted God, disobeyed him and sought comfort in other gods.
Entering the Promised Land, the Israelites needed the opportunity for a clean slate. However, when you come forth from a trial and things are looking up, it is easy to get comfortable quickly. Worries vanish, bliss sets in, and in the ease of life we quickly resort back to our old, familiar ways.
God knows this to be true. That is why he had Moses explain to the Israelites how first and foremost, it wasn't because of their righteousness that they would enjoy the promised land (Deut. 9:6). It couldn't be, because they were decidedly unrighteous (like the rest of us, I might add). So, Moses reminds them of their past mistakes in the desert such as idol worship, doubt, disobedience, etc. in hopes to warn them of complacency. God is not finished with them just because he is bringing them to the Promise Land.
"You shall not do according to all that we are doing here today, everyone doing whatever is right in his own eyes, for you have not as yet come to the rest and to the inheritance that the Lord your God is giving you (Duet. 11:16)."
Moses is imploring the Israelites to do better. If they are to survive in the Promise Land and receive blessings from God, they must not behave the way that they have behaved in the past. If you take the time to study Deuteronomy, there is a great deal of time spent begging the Israelites to put their old ways behind them; to take heed and truly follow God.
"And now, Isreal, what does the Lord your God require of you, but to fear the Lord your God, to walk in all his ways, to love him, to serve the Lord your God with all your heart and with all your soul, and to keep the commandments and statues of the Lord… (Deut. 10:12).
I find a little humor in this list because it's long. I too need all the help I can get in understanding who God is and what He desires from me and I desperately need to be reminded.
Very soon we will all successfully leave behind the desert of quarantine or social distancing and we will have choices to make. Our lives have been disrupted and it's the perfect time for reflection. What is our life built around? How do we invest our time? What are our idols? What sin continuously invades our lives? Whatever it is that we are doing that does not honor God cannot accompany us into the future.
Resist the urge to get excited about going back to normal. Instead, vow to cut out the bad parts; leave behind what doesn't honor God. Take the time to confess your sin and restore your relationship with the Lord. Like a resolution for the new year, write down your spiritual goals for the future. Finally, find that accountability partner and share your hopes and dreams. We must walk forward, boldly leaving behind our past and embracing God's blessings for the future.