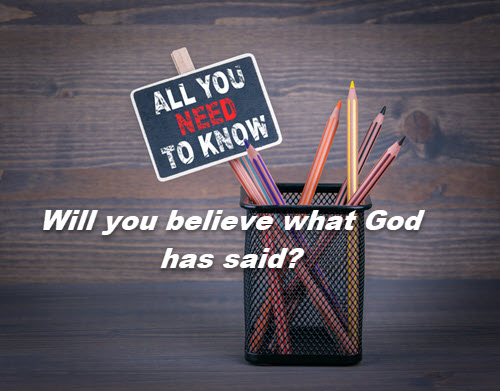 With God, Nothing Is Impossible.
The story of the first Christmas begins like many others, long ago in a faraway place. Dr. Luke has a special friend, and he wants him to know the story of the birth of Jesus. We don't know much about this friend, but Dr. Luke wanted him to understand how it all took place. So what friend do you want to know about the Christmas story?
Dr. Luke begins by telling us that long ago, in the reign of King Herod, a man named Zechariah was busy serving as a priest in the temple when an angel named Gabriel appeared. God had sent him to tell Zechariah that God had heard his prayer. He and his wife, who are very, very old, will have a baby. Usually, that is fantastic news, but Zechariah is doubtful that can happen. How often do we doubt when God reveals something to us? Remember this, with God, nothing is impossible. Zechariah listens but then asks how he can be sure of that. Gabriel is not too happy with Zechariah and pronounces that he won't be able to tell this fantastic news until after the baby is born! Imagine if you were told a tremendous promise and had to keep it a secret for a long time! How would you do that? His father's silence took care of that secret!
After Gabriel left, he visited a girl named Mary in Nazareth and told her another of God's secrets. She, too, will have a baby! Like Zechariah, Mary also had a question. She asked the angel, how can I have a baby since I am unmarried? Remember this; with God, nothing is impossible, and He will take care of that problem by giving her engaged man, Joseph, a dream. The angel tells Joseph in a dream precisely what the angel had said to Mary. Joseph had questions but believed what God had said.
Dr. Luke shares these two stories to remind us that with God, nothing is impossible. Zechariah and Mary had similar questions, but they responded in different ways. Zechariah doubted that God could or would answer his prayer. How often do we doubt God's goodness about a prayer we have offered? The disciple James wrote about that. He said if you doubt, you are like the sea wave going in and out. Don't think God will answer your prayer! You are like a man between two different paths where you can't decide what to do! Mary answered Gabriel: Yes, I am a servant of the Lord; let this happen, just as you said.
When you read this story, are you more like Zechariah or Mary? Think about that as you celebrate Christmas. Are you a doubter or a believer?