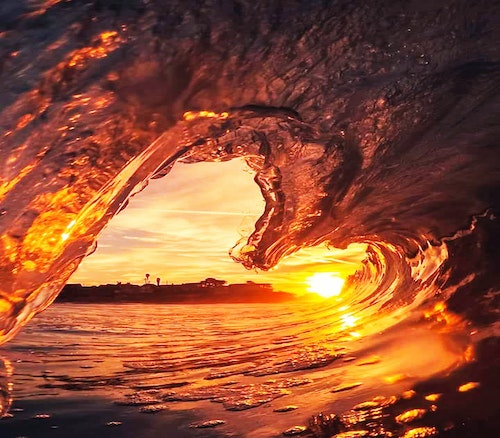 "Name it, claim it!", "Just believe!", "Ask for whatever you want!", "I want these circumstances to change!", "You don't have because you didn't ask or have enough faith!". These phrases circulate through our culture. Some of these phrases can seem to be supported by Scripture. But if we look closer, we can see the fallacy these phrases propose.
You may or may not have fallen into the trap of asking God for whatever you wanted to make your life easier. Or maybe you have asked for things but the answer was "no" which left you angry with God, disappointed in God, or confused about God. Maybe you have doubted you believed hard enough. If you, or someone you know, have had these thoughts lingering in your or their mind and heart, it is time to get rid of them and expand our thinking about prayer and our relationship with God.
One of the biggest fallacies we have stems from not knowing who God is. We easily can paint a picture in our minds and hearts that fits a God we want. So, we base our interactions with God on a picture of Him that really does not exist. We may see God as a vending machine that gives us whatever we want; He has the power to do it, right? We may see a God who just wants us to be happy; He loves us right? Or maybe we think we deserve God to do this because we have spent time and energy on His Kingdom purposes; He rewards those who serve Him, right? But these all fall short of right thinking about God.
God does have abundant power and resources. But He uses them to accomplish His purposes. God is loving. But His love gives us what we need and not what we want. He does reward us. But His rewards may look different than what we think.
Recently, I was challenged to rethink my praying and specifically how I view Matthew 7:7, "Ask, and it will be given to you; seek, and you will find; knock, and it will be opened to you". God certainly is the One we should go to. However, the trap I had fallen into was just believing that this verse means I will get whatever God desires to give me and to be persistent. This is true. But I realized I was not paying attention to the context of the verse. Looking at the context of a verse is so important for understanding the Scriptures rightly. In Jen Wilkin's Bible study, Sermon on the Mount, I became aware that my focus had shifted to circumstances instead of heart matters. Matthew 7:7 follows Jesus' focus on the Sermon on the Mount—our hearts.
Jesus wants a relationship with us where He transforms our hearts to be more like His. He uses circumstances to show us our great need for Him. My focus had slowly drifted toward circumstances. I realized I should be praying for my heart and others (I petitioned for) to be more like Jesus' heart. Instead of, "Lord would you take away this situation" my prayers began to resembled, "Lord, would you give me compassion, grace, and strength in the midst of this?" And "Lord, what are trying to teach me?" God doesn't always change circumstances in our way or timing, but He wants to change our hearts in the midst of them. Circumstances are God's tools to show us our desperate need for Him. That is what the Sermon on the Mount shows—our desperate need for Him to change our heart responses.
I was jolted to see my circumstances afresh. I am being more attentive to heart issues these days. How about you? Are you responding to your and other's circumstances observing heart issues? This year, starting today, is a great day to pray in regard to heart issues.
I am grateful I can trust God to be sovereign, good, gracious, and wise as He defines it. My focus is on pursuing Him passionately and focusing on heart issues (like motives and attitudes). Would a tape recorder of my and your prayers reveal a focus more on circumstances or heart issues?
Image from Hernan Pauccara, "Frozen Wave Against Sunlight," accessed January 1, 2023, https://www.pexels.com/photo/frozen-wave-against-sunlight-1210273/.
For your consideration: Jen Wilkin's Sermon on the Mount Bible study, Nashville, TN: Lifeway Press, 2021.