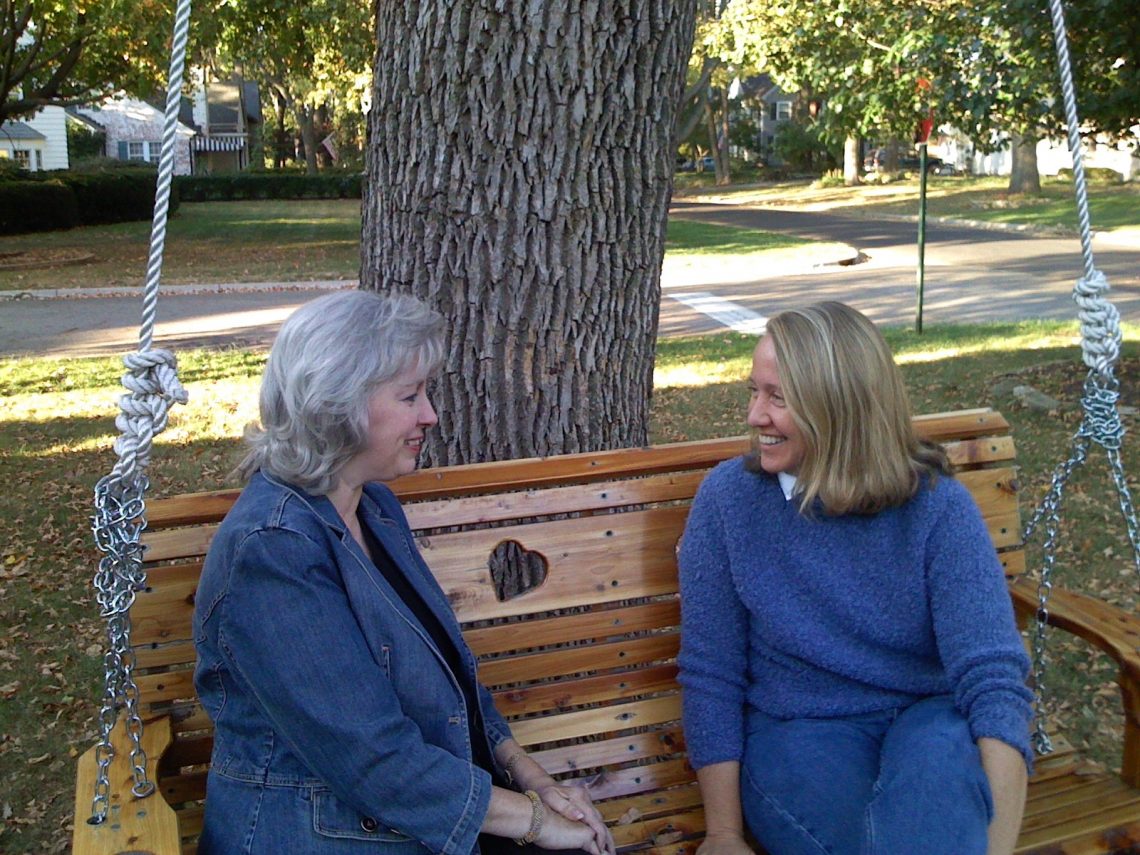 After a lovely dinner with old friends, my husband turned to me, "Cindy, you hardly let me get a word in all night!" His comment took me by surprise. Had I really dominated the conversation so much? Oh dear. These were my former colleagues whom I hadn't seen in more than thirty years. "Oh, honey, I'm so sorry. I totally got carried away with all the catching up," I feebly mumbled. My apology sounded lame even to me.
(Welcome to this guest post by my friend, Cindy Secrest McDowell, excerpted from her new book, Life-Giving Choices—60 Days to What Matters Most. The beginning of a new year presents so many choices. Cindy's book is the perfect primer to help us begin the year making good choices in the face of many urgent demands and discern the very best choices rather than default into what is merely OK.
Cindy has a gift for going deep in short doses. Each daily reading weaves together Scripture, quotes from Church Fathers, Puritans or favorite contemporary authors with the transparency of a life I can deeply relate to. The choice to listen well is so relevant not only for our most intimate relationships, but also for building bridges across our deep cultural divide, especially in this election year.)
The truth? I talk too much and listen too little. There are consequences for that—and I'm not just talking about inadvertently shutting down my husband, awful as that was. Mark 4:24 says, "Pay close attention to what you hear. The closer you listen, the more understanding you will be given–and you will receive even more." What we receive by keeping our mouths closed is to finally understand even more!
In my defense, I'm not the only culprit here. National Public Radio recently had an entire radio program on civility—primarily the lack of it in today's culture. One expert said the best way for each of us to help remedy this is to listen and look for places of connection. That means active listening instead of mentally preparing your own comeback while the other person is talking.
Did I strike a chord there? Are you, like me, occasionally more concerned with what you are about to say than what is being said to you at the time? Doesn't this come just a bit too close to loving the sound of our own voices?
One wise woman believes we are too deeply embedded in a culture that lunges for the microphone. She said, "We value making our voices heard and getting our points across. But if our goal is healthy community and loving our neighbors, we need to rethink our approach. . . . Only as we engage in the hidden practice of listening do we learn about the struggles of others, gaining empathy where we once cast judgment." (Shannon Martin in The Ministry of Ordinary Places)
What happens when we choose to listen—to our children, to that person who is quite different from us, to that competitive colleague, or to that needy neighbor? My own experience is that as I prayerfully close my mouth and ask God to help me see beyond the obvious words and actions into the soul, He does just that. While listening I become more compassionate, and even if I eventually leave the conversation still disagreeing with the person or still not understanding them, I am at least responding with civility.
That night my sweet husband clearly called me out on behavior that crushed his spirit, and it prompted within me a desire to prove I could indeed shut my mouth and open my ears and heart. The next day we had lunch with this same visiting couple, and I was able to focus on everyone in the group, making deliberate choices to listen more intently.
Henri Nouwen observes, "Listening is a form of spiritual hospitality by which you invite strangers to become friends."
I can't think of anything more needed in our world today than the spiritual hospitality of listening. People are so hungry to be heard they pay lots of money to those who will sit and listen to their problems, their struggles, their questions. Sometimes professional therapy is necessary, but more often folks just need a person who is willing to embrace connection.
How will you choose spiritual hospitality today?
©2020 Lucinda Secrest McDowell in Life-Giving Choices –60 Days to What Matters Most
www.LucindaSecrestMcDowell.com