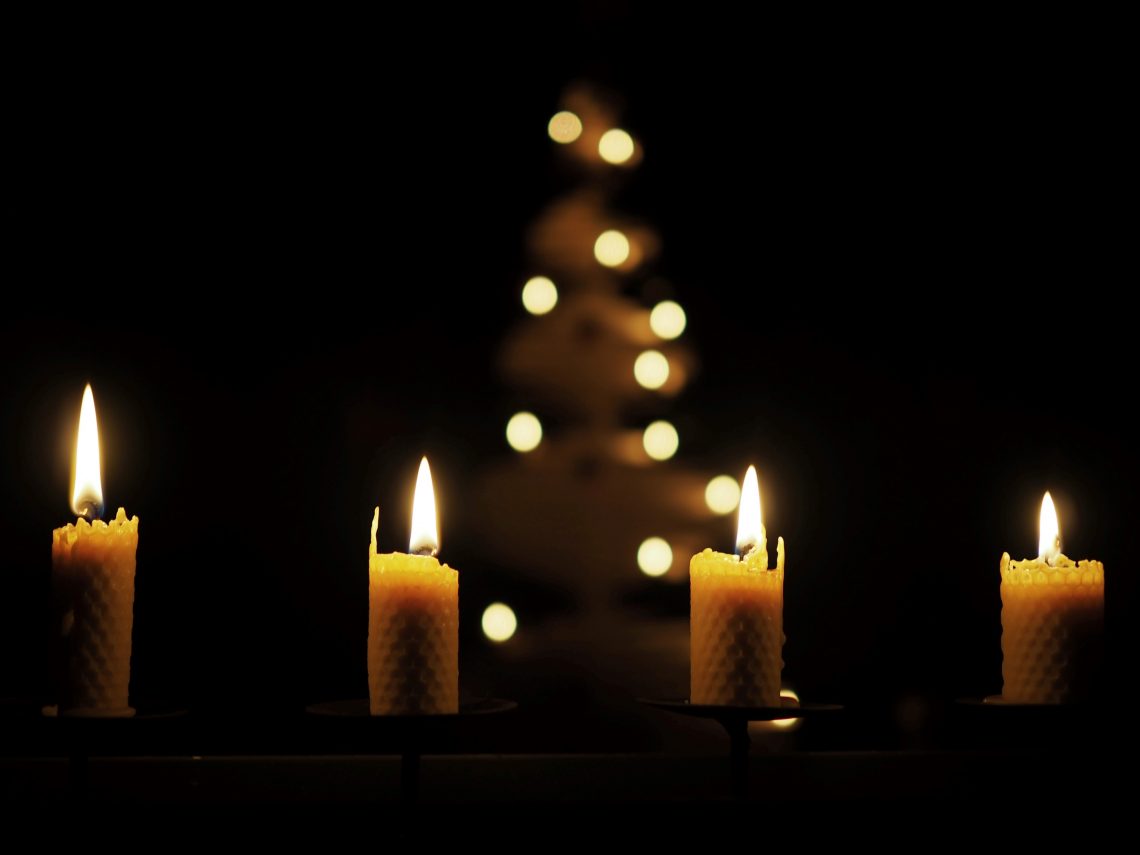 Preparing Our Hearts for Advent: Hope Has Come, Hope is Coming
By Victoria Monet*
Even though Thanksgiving has yet to come, many people are already putting up their Christmas trees and decorations. Christmas decorating before Thanksgiving usually happens, but this year, it seems that people are trying to get in the Christmas Spirit even earlier. And can we blame them? It's been a rough year. In addition to facing a global pandemic that's affected many people's physical, mental, and financial health, we've also had to process the tragic reality of police brutality against African Americans, the surfacing of racial tensions, and one of the most intense, heated elections in American history. We've felt anxious, scared, sad, overwhelmed, and exhausted. Many of us are asking the question, "Is it going to get better?" People putting up their Christmas decorations early signifies an attempt to reach for the "better," to grasp a bit of the hope that the Christmas season brings.
Throughout church history the Christmas season has been referred to as "Advent," which means "coming" (Latin roots)—the advent of our Lord, Christ has come, and the second advent, Christ will come again. In the midst of feeling overwhelmed and exhausted from all that has happened in 2020, don't forget that hope has come. Jesus came through the virgin Mary as a newborn baby and walked among us to teach us, to give us an example to walk in, and to suffer death on the cross for humanity's sin and raise from the dead to give us life. Christ ushered in the new and better covenant, giving both Jews and non-Jews forgiveness of sins and salvation for all who believe in Him. He gave the Church His Spirit to work in us and lead us to truth until the day when Jesus comes again.
As we prepare our hearts for the coming Advent season, let's first approach the holiday of Thanksgiving and pause to express gratitude for what Christ has done for us in His first coming and how that has impacted our present lives. Over the past year, how have we seen the Spirit working in us and around us? In what ways has the hope Christ has brought changed the way we've struggled through this past year? Hope has come, and in response, we can lean in to the practice of gratitude, acknowledging and praising God for what He has done and what He is doing.
In the coming Advent season, we celebrate Christ's first coming, and we also look forward to the second Advent when Christ will come again. In the midst of feeling overwhelmed and exhausted from all that has happened in 2020, don't forget that hope is coming. I can't proclaim the hope of what's to come better than Revelation 21:1–5. Let's read these words slowly and meditate on them together:
Then I saw "a new heaven and a new earth," for the first heaven and the first earth had passed away, and there was no longer any sea. I saw the Holy City, the new Jerusalem, coming down out of heaven from God, prepared as a bride beautifully dressed for her husband. And I heard a loud voice from the throne saying, "Look! God's dwelling place is now among the people, and he will dwell with them. They will be his people, and God himself will be with them and be their God. 'He will wipe every tear from their eyes. There will be no more death' or mourning or crying or pain, for the old order of things has passed away." He who was seated on the throne said, "I am making everything new!" Then he said, "Write this down, for these words are trustworthy and true."
In the second Advent, Christ will come again and He will create a new heavens and earth, the land of Israel will be restored, believers will receive a bodily resurrection to reign with Christ, Satan will be bound and powerless, and nonbelievers will face judgment. Justice will be fulfilled in the fullest, peace will pass over all the heavens and earth, and all things will be made new.
As we start to put up our Christmas trees, hang the lights, and bring out our Advent calendars (or maybe we already have?), and as we enter into Thanksgiving, let's prepare our hearts to give special attention and focus to the hope that has come and the hope that is coming. Though the past year has been heavy and challenging, let's remember and anticipate the hope to come. We don't hope in the coronavirus going away (though we wish it would). We don't hope in a better government and better leaders to choose from (though it would be nice). We don't hope in the eradication of racism (though we work to be better, especially in the church). Our only hope remains in the Advent of our Lord and the second Advent. Hope has come. Hope is coming.
*This month I'm honored to share this blog space with Victoria Monet — a poet, writer, theologian, and dear friend. You can find more of Victoria's work at www.theologyreflected.com.