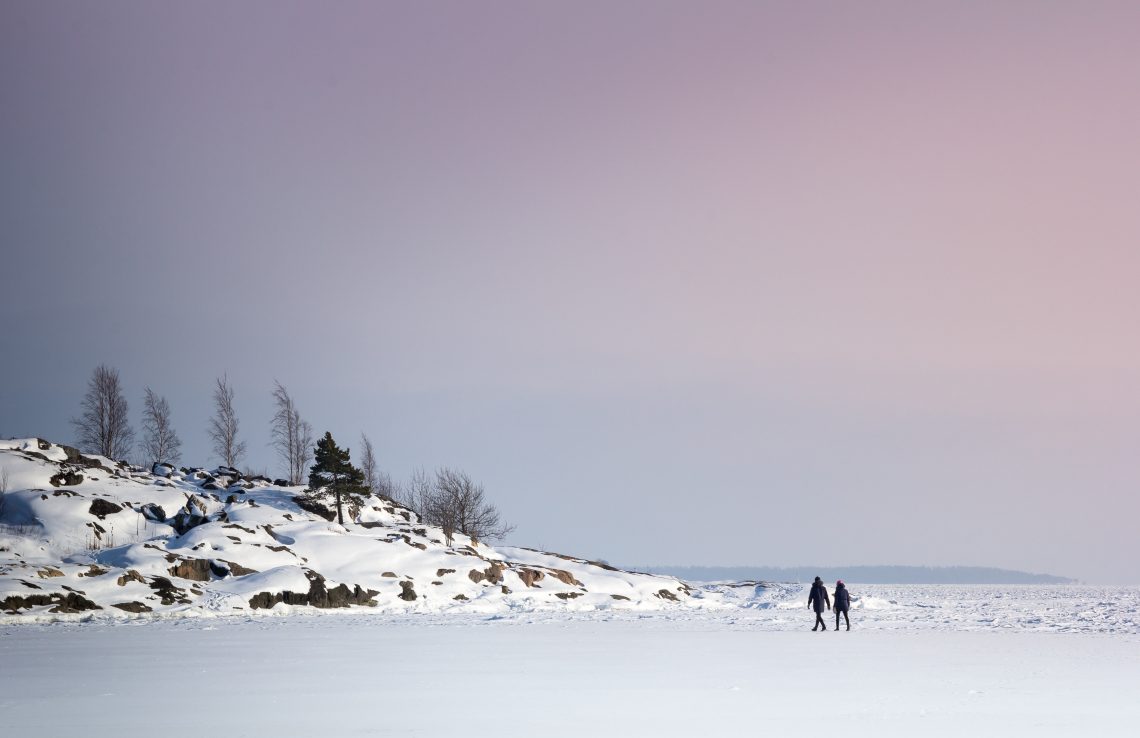 A couple walks through the snowdrifts, clasping the others' hand, as they slowly make their way through the deep, wet wonderland. With each step they give each other balance, courage, and strength.
As they look over their shoulder, they see two pair of footprints, gently mingling with the mud beneath. Bright white snow turned ivory with wear.
Ten years ago I posted this just nine days before my wedding day. And I couldn't help but revisit it.
Today Turtullian's timeless words, penned in the 200s, still hang in our home. Their endurance reminds us what it takes to make a marriage beautiful.
How beautiful, then, the marriage of two Christians, two who are one in hope, one in desire, one in the way of life they follow, one in the religion they practice. They are as brother and sister, both servants of the same Master. Nothing divides them, either in flesh or in spirit. They are, in very truth, two in one flesh; and where there is but one flesh there is also but one spirit. They pray together, they worship together, they fast together; instructing one another, encouraging one another, strengthening one another. Side by side they visit God's church and partake of God's Banquet; side by side they face difficulties and persecution, share their consolations. They have no secrets from one another; they never shun each other's company; they never bring sorrow to each other's hearts.
Like well-worn book pages darkened with time, we've seen our share of tares and tatters. Life circumstances haven't always been kind. But side-by-side we've faced them—and together they've made our story richer and more beautiful.
Ten years ago we set out together on a crisp, sunny January morning. We said our vows in a white marbled chapel, dotted with white orchids, dressed in our best white wedding attire. And we've watched that beautiful white-drenched morning turned into deeper, stronger shades.
Like a couple trekking through deep snow, the pale white has given way to a warmer shade of ivory. Along the journey we've prayed, worshipped, fasted. We've faced difficulties and persecutions. We've wept and celebrated. And in times when we've brought sorrow, we've said I'm sorry.
As we look over our shoulder, the mud-tined footsteps tell a story—one of strength, perseverance, and grace. The good seasons and the hard ones have made us who we are today.
White makes for beautiful beginnings. But every time the shade grows richer, it means we've grow deeper in love and forgiveness, endurance and grace. The shades make us stronger, kinder, more resilient.
Ten years from now I look forward to glancing over my shoulder and seeing the beauty in the changing shades—giving thanks for the one beside me and the One who walks with us as we take every step.