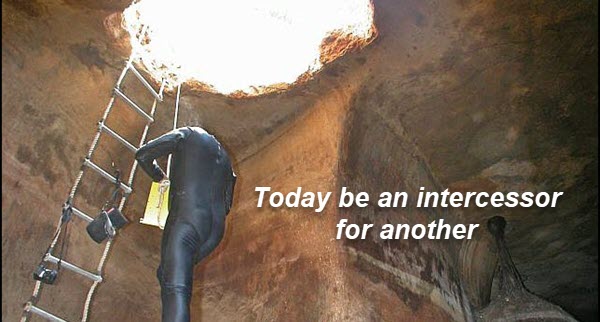 Teaching Children about Intercession
Like children, we love getting caught up in a mystery book with its twists and turns. We meet villains and saviors and we see how the plot thickens. God is the master of mysteries and we can use His stories to teach practical lessons for real life. Take the story of the villain King Zedekiah in Jeremiah 38 who allowed other villains to unjustly imprison Jeremiah in of all places, a cistern! Who will save him? Who will be the man of the hour? Enter Ebed-Melech, not an Israelite, but an Ethiopian.
Ebed-Melech had the heart to serve no matter the cost. He was willing to step in and confront the vacillating cowardly king Zedekiah. Over and over through scripture, we see how God orchestrates events and places people in places to serve His chosen ones.
In Genesis, we read about Joseph being placed unjustly in prison, just like Jeremiah. There, an unlikely series of events brought Joseph face to face with Pharaoh's servant, who had a dream that he interpreted.  The cupbearer promised to speak to Pharaoh, but it would be two more years before he remembered. Because God used the cupbearer, Joseph was released and elevated. Because Ebed-Melech was God's servant, he was willing to be the man of the hour to step in and save Jeremiah from certain death.
Fictional writers do the same but these are true-to-life stories and we can use them to teach the principle of intercession. We only have to look into scripture to see how God will raise up a man or woman of the hour to intercede for another. Ebed-Melech was bold and he was at the right place at the right time. Where are we? We are at the right time and place to intercede for others in prayer and in practical ways.
Let's use these stories to teach children the principle of intercession for others.