The Story Behind the NET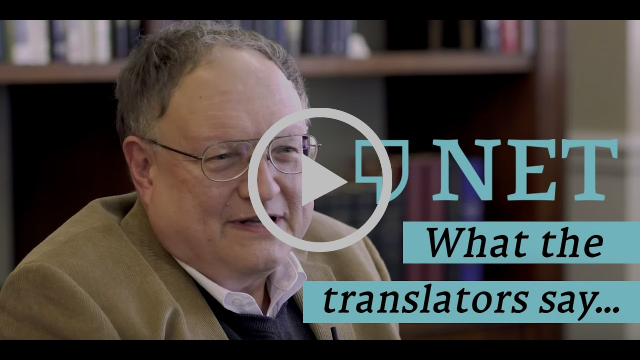 You probably already know that the NET is one of the most transparent and accurate biblical translations available. Thanks to the NET's 60,000 plus translators' notes, every major decision by the translation committee is documented for you to explore. But do you know the story behind the development of the NET and why the committee included their notes?
Watch this special video from NET translation committee members Dr. Hall Harris and Dr. Darrell Bock as they talk about the story and purpose of the New English Translation.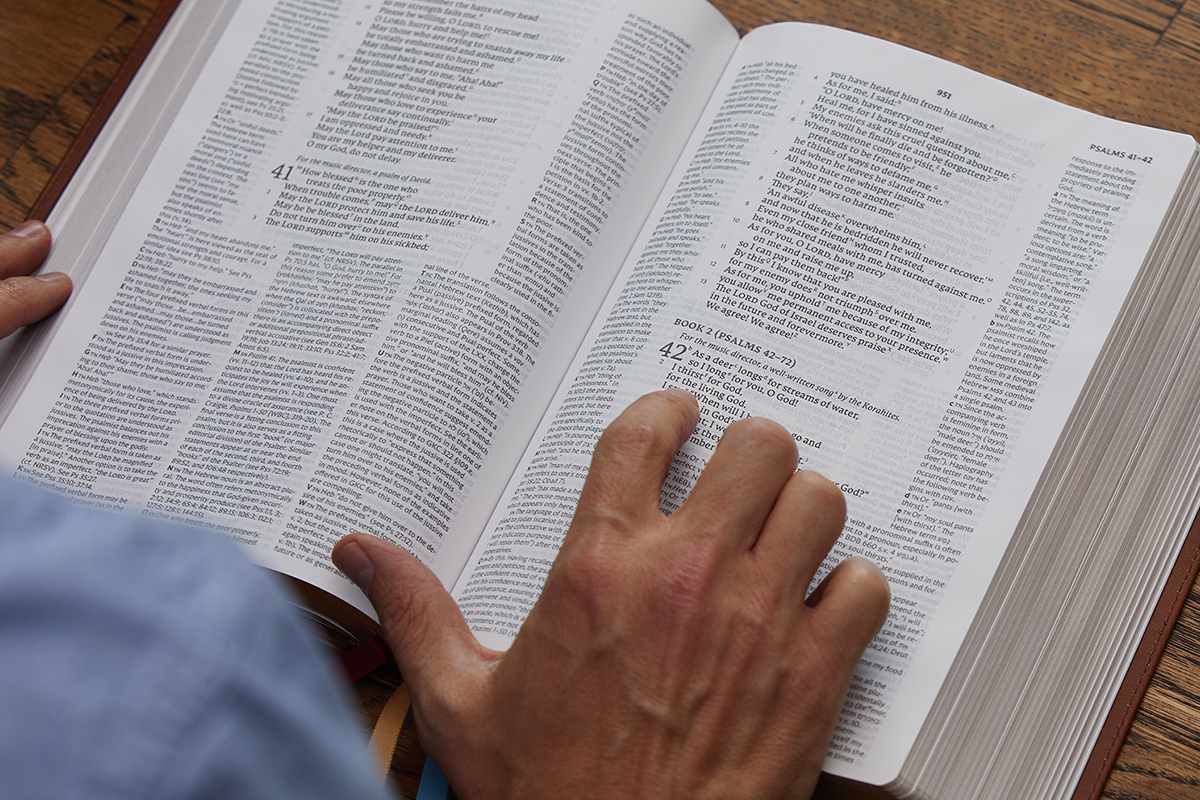 Transparent and Accountable
The ultimate accountability was to the biblical text itself. The NET Bible is neither crowdsourced nor a "translation by consensus." Rather, the NET translators filtered every question and suggestion through the very best in biblical linguistics, textual criticism, and their unswerving commitment to following the text wherever it leads.
NET FULL NOTES EDITION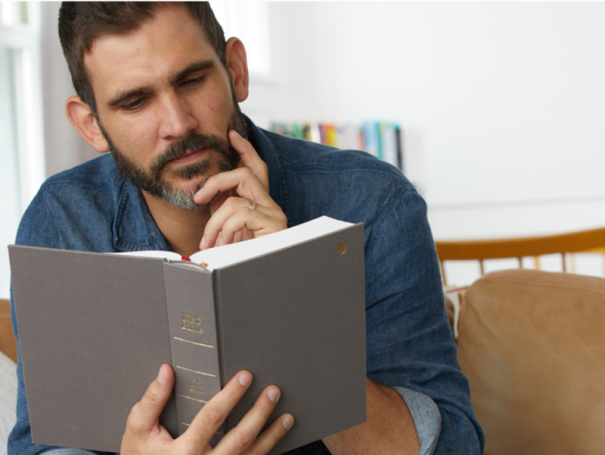 The NET's 60,000 translator notes bring complete transparency to every major translation decision and invite you to look over the translators' shoulders, allowing you to see and understand the biblical text for yourself.
NET LARGE PRINT, THINLINE BIBLES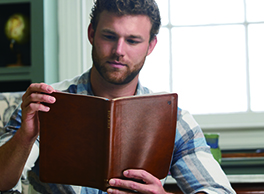 Portable? Or readable? How about both. Even with its large, easy-to-read 10.5-point print size, the NET Thinline Large Print Bible is still slim enough to tuck into a backpack, a briefcase, or most purses.
GREAT FOR THE FAMILY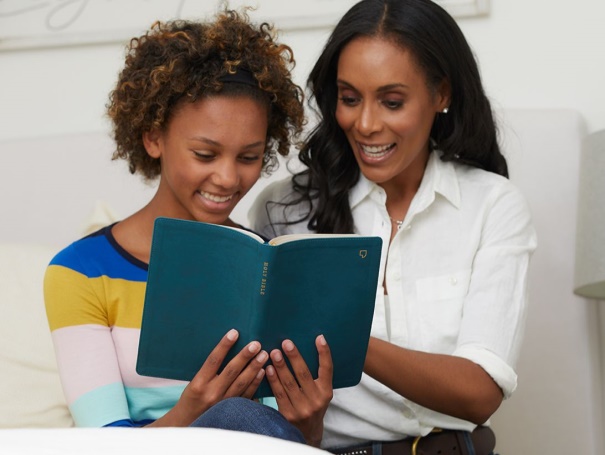 It's essential for parents read the Bible with their kids, and the NET is a great translation for this with its clear approach to the biblical text. Not only will kids see the transparency of translation stewardship, but they'll learn historical context with the NET Full Notes Edition.
NET JOURNAL EDITION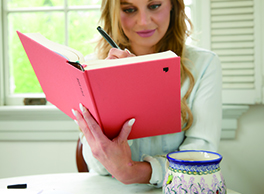 The Bible is meant to be savored, not skimmed. The NET Bible Journal Edition equips you to put more into your time with extra-wide margins and thick paper. This Bible is perfect for journaling your reactions and insights, writing your prayers, listing your questions, and more.



Copyright © 2019 HarperCollins Christian Publishing.
All Rights Reserved.
501 Nelson Place, Nashville, TN 37214 USA
Terms & Conditions | Privacy Policy
Manage Email Subscriptions or Unsubscribe