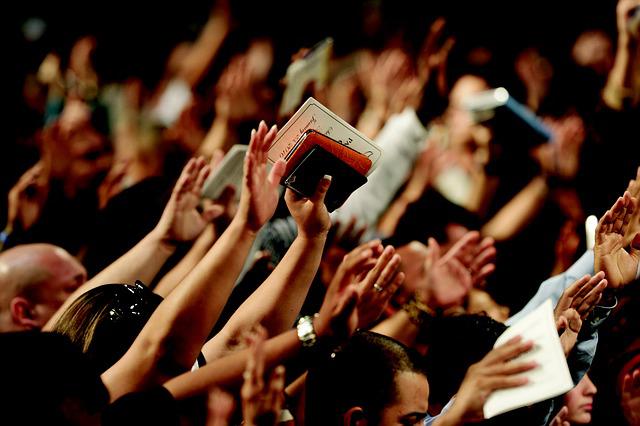 According to The Institute for Family Studies, "religious attendance has declined significantly in the past two years. The share of regular churchgoers is down by 6 percentage points, from 34% in 2019 to 28% in 2021." A friend told me recently that the singles group at her church had lost 60% of those who regularly participated before Covid hit.
I'm among those who stayed home for months during the worst of the pandemic—from March 2020 through most of 2021—opting to catch services online because I was high risk. So I totally get how easy it is to enjoy a leisurely breakfast and relax on Sunday morning, leisurely watching it online instead of traveling to church.
So why go back? Or why go for the first time if you've moved to a new place or don't have a church home?
A recent Christianity Today article, "Empty Pews Are an American Health Crisis," highlighted studies that indicate that people who regularly attend church are healthier physically and mentally. For those of us who've been involved in good churches, it's no surprise that time spent with the community of faith affects us positively, but there's more to it than wanting to be healthy.
This summer I've been gathering with a handful of women each week as we go through a study based on the story of Richard Wurmbrand, "Tortured for Christ," produced by The Voice of the Martyrs, the ministry he founded. Wurmbrand was a Lutheran pastor who spent 14 years imprisoned and tortured by the Russians who had taken over his homeland of Romania. While he was there, his wife was also arrested and imprisoned, leaving their nine-year-old son alone. Thank God that Christian friends took a risk to keep him until she was released.
This study included not only watching the movie and discussing it, but also looking at the many Bible verses that apply to aspects of persecution. Because of the strong faith and commitment to Christ shown by the Wurmbrands and their church members, they obeyed Jesus's command to love their oppressors. Many people in the prison came to faith—both prisoners and guards.
I've thought much about their community of faith and its commitment to one another. Their strong church bond involved relentless prayer and the belief that Christ would be exalted through their suffering. If we were to face persecution, would we have that sort of bond with our Christian brothers and sisters? Would we be able to stand firm for Christ without it?
After spending so much time away from church the past two years, I've so appreciated my time with this small group of women who are encouraging and strengthening one another in our own faith journeys. I had almost forgotten what a difference regular personal contact could make.
So why go to church? To keep faith strong we need the strength of the church as our community. We must know one another, encourage each other's faith and pray for one another.